Bring God s' Margarita to life
$27
of $4,000 goal
Raised by
3
people in 9 months
Hi there, My name is
Furstentum Liechtenstein
, and I am an indie game developer with a dream to complete one of the most unique and controversial games to ever exist.
The game is still in development and the first episode will be realized later in
2018
on
Android
and
iOS
. The overall game will consist of
4
Episodes
and
12 Scenes
. Right now I am working on the third part of the first episode which is going to be released in
November 2018
. 
THE STORYGod s' Margarita
is a video game about friendship, conscience, culture, and life in an environment ravaged by war and a totalitarian regime led by an invisible oppressor. In the lands of AI Legave, 1000 years in the future where culture and Eros have been replaced by torture, social discriminations and the belief that everything is determined by a superior force. Reniat Noc (The red-suited future-human from AI Legave) starts a dangerous journey through the vast environments of his homeland to find out who is calling him after hiding in a hole for two years. In the road ahead he will find himself cast into many adventures, challenging situations and the history that formed the scenery he leaves in.
WHY I NEED YOUR SUPPORT?
Game developing is the real game ;) Bringing something from a place of imagination to paper and then reality is a wonderful process that needs a huge amount of power and support. I am determined to complete this game by myself as I wish to surpass my abilities and get a spherical
understanding of game developing that will help me organize my own team of game developers in the future. The reasons I am asking for your gracious support are the following:
1.
God s' Margarita
will be FREE for everybody.
As the nature of the game is about culture and humanity I found it contradictory to ask for money to experience the game. Same applies to the use of advertisements.  Therefore I won't be making any money out of it. Although part of your support is a gift to the time and effort I put for the creation of my game.
2. Supporting other Artists
Even though I will primarily be working alone, I plan to work with like-minded artists to bring the game to fruition. I am looking forward to being able to financially support fellow amazing designers, musicians, filmmakers and game developers for the creation of additional material
related to the game in the form of posters, trailers, toys, accessories, and mini-games.
3. Marketing
No marketing, no game! What is the good of creating something if no one will ever have the chance to know about it? Marketing is as essential as the formation of the game. I can personally handle the creation and the production of God s' Margarita but with the marketing, I will need extra assistance that will come from your donation.
You can see God s' Margarita's budget
here
.
~> REWARD LEVELS :D
With every donation you make, your name will be accredited in the game's credits as well as you will have the opportunity to get special collective assets based on the Reward Levels. Find out more on:
~> God s' Margarita's gift shop  <~(Free shipping for inside the USA)

SOME SCREENSHOTS FROM THE GAME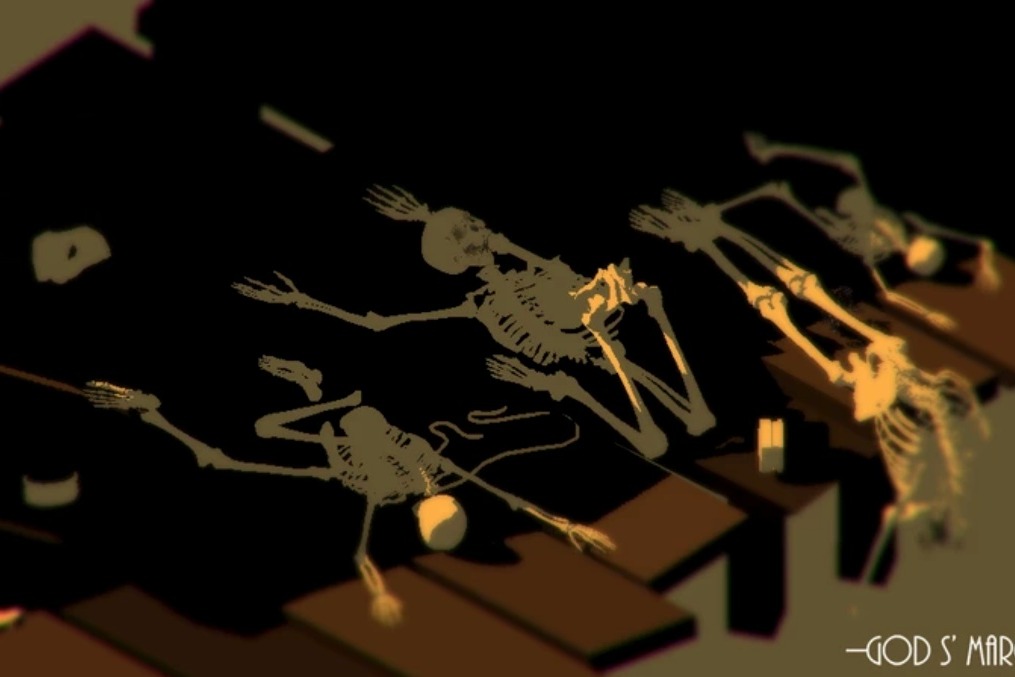 Check out God s' Margarita's progress on:

~> Unity Connect 
~> Facebook
~> Instagram 



Meanwhile in AI. LEGAVE Reniat Noc is taking a break.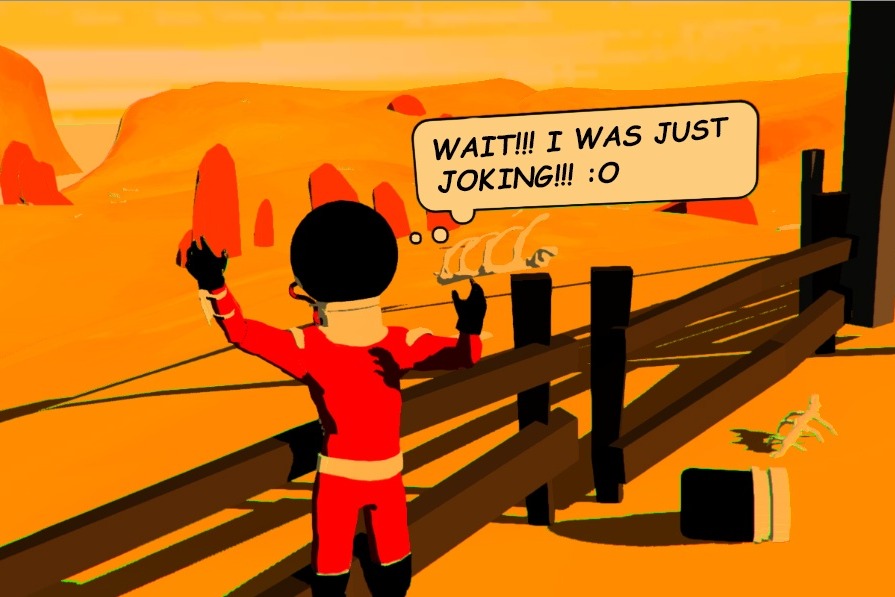 GOD S' MARGARITA TRAILER
FOLLOW THE GAME'S PROGRESS AT THE FOLLOWING LINKS:
~>
Official Website
~>
Unity Connect
~>
Facebook
~>
Instagram
Thanks again for your love! 
All my best,
Furstentum Liechtenstein
+ Read More