Cycling Without Age - Washington DC
$4,800
of $10,000 goal
Raised by
60
people in 34 months
Elderly citizens have the right to wind in their hair. We have a plan and you can help.
Short Summary
Ole Kassow started Cycling Without Age as a way of helping nursing home residents get back into society. As a cycling Copenhagener for whom the bicycle as transport is a given, Ole felt the need to help those with limited mobility. His solution? A classic Copenhagen rickshaw (see picture below). He was inspired by an elderly man, Thorkild, from his local nursing home and he offered to take him for a ride.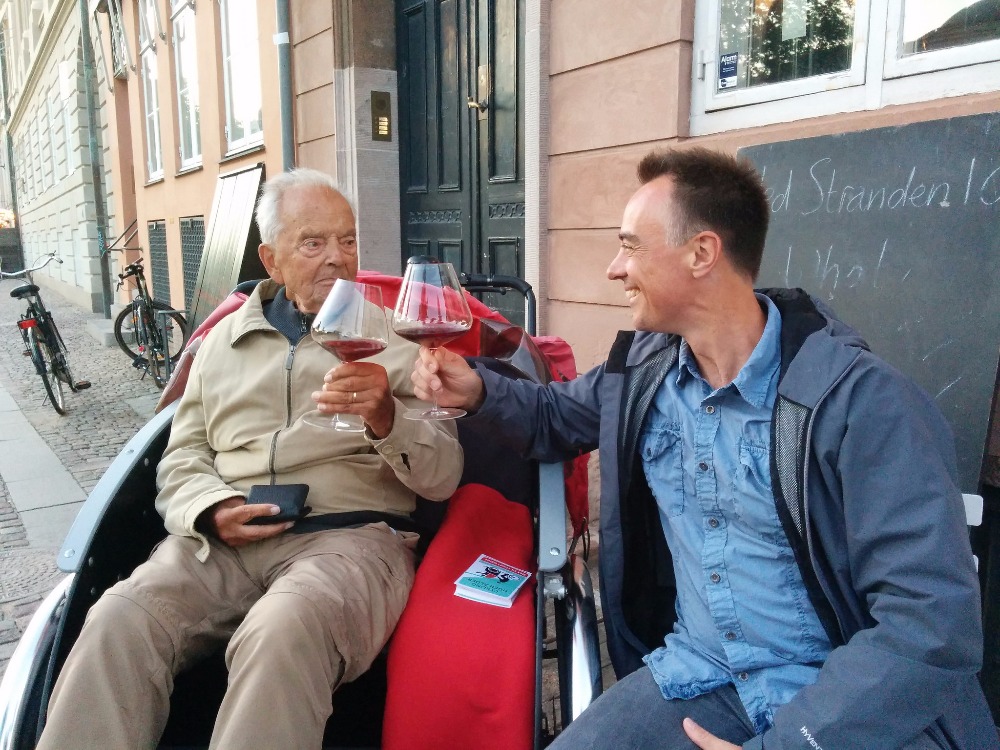 Soon all the other residents wanted a ride, too, and with the help of a partner, they bought the first 5 rickshaws to launch Cycling Without Age.
The reward of giving someone the experience of mobility and wind in the hair was indescribable. Before they knew it, Cycling Without Age spread to many cities in Denmark and beyond. There are now more than 25 cities in 14 countries where Cycling Without Age gives elderly citizens the same fantastic experience (view
zoomable map here
) and now it is coming to the 
Washington, DC metropolitan area
.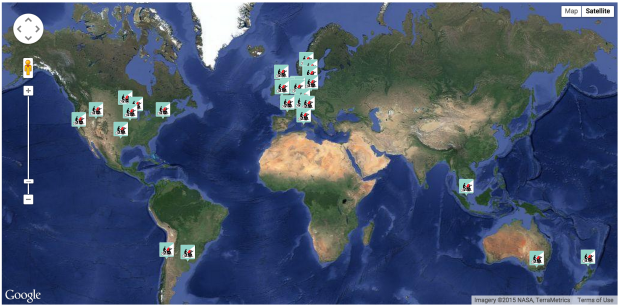 We are launching the Washington, DC metro area  chapter!
We are passionate about this movement. For us it's not just riding a rickshaw with the elderly, but rather building that bridge between generations.  Cycling Without Age - DC is being led by local cycling enthusiasts who also happen to be seasoned professionals working in the nonprofit sector, government leaders, experienced volunteers, and community advocates.  We are also directly supported by with founder Ole Kassow and other chapter leaders.
We are tentatively scheduled to launch March 11-12, 2016 in  Washington, DC  with Ole present to kick off the festivities.
What We Need & What You Get
We are raising funds for Cycling Without Age -DC's launch costs.  Although Cycling Without Age -DC is an all-volunteer, not-for-profit endeavor -- the organizers and rickshaw 'pilots' are volunteers and the rides are free -- to get the program rolling requires initial costs of about $10,000.  Our first rickshaw is arriving from Denmark this month, payment is due shortly, and we will need additional funds for transport, advertising, maintenance, and operational costs.  We would like to fund at least half this campaign by February 15 and the remainder by February 29.
We've been organizing with volunteer pilots, local bicycle advocacy groups, churches, and retirement communities excited about creating renewed relationships between old and young people through recreational bike rides around the city.
Cycling Without Age -DC will provide area senior citizens the opportunity to explore their local community in a new way and connect with the people in it.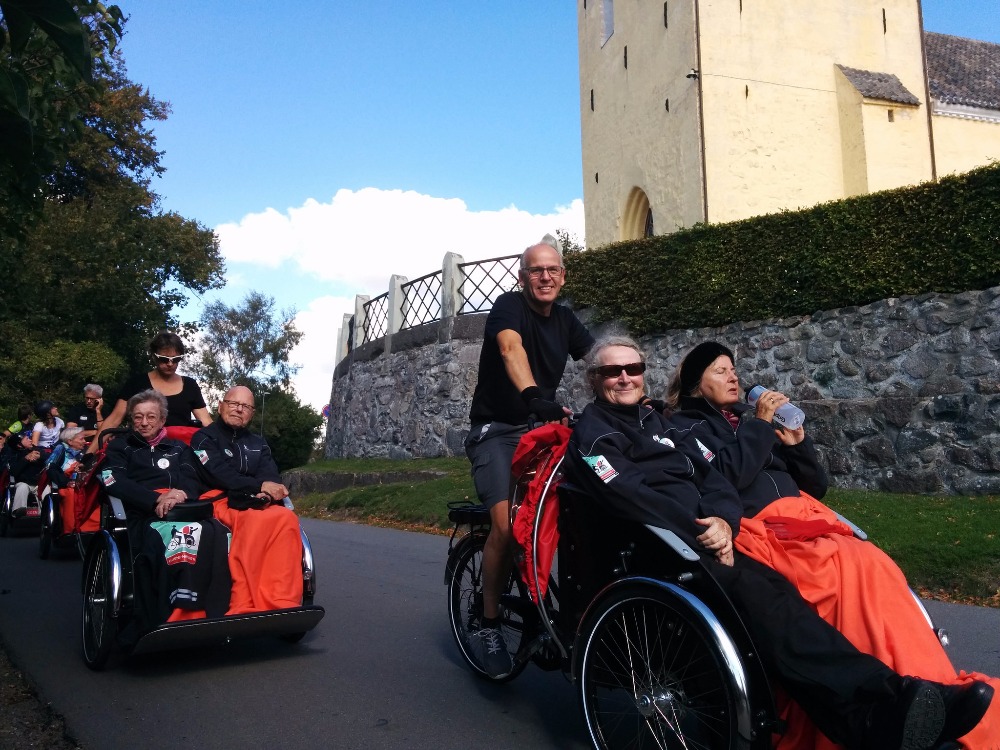 Our rides will provide experiences and amazing stories. If you help us reach our target, we will offer you the opportunity to get involved by joining our rides, meeting the founder, the DC organizers, the pilots, and the passengers who make it all worthwhile. You'll get to feel what it's like to put a smile on the face of an amazing stranger.
The Impact
Rides have a striking impact on the elderly, the voluntary pilots, the staff and on the local community.
Cycling Without Age has learned over the last few years that nursing homes with rickshaws use them as tools for conversations, for creating relationships, and for enhancing the quality of life of everybody involved.
The pilots are rewarded with a dopamine kick for making someone else smile and the elderly passengers regain their mobility and ability to take a trip down memory lane. In addition, the nursing home staff experience increased happiness at work and everybody is given an opportunity to develop new friendships.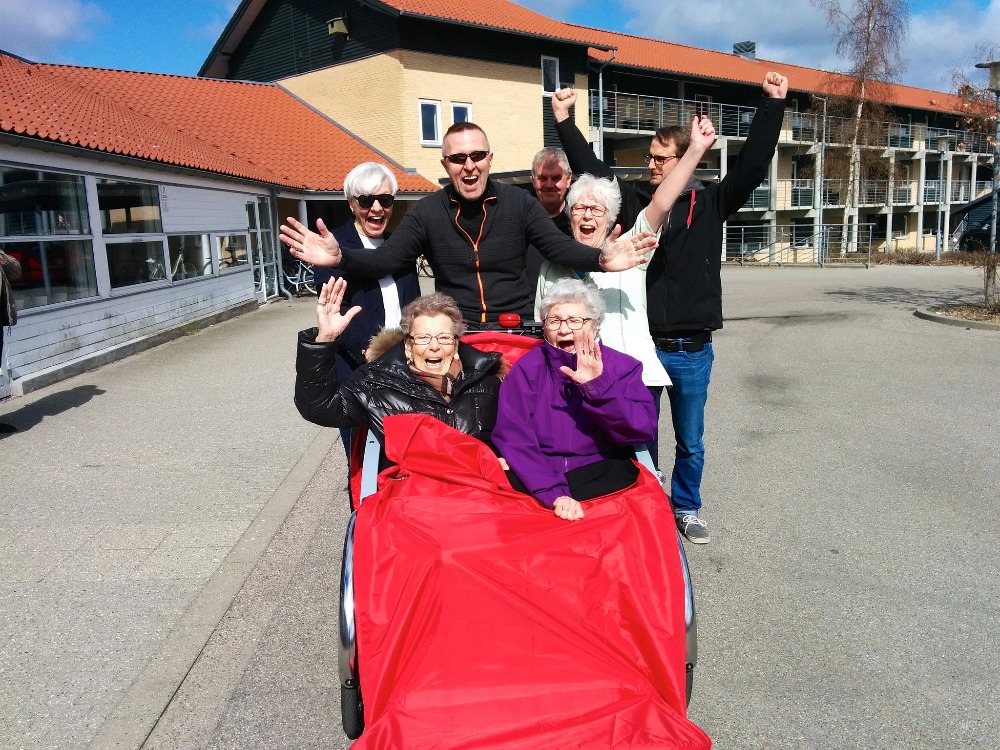 Risks & Challenges
We're well aware that cycling culture is still developing in the Washington DC metro area, and may be particularly misunderstood by people who don't have the opportunity to cycle.  Likewise, young cyclists may have not yet realized the important role that elderly citizens can contribute to creating a vibrant, whole community. However, we have passionate and committed locals, who are already demonstrating that the idea behind Cycling Without Age bridges cultures and generations.
Cycling Without Age always brings a smile on the face of those who encounter a group out for a ride. We believe that we can change the way people around the world look upon cycling - the happiest means of transport.
Other Ways You Can Help
If you're unable to make a contribution, you can still help us:
**Get the word out and make some noise about Cycling Without Age - Washington DC Metro Area. Show the video to friends, family members, staff at the local nursing home, local businesses, others in your community.
**Use the GoFundMe share tools.
Thanks a million for helping out!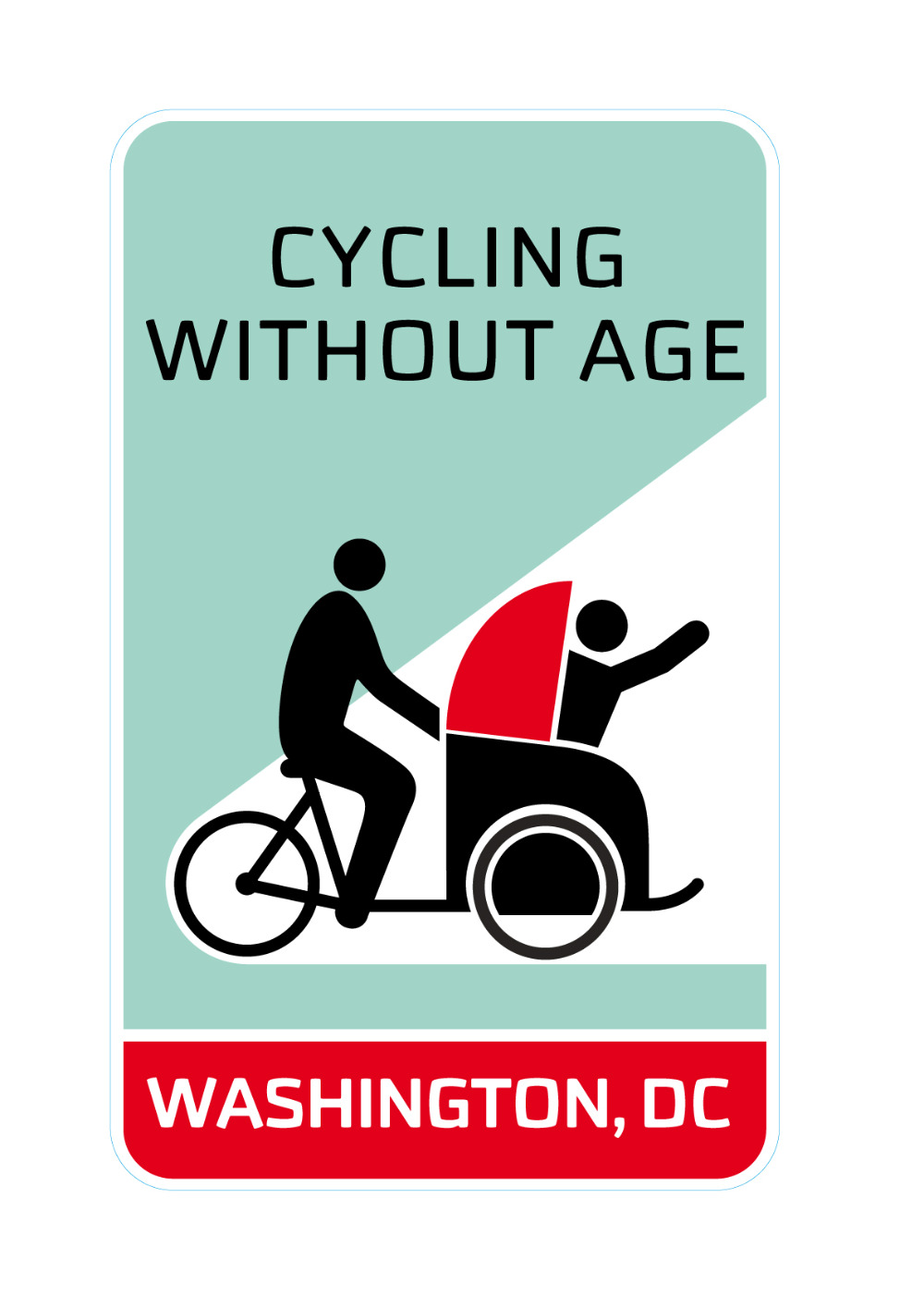 + Read More
Be the first to leave a comment on this campaign.