The GIVE FREE #PracticalSkills4Kids Initiative
£410
of £20,000 goal
Raised by
15
people in 7 months
Is Society failing to GIVE #PracticalSkills4Kids
?
Are children who do not achieve academic success being ignored and left to flounder ?
Is this why The Childrens' Society say we have a rising rate of youth suicide ? 

Is this why we have a skills shortage ?
Well personally I think it is a big part of the problem. So I decided to try and tackle this with a Plan.
My name is Brian Scott or Scotty as most people call me.
I decided to build a school where I could teach children Practical Skills for FREE and to engage The Classic Car World in support. My goal being to focus on Children who are not achieving academic success and who are perhaps gifted in other ways.
Click
HERE
  to read my full Objectives / Plan and The Central Government Objectives my enterprise hopes to achieve. 
It is now known globally as
Scottys Retro Workshop
  and is
The Worlds 1st Certified Classic Car Industry Social Enterprise and soon to become a Community Interest Company.

Survival of the FREE school depends on our ability to build an online shop. Our school is built , open and operational but getting this far has wiped out my personal finances. Completing the shop and building some WC Facilities must happen or this initiative will close.

Please read on for the full amazing story.
When I say I decided to 'build a school' I literally mean build it with my own hands and money. I then filled it with interesting cars and all the tools I needed to teach a variety of practical skills. Basic Car Maintenance , Plumbing, Plastering etc. 
It is important to me that these opportunities remain FREE for Children to enjoy because how else can I be sure that those most in need get equal opportunity to attend ?
This GoFundMe is an opportunity for you to be involved as an enabler and (with your permission) to be forever formally recognised for helping on my website. With first Initial and Surname. A DONATION entitles you to the following gifts as a Thank You.

Your 'Thank You Message' will explain how we can get these Gifts to you and will ask if you would like to be named on our site. 

£5 Gets you an emailed Supporter Certificate for your workshop / office.
Another £10 gets you a sticker for your car as well.
Another £10 gets you a Bronze Effect Lapel badge as well as the above
Another £10 will get your name on a Fundraising Race Car at Brands Hatch...read on....
But any donation is appreciated.
The Sticker... 
Artist Impression of the Lapel Badge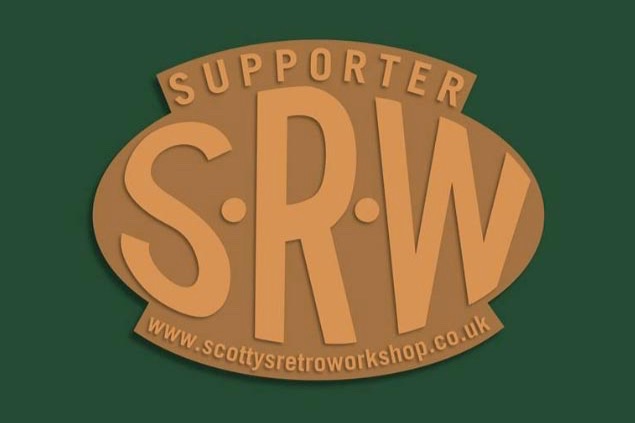 Now this is a fascinating story, which if you have the time you can read about below. However to cut to the chase.... so far it has cost me £75k, my school is open and we are helping children for FREE but we have a huge waiting list of children who are struggling academically at school and my pockets are getting near empty.
But without building a webshop which will create a continous revenue stream then the school will close.
With banks disinterested in such schemes and investors not interested in anything which is not going to produce oodles of profit inside 3 years....
GoFundMe
appears to be my only hope of raising the money I need to progress to long term viability and help more children.  
So thats the short story. Here is the long story of how I have managed to come this far.
I started building the school alone in October 2017
Once complete I filled it with cars ...
Then tools.... and had an open day.
I obtained my
Enhanced DBS
and advertised locally to see if there where any children who would like to explore Practical Skills for FREE.  
Well....I was overwhelmed with requests from parents, many with children who where struggling at school and losing confidence. 
Here is a video of a very tired me at about this stage of the Project...be sure to listen to the end for the important bit ....How I want to
REACH DEEP into Society
not just give to a few kids who will probably be ok in life but help those with little means and little outlook or confidence.
Today ...come rain or shine they come ... always memorised...always showing signs of disbelief that they are allowed to have such fun.
Young Sophie 11 can now jack a car up , support it on axle stands , change wheels , check tyre pressure and torque the wheels up !!!
The lad to the left has had a really tough time trying to achieve success at school but here he is teaching ! Just ask his mum who is a Beaver Leader about how effective my school is .... Helping Children who are gifted in other ways.
Now I am not a wealthy man , I do not even own my home but rent and this project has consumed my life savings however as many will tell you I am determined to continue.
I started selling secondhand Classic Car Parts to help keep the school going and I spoke with my Classic Car Friends in the Midget & Sprite Club asking for ideas for further traction. They where really supportive and gave me a great idea....in fact they turned up mob handed one day ...
What if I could get Classic Car Part Manufacturers to give me the opportunity to sell NEW parts to my supporters, making a small profit would be a means of keeping my school going.
Well the response has been fantastic and some of the biggest Brands have given me an opportunity to do so. In fact so many are now supporting that we have 50,000 Products we could be selling online around the World to Enthusiasts who support this objective.
This would give me huge leverage to expand our school and hopefully take the Scottys Retro Workshops to children in other Geographical areas. But it has led to a problem that I have been unable to overcome, even after 1000's of hours of effort I have had to admit defeat..... read on
Click
HERE
  to see just some of the Companies who believe this is a great idea and want to help me in this way. Basically car fans could be buying their products via our enterprise but helping a good cause at the same time . It is a WIN / WIN for everyone.
So I set about building a website , no easy task for a 50 year old who had no such knowledge, very soon I learnt that building a shop with 50,000 products was a task that I was going to need professional help with and
so this is what I am raising funds for and also to build 
ourselves
 some WC facilities !!!.
I don't want to be a Charity dependent on others, I personally feel some charities are too costly to run and very little money makes it to the coal face due to beaurocracy so I have signed up to
Social Enterprise UK
and their
Asset Lock Requirements
. I want Scottys Retro Workshops to be a Business with a Purpose... if you like 'a new style of self supporting Charity' 
As a result:
Scottys Retro Workshop is now The Worlds 1st Certified Classic Car Industry Social Enterprise !!! 


At the moment it is
just Jamie and I working
on this part of our Project, Jamie offered to help me with data crunching and he hopes that if this flies it will give him a job helping administrate on line orders, which I am certain it will. His first ever job . But we estimate that it will take us 3 years doing it manually with our limited knowledge.
You can read all about how Jamie and I started working together by clicking
HERE
 , worth a read...one of those eureka moments in the pub. :-)
Well I could go on (and will for those enjoying this story ) but there is just one more amazing aspect I must tell you about .....
Several Racing Champions
are now supporting me too and helping on the training days ... you can read about them 
HERE
 . One day as we were teaching, the children starting asking "when can we build a racing car", ...well you couldn't make it up .....my phone rings and a gentlemen called David Jerram gifts us a rare Historic Car . You can read about it
HERE
  .
There was only one thing for it... this was too coincidental... So the Children will soon be building a 'Racing Car' supported by help and equipment donated from a growing team of supportive enthusiasts who want to see the hand down of Artisan Skills. The Children may well be the Youngest ever Pit Crew at Brands Hatch .. we will be racing to promote our Societal message GIVE #PracticalSkills4Kids in April 2019 .... all going well :
I hope that getting our online shop finished will give us viability to survive and grow, to expand into other locations or enable funds to give inner city children a break and a chance to come and enjoy.
WELL THAT'S ABOUT IT FOLKS I REALLY HOPE YOU COME ON BOARD
PEOPLE POWER CAN DELIVER GREAT SOCIAL GOOD
KIND REGARDS SCOTTY

Follow on facebook 

Follow onTwitter

If you are truly enjoying reading this then here are a few more great stories.... 
ANT ANSTEAD of Wheelers Dealers gifts our School a Tool StationRead 
about it HERE 
FUZZ TOWNSHEND offers his Classic Oils as Fundraising productsRead about it HERE 
RAY DEHAN 007 Stunt Man supports our Cause.Read about it HERE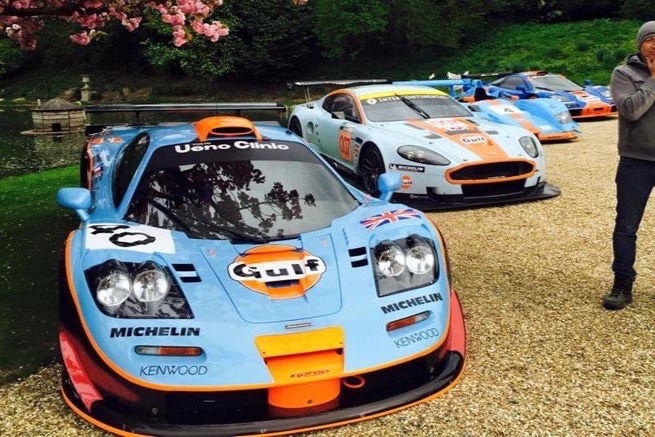 CLASSIC CAR CURATOR with their 58,000 Following Support SRWRead About it
HERE
ASSOCIATION of HERITAGE ENGINEERS give 
their
 Nod of Aprroval

Read About it
HERE
The AWESOME TARROT RATS & GALLOWS CIRCUS play for FREE and create Rock & Racing in Support. Maybe we can come to your event or pub ? The BIG WOW then jump in & Promote. 
Read About it
HERE
+ Read More