Give Back to Ak-O-Mak
$17,067
of $50,000 goal
Raised by
99
people in 3 months
GIVE BACK TO AK-O-MAK! 
Help
Camp Ak-O-Mak
raise funds for a much-needed pavilion. 
THE CAUSE
My name is Liisa Tikkala, and I am raising funds and awareness to support one of the most beloved camps in the world,
Camp Ak-O-Mak
. Camp Ak-O-Mak in northern Ontario, Canada was the world's first ever swimming and sports camp just for girls, and it continues to be a revolutionary place that provides extraordinary outdoor experiences for an unstoppable future generation of women leaders. 
Many of the good parts of who I've become are the result of the people I spent time with and admired at this camp. At Ak-O-Mak, I was a camper, counselor, coach, and director. But I only became the leader I was because of the remarkable role models that believed in me over the years. It was an absolutely transformative experience at a critical time in my life when I was understanding my own self-worth. All the wins and losses of my life since then I have met with a fortitude that was finely tuned at Ak-O-Mak. 
And now Camp Ak-O-Mak needs help. It's time for us to give back. 
Something this camp has never had is a multi-purpose building to run rainy day activities and dry-land programs during the summer and store specialized sports equipment during the winter. Presently there is only one building in camp the "main house" that can be used as a space for rainy or inclement weather programming. Limiting what the camp can do in bad weather. As it is, we have to push all the tables back to have classes while scrunched into a little space and lug equipment up from the lake to store it in the same place where we have meals. 
But what's so incredible is that the
Volunteer Builders organization in Ontario
has chosen Ak-O-Mak as a worthy, non-profit camp to be the recipient of their 2019 construction project! The volunteers come in with all of the skills–the carpenters, electricians, architects–and do all the work free of charge. They are set to build this multi-purpose building. All we need to do is provide the materials. 
So, the goal of this fundraiser is to help them help us. 
THE CAMP
Camp Ak-O-Mak is Canada's premier sports camp for girls. It was founded in 1928 as the world's first swimming and sports camp for girls and has been a non-profit since 2016. It offers girls aged 7-16 a unique program of competitive swimming, open water swimming, triathlon, sprint canoe and kayak racing. In addition to these pillar sports, Ak-O-Mak offers
instructional programs
in more than 25 other sports and activities. Many of the campers have gone on to become All-Americans and even Olympians. 
Here, the campers enjoy an authentic Canadian camp experience in a beautiful, wilderness setting. The camp itself has remained rustic and "unplugged", so girls can experience the wonder of nature – sometimes for the very first time!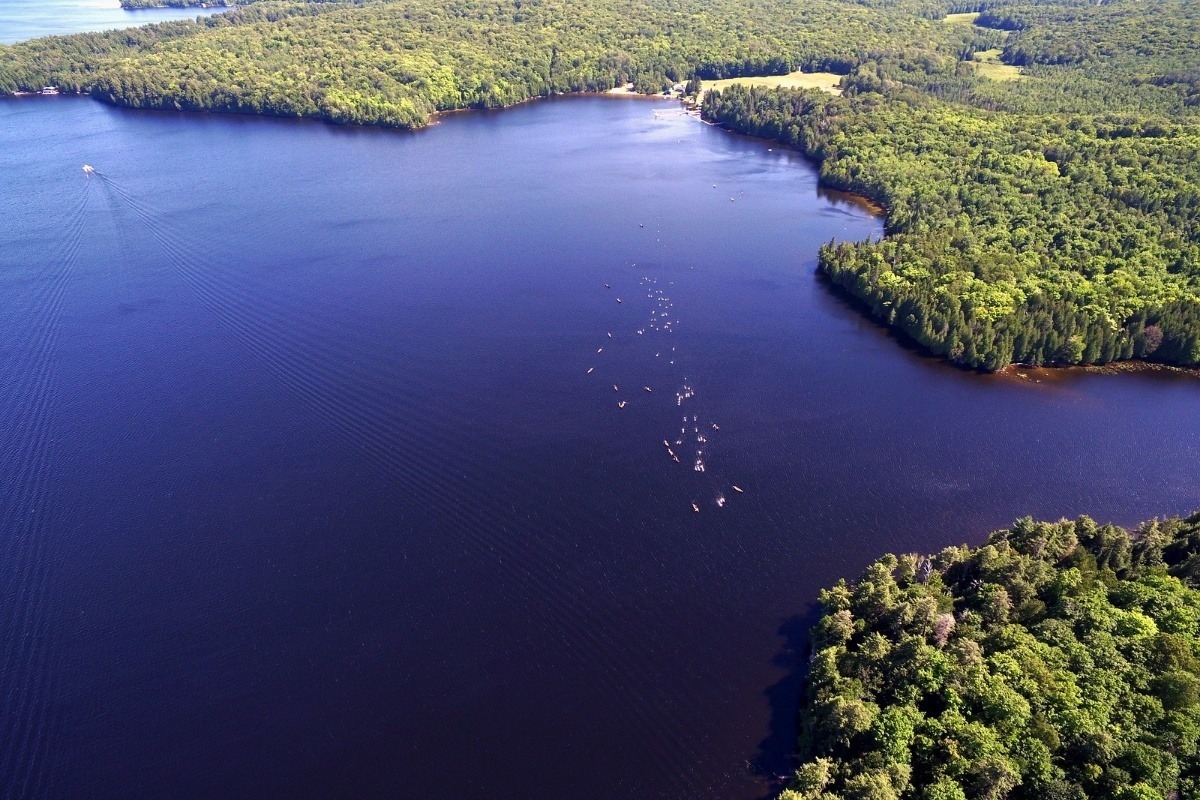 In 2018, I attended the 90-year anniversary reunion event at Camp Ak-O-Mak. Sitting beside old friends, my heart was won over and over again. So many sweet and wonderful memories. I think back about how the water comes alive as the we pierce its stillness, how strong we felt in the war canoe, how brave we felt jumping off the tower. Before my visit, I would've never believed camp could be the same, that it would ever be as good as it was. But I was wrong– camp is better than ever. 
THE COSTS
(aka…. Where your money goes!) 
Estimate costs associated with the construction of the Pavilion are as follows:
Once the cost of the pavilion is covered, additional monies will be directed towards other badly-needed infrastructure improvements: 
1. 
New wood/log bench/picnic tables for water front of main dock, boat house, and beach
2. 
New and larger housing unit/racks and storage systems for the paddle boards and kayaks
3.
 Boat house structural repairs and additional storage space
4. 
Main house electrical and structural repairs
5. 
Painting for main house, guest house, work trailers, director's cabin, and boat house
THE ASK
It's simple: 
Will you join me in helping Ak-O-Mak build a Pavilion and improve camp infrastructure?
Any amount you can donate to this cause will be put toward building spaces to revitalize the camp and, therefore, building a better future for our girls and ensuring a future for camp.
If you can't donate at this time, you can still help get the word out. Share
this link
to your Facebook Timeline and tag anyone who you believes in girls, this mission, and the camp experience. (Anyone know Justin Trudeau or Ellen?! Let's get them involved…)
Either way, let's continue to find ways to support and and develop brave strong girls.
THE RACE
One more thing! This fundraising effort has motivated me to, in true Ak-O-Mak fashion, do something I've never done before. Early this year, I decided to train to complete the 37th
Run of the Charles
, one of Boston's Premier Paddling Races and the largest flat-bottomed boat race in New England.
The race, for me, is a symbol of my commitment to the fundraising task ahead. It will run on April 28, 2019, so I only have three months to take on two monumental tasks: train for the race and raise $50,000 for Ak-O-Mak. I can't do it alone, and I'd sure appreciate having you by my side.
Every little bit helps, and I thank you so much.

+ Read More