Ghost on the Water - Documentary
$10,000
goal
Campaign created
10 months
ago
Dear friends,
 
I first started the journey to make this documentary in November of 2016, when I traveled from Florida to Washington DC in order to cover the Water is Life March and was moved to investigate the deeper implications of what I was witnessing. The short video I made of that trip (posted below) would only turn out to be the beginning of an examination of the spiritual roots of environmental justice movements throughout the Americas, the human cost of our fossil fuel-based energy model, and the vitally important search for a new paradigm.

Visit http://deepcitychronicles.com/documentary/ to learn all about this project.

Below you'll see what the money will be used for and what plans are for upcoming production.


I have launched this Go Fund Me campaign to help me continue working on this film.
 
Specifically, I am raising funds to pay for two trips. One to California, where I am going to interview Daniel Sheehan, Chief Counsel of the Lakota Law Project and another trip to the Standing Rock Res in North Dakota to interview Chase Iron Eyes, who is currently mounting a difficult legal defense against the State and a private military company, in a trial that could turn out to be a watershed moment in our history.
 
Time is of the essence and any contribution is greatly appreciated.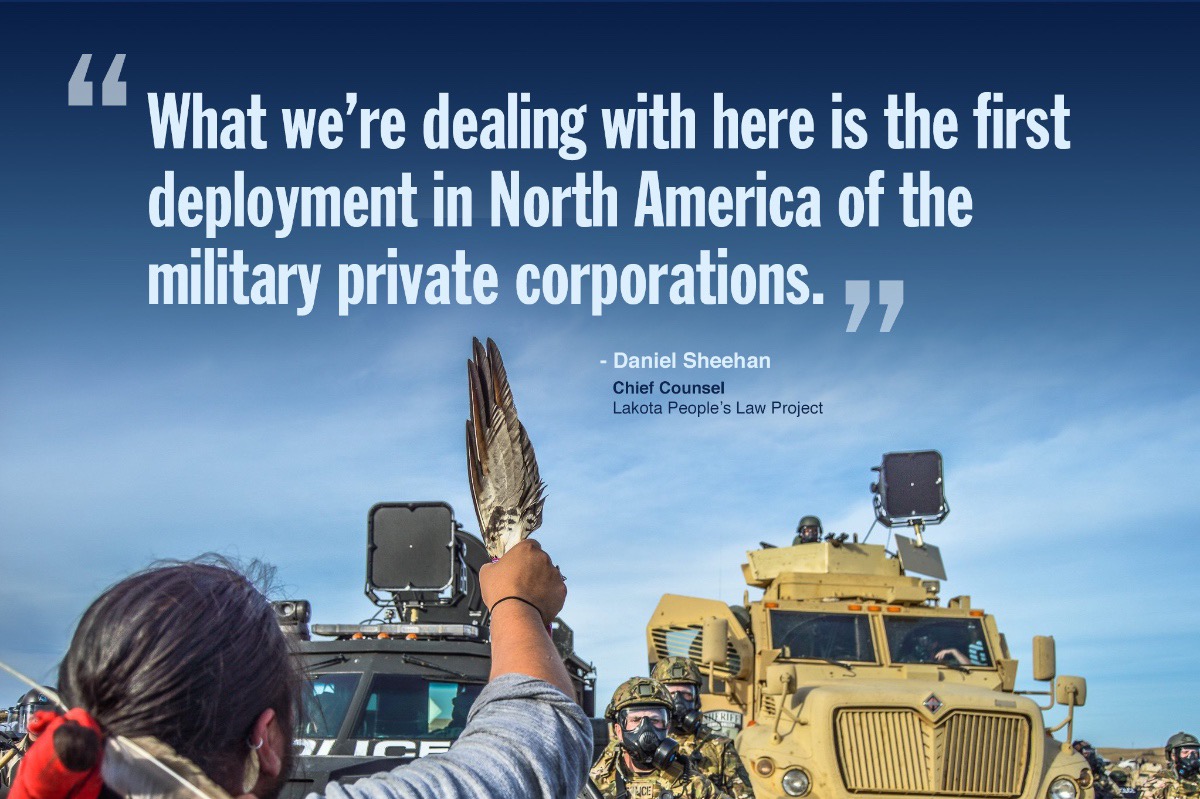 You can also help by sharing this fundraiser on your social networks or simply telling others about it.

So far, I have several hours of footage from other events and interviews in DC, Los Angeles and Florida.
But, there's still much to do, including research and more interviews.

I am attaching the documentary's outline below:
 
A Question of Time- First contact. How differences in the perception of time created a barrier between civilizations.
 
Medium of Reflection- The meaning of water in Western culture vs. Pre-Columbian culture. Symbolism and uses.
 
Empire's Blood- Overview of energy paradigms in history and the rise of fossil fuels.
 
Lost Religion- Ghost Dancers, Liberation Theology and scientific repression.
 
God Is Debt– How our perception of nature determines our religious beliefs.
 
River Wars- The history of displacement and harnessing of river energy.
 
Native Rise- Standing Rock and the pipeline resistance movements.
 
Dirt Nap- An energy paradigm in decline and the geopolitics of fossil fuels.
 
The Last Straw- Water scarcity around the world and the move to privatize access.
 
Stalking The Paradigm- Social and spiritual impact of moving towards a new energy model.




Thank you for taking the time to look over this fundraising page.

My name is Raul Diego and I am an independent filmmaker and photojournalist. You can see some of my more recent work here: www.borderlinedocumentary.com - a 4-part docu-series dealing with the war on drugs. You can also read my articles at www.deepcitychronicles.com 

Follow me on Twitter: @odelgauri
+ Read More