Gabby's Rare Blood Disorder
$3,200
of $10,000 goal
Raised by
37
people in 27 months
Hi everyone,
My name is
Tony
, and I'm the loving father of my 5 year old daughter,
Gabriella
- we call her
Gabby
for short.
Gabby
is just like every other child her age. She loves games, toys, art, and is even a bit of a geek like her Daddy.
Back in
August 2016
, our families' lives changed forever. On one Friday afternoon, Gabby came down with what appeared to be a cold. We had her lay down for a nap around 4PM - a few minutes later, she began coughing profusely to the point where she vomited on herself. My wife, Megan and I immediately jumped into action. She worked on cleaning up the bedclothes, and I worked on getting Gabby cleaned up. As I was taking her out of the bathtub, she looked up at me, and I was deeply shocked at what I saw - her eyes were filled with blood.
We called our pediatrician right away, and she recommended we go to the Emergency Room to have them check Gabby out. After nearly 6 hours of waiting, and having doctor after doctor come in with amazement to see her eyes the way they were, they ultimately diagnosed her with a subconjunctival hemorrhage and sent her home.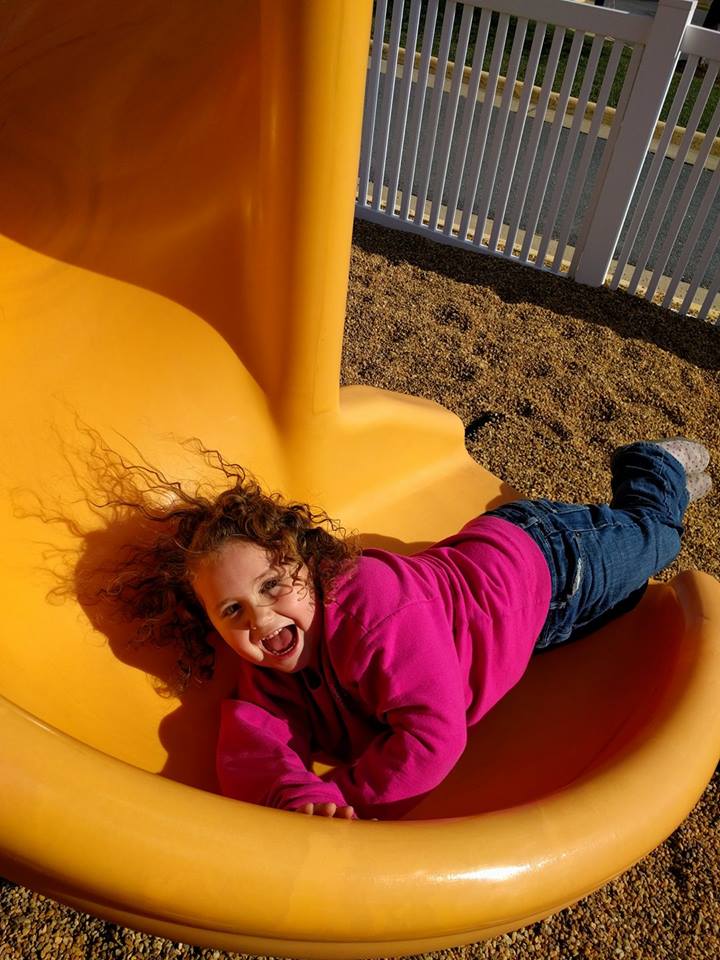 That following Monday, we went to our pediatrician for a follow up, and what she saw concerned her. Not only had the hospital missed a major diagnosis of pnemonia, but the blood in Gabby's eyes, and also now her ears, was fresh. No signs of any bruising or healing that you would see after days of a subconjunctival hemorrhage.
She ran some blood tests and was concerned with the results. She noted then that she didn't want to worry us until further testing was done, and asked if it was okay to setup a date and time with the
University of Virginia (UVA) Children's Hospital
for further testing.
We agreed.
UVA hospital is approximately a 4 hour drive, each way, and we went through several trips to have Gabby tested. Everyone, including the doctors at UVA, were astonished at the results. My daughter was diagnosed with
Inherited Factor VII Deficiency
, a lifelong condition, and
the first case of it's kind
at the UVA Children's Hospital.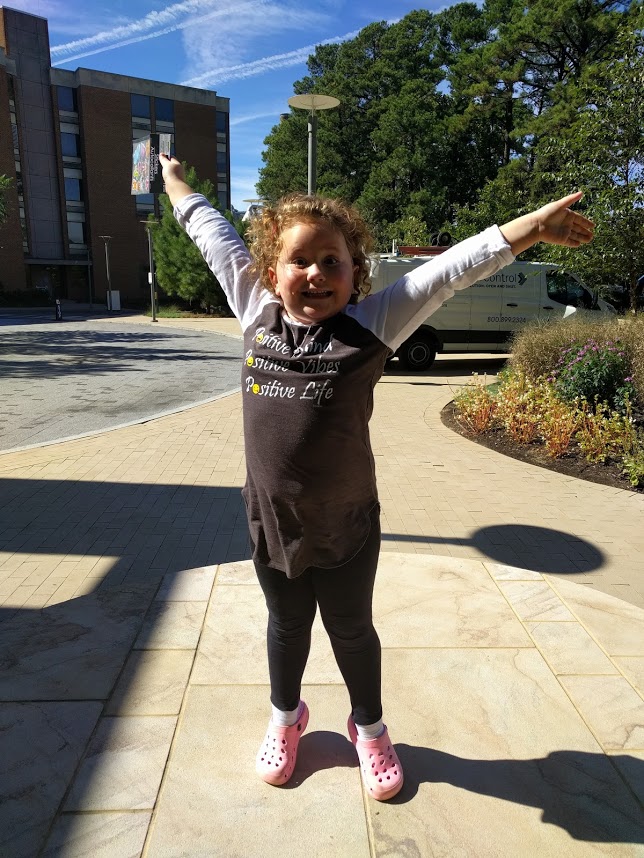 With
fewer than 200 documented cases
, and a rarity of
1
in every
300,000 - 500,000
people, this came as a massive blow to our family.
UVA informed us that any and all surgeries need to take place at a hospital with a hemotology ward, meaning our closest outlet was at least 4 hours away. To make matters worse, Gabby had already been informed that she would need some dental work done prior to her diagnosis, and we were now informed that, not only did UVA now need to do the dental work, but to have it done, it would also require surgery and specialty medicines.
What would normally be a same-day, few hour treatment at a dentist for most people is now a 3 day venture with a hospital stay for my daughter.
We lined the proceedure up for work at UVA. Medical insurance kept denying them, but they kept trying to get it approved anyways.
Prescription costs were quoted in the thousands, and a rough estimate for the entire proceedure was in the tens of thousands.
With very little support from our insurance, and no medical assistance programs we qualify for that support this condition, most of the bill is expected to fall back on us.
The only prescription that can assist a bleeding incident is called NovoSeven RT, which requires
15-30 mcg/kg every 4-6 hours until hemostasis is achieved
. 
Or in Gabby's case, a 1mg vial every 4-6 hours after any trauma. With a
cost of approximately $1,800
a vial, a simple injury could cost us more than our mortgage payment!
To further complicate matters - Factor VII deficiency is so rare, that not many people know what it is! It's not hemophilia, but the
National Hemophilia Foundation
 does try to educate people about this condition as a rare bleeding disorder. 
Those with Factor VII deficiency experience joint and muscle bleeds, easy bruising and bleeds after surgery. Bleeds can also occur in the skin, mouth, nose and genitourinary tract. 
Gabby has noted that when she grows up, she wants to be a scientist and find a cure for her condition.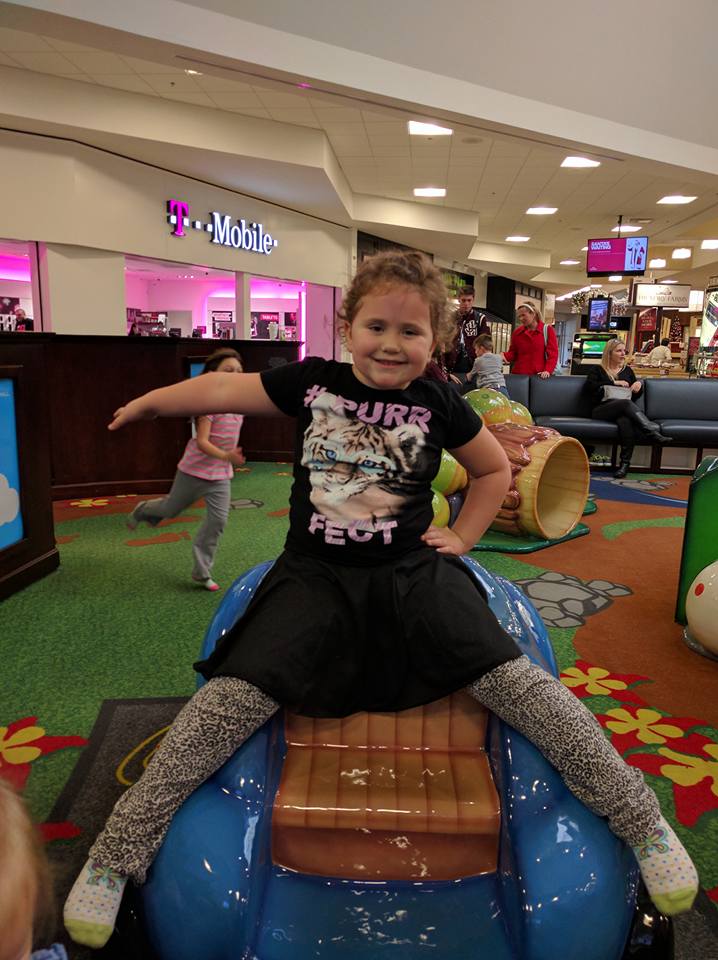 I'm a hard working dad. I work three jobs, one full time and two part time, to help make ends meet. My beautiful wife is a stay at home mom who focuses all of her efforts on nurturing our two kids, homeschooling them, and keeping them on the right path.
Honestly, I never thought it would come to this
(in fact, I'm doing this without even telling the wife - though I'm sure she'll find out quickly)
- and I never thought I'd even try crowd sourcing - but I'm not sure there's any other way. 
If you find it in your heart to give anything, no matter how large or small, please rest assured it will
only be utilized for medical bills and expenses
- both now, and if there's any left, for future medical needs for Gabby. 
If anyone would like to send cards (she loves writing cards back as well!), care packages or private donations for Gabby please send to :Antonio Burgessc/o Gabriella BurgessP.O. Box 321Cross Junction, VA 22625All of your support and prayers are greatly appreciated.
+ Read More