Funeral Funds for the Goettl Family
$10,820
of $8,000 goal
Raised by
176
people in 24 months
As many of you know, Ashley Hanley (Goettl) lost her mother unexpectedly while vacationing with family in the Bahamas. 
The event is described by Ashley's sister, Katie: "We were on family vacation on a cruise to the Bahamas. While snorkeling, my mom suddenly felt a little dizzy, weak, & short of breath. After much CPR, a ride in the ambulance, & a long wait in a tiny room, we were informed that they did everything they could, "however," she did not respond & did not breathe or have a pulse. That word "however" will never have the same meaning to me.
We are not exactly sure as to what happened as the autopsy will be done later this week. It all went so fast. I am still trying to process it. But, no matter how it happened, we know that she is in a better place today. She is with our Savior Jesus. She is in a happier, safer, better home. "
Death is shocking to the system no matter who it is, how old they are, or how expected it is, but to lose a loved one unexpectedly while vacationing with family is uncomprehendible. 
Ashley and her husband John were unable to be with her family in the Bahamas. Ashley went about her normal day when she received the worst news you could imagine. She shared this on her Facebook page today and it really puts into persepctive how precious life is.
"Today I lost my best friend, my mom, my rock, my everything. We don't know how or why. She was in the Bahamas with the rest of my family. I will miss her terribly. She made everything good. She was my everything. I only find comfort knowing she's in Heaven with Jesus and she will be looking down on all of us"
We, the UWRF softball alumni ('09-'13), decided to put together this page to support our fellow teammate and friend. It is during times like these that you really begin to understand the unbreakable bond created with teammates and their families while playing ball. The spirit Michelle had while at the ball fields is how we all have the priviledge to remember her as. Michelle was such a wonderful, caring, fun and welcoming spirit at all the softball games. The support the Goettl family not only showed for eachother, but for the other players was remarkable.
Support is what this wonderful family needs most during this very tough time and what better way than helping relieve some financial burden. Currently they are dealing with the autopsy and the cost of getting Michelle's body back to Minnesota. Everything donated will go directly to the family for the funeral costs and any other expenses during this time. 
Honestly, any amount of donation helps! Kind words of support are also very appreciative.  Let's show the Goettl's what FFT really means!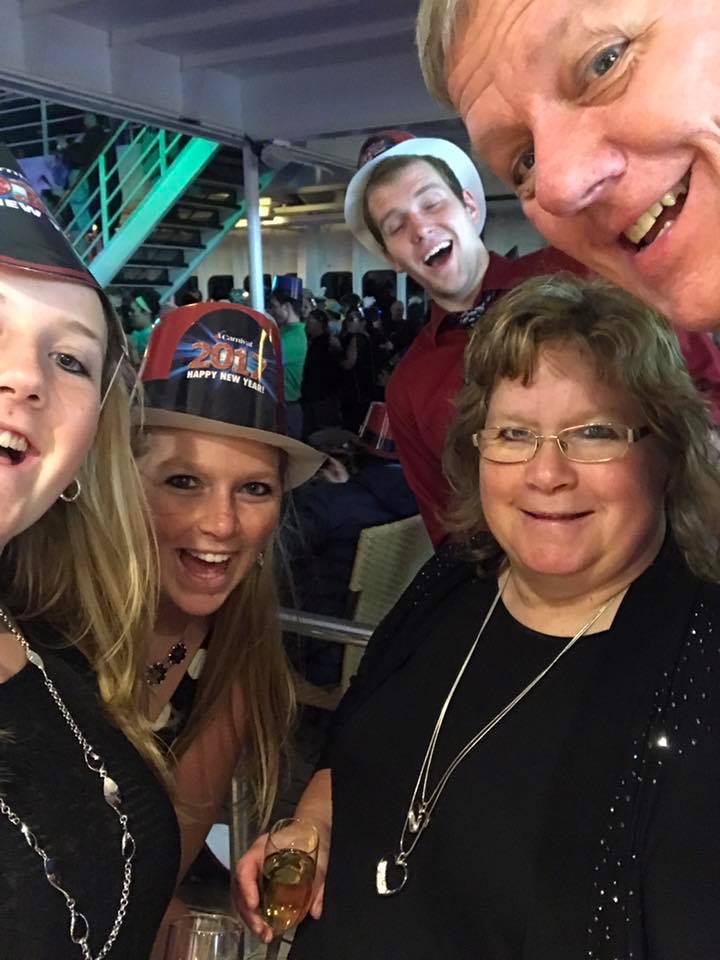 + Read More
Update 2
Posted by Sarah Bohlen
24 months ago
Share
Last night I reached out to Ashley to get some information in order to transfer the GoFundMe page in their name so her family could start withdrawing the money. My conversation with Ashley was noteworthy. The first words out of Ashley's mouth were "I'm sorry for not reaching out to you earlier"… "I'm Sorry.." Can you believe that?! She's not only dealing with the emotions and the questions about her mother's death, but also dealing with the difficult arrangements and lack of communication on the status of her mother's body and she feels the need to apologize to me? Wow! For those of you that know the Goettl family, this conversation may not come as a surprise. However, for those of you that do not know this family and have shared your condolences and donated simply out of the kindness of your own heart, I felt the need to share this with you. This is the type of family you have donated to and shared your memories with; a family who, even during the toughest times, still think of others. My conversation with Ashley also described an insurmountable appreciation they have for everyone that has left them at a loss for words. The support, reading through each memory, the kind words and the donations have all kept them going strong and have really humbled their family. These contributions have really lifted a big weight off their shoulders and cannot be thanked enough. They hope they can formally thank each and every one of you for all you've done to help them through this. They have received news that the autopsy has been performed, no information yet, and her body is in the embalmment process. They hope to receive her body Friday and can then make arrangements for the funeral and visitation. As soon as they receive more information they will let everyone know.
+ Read More
Update 1
Posted by Sarah Bohlen
24 months ago
Share
A little update about the Goettl family:

All arrived home yesterday from their cruise, Michele not along, but they were sent with roses from the cruise staff. They were greeted by Ashley, her husband, John, and their Aunt. They embraced each other with hugs and love, but there was no denying the sadness surrounding each other while the tears were also overwhelming. The autopsy was set for today and they still need to make plans on getting her body back home. They haven't had the strength to unpack her suitcase yet. Ashley and John are still unsure if they will go on the same cruise in a couple weeks. Some friends of Michele's got together at their usual Sports Cafe and decided that every January 3rd they will all meet up and celebrate Michele's memory and spirit.

Yesterday Katie also shared more details of the tragic experience:
The last 48 hours without my Mom have been the longest and hardest 48 hours of my life.

Yesterday I had to handwrite a 5-page report for the cruise security team detailing everything that happened to my Mom on Tuesday. I had to relive seeing my Mom laying at the end of the boat feeling sick and throwing up a little bit, seeing my dad trying to comfort my Mom and make her feel better, seeing my siblings, dad, boyfriend, and even strangers cry for my Mom, feeling so scared as volunteer passengers on the catamaran took turns giving my Mom CPR, standing there on the catamaran wishing I could do something to help, praying that God would save my Mommy, waiting as the catamaran took what seemed like forever to get to shore, panicking when the ambulance was parked on the wrong side of the shore, watching as my brother Alex ran to the ambulance to tell them to come to the other side of the shore, hoping for the best as the ambulance members finally arrived to help, screaming as the ambulance crew dropped my Mom off the bed board while transferring her because they didn't have the straps attached to the board properly, listening to ambulance sirens and knowing they were for my Mom, racing in a stranger's car to get to the hospital, filling out paperwork for my Mom, messing up on the paperwork because I was so nervous, waiting in a tiny room as the doctors at the hospital tried to resuscitate my Mom, saying the Lord's Prayer together with my family while waiting in the tiny room, hearing the doctors tell us they did everything they could, but my Mom didn't make it, yelling out, "No! It isn't fair!" and throwing my Kleenex on the ground, hugging each one of my family members in the room, hearing my sister Ashley scream as we called her on the phone and told her the news, walking back to see my Mom's body, pulling on my Mom's shoulder and begging her to wake up, kissing my Mom all over her face when she wouldn't move, telling my Mom that I loved her one last time.

I keep replaying the scenes in my head wishing the end result would change. But it won't. There is nothing we can do to change the past. But, we can use the past to change who we are today and in the future. We will all become different and better people because of this. That's what Mom would have wanted. She was always so kind and put everyone else before herself.

Last night I had to pack up all of my Mom's belongings from the cruise ship - her purse, her favorite White Diamonds perfume, her MSU sweatshirt, her beautiful wedding ring, her toothbrush, her glasses, and more. As I folded each piece of her clothing, I held it up to my face and smelled it because it smelled like my Mom. I have a voicemail from my Mom from this summer that I keep playing over and over again. Hearing her voice say my name gives me so much comfort. The last words in her message are "Love you." I love you, too, Mom! I'll keep listening to this voicemail forever.

Walking off the cruise ship today was so hard. We were all in tears. The ride to the airport was silent. Her empty airplane seat next to my dad was such a sad sight. It just isn't right going home without Mom. But, I know my Mom has a better home now. She is in a better place. This is one of my Mom's favorite hymns. (Although, she cries every time we sing it in church.) I'll cry for you this time, Mommy.



Many have been sharing their memories and support with the Goettl family and it is very much appreciated. The photo attached is their last family photo together at the Christmas lights show in Mankato. A memory and a picture they will all cherish forever.

Thank you to everyone that has shared kind words and have donated to the Goettl's in this time in need.
+ Read More
Read a Previous Update
Michele was a great role model for her family--always think about others before thinking about yourself. That is what made Ashley such a great teammate at UWRF. Her teammates always came first. Well, Ashley, it's time for us to give back to you and your family!
+ Read More
So sorry for your loss. I met her at Sams Club when she would come shopping. So sad to hear about this. You all are in my thoughts and prayers
+ Read More