Operation Friend to Friend
$65,900
of $100,000 goal
Raised by
62
people in 37 months
Operation Friend to Friend wants to make sure our neighbors in Greenbrier County have jobs to return to.  As a business owner in White Sulphur Springs, WV, I want to help other local small business owners put their employees back to work.

Video of Flood in White Sulphur Springs
As a business owner, I want to help friends who have lost the tools of their trades.  Like so many small towns across the country, our economy literally depends on the backs of small business owners.  For example, my friend Guy Hubbard who owns and operates a local tree service lost all his equipment.  For $3,000 we can purchase new saws and put him and his employees back to work. Cooks Kitchen lost $10,000 in food to prepare for The Greenbrier Classic.  They bought this food on credit and do not have the ability to reopen.  These are the stories we can change.  


Operation Friend to Friend
 started serendipitously on Saturday June 25th. Twenty-four hours after the devastating floods in White Sulphur Springs, West Virginia, my wife Darlene and I decided we wanted to cook pancakes for flood victims and friends who had began the recovery work. We set up a small table in the lot next to our flooded business on Main Street. By lunch, Tent Town and Operation Friend to Friend was born.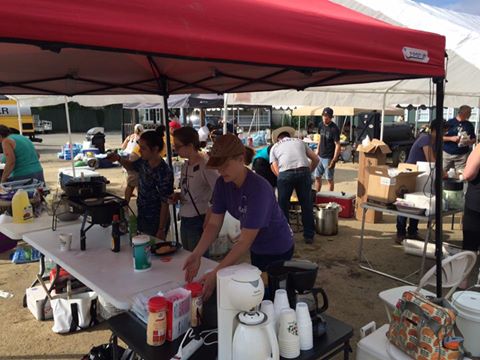 We started with a 10x10 pop up tent and ended up with a relief station.  Others joined us and over the next 2.5 days we served thousands of meals with donated food, donated propane and an incredible amount of volunteer labor.  From 7 am until dark, Tent Town became a gathering spot for stories, hugs, donations, muddy boots, tears, meals and clean water.
Now it is time for the next step.
Please consider supporting 
Operation Friend to  Friend
 to help meet the immediate needs of our local business owners.  If they reopen, they put people back to work and our neighbors can slowly begin to rebuild their lives.  Your donation has the potential to effect lots of people.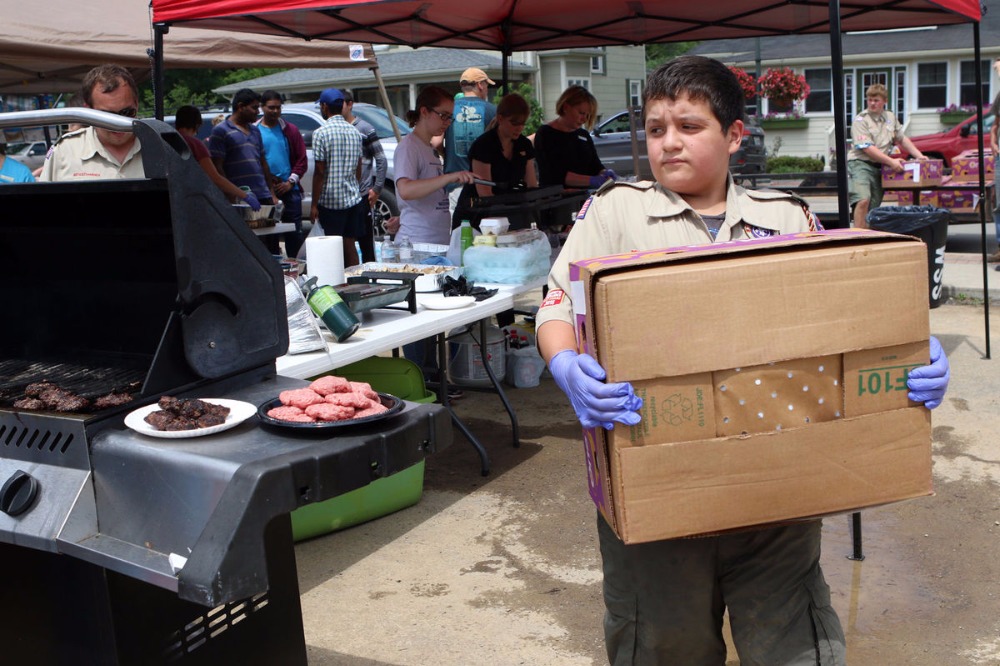 Many people have asked who I am. I am Duane Zobrist, a local small business owner. My wife, Darlene and I have lived in this area for 23 years.  Our office on Main St. was flooded and our businesses based on tourism have been effected.  But we see a much bigger need. I currently sit on the Board of the Greenbrier County Chamber of Commerce; I have been very involved in the Young Presidents Organization (YPO) and I served 9 years as a Mormon Bishop.  
 These funds will be received and distributed by The Falconry and Raptor Education Foundation. The Foundation is an IRS 501(c)3 tax-exempt organization who is temporarily changing it focus to help small business owners in need.
Why cash donations are the best way to help victims
We thank you for your help in reaching our $100,000 goal. Most of the houses and businesses were not in the flood zone and therefore lacked flood insurance. Our friend's needs are immediate and we plan to move quickly to ease the pain of loss that comes in any major disaster. Thank You for considering to restore the economy of Greenbrier County.
+ Read More
Be the first to leave a comment on this campaign.