Jim Lee's Grave's Disease
$1,323
of $2,000 goal
Raised by
31
people in 14 days
I have been fighting Grave's Disease (hyperthyroidism) for nine years and my thyroid specialist has dropped me after refusing surgery to remove my enlarged thyroid.
I was scheduled to have a complete thyroidectomy at the Medical University of South Carolina and my surgeon made it very clear that I should take a steroid for seven days prior to the surgery to avoid bleeding to death.
Thyroid Surgery Consent Form
 (FULLSIZE)
My specialist knew about that my surgical date had been moved up a week for at least two weeks, however they called in the required steroids only five days before surgery. My specialist had also prescribed Xanax due to panic attacks I was having due to my anxiety related to Grave's Disease and the upcoming surgery, yet waited two days late to call in my medication per my pre-operation instructions. 
Due to these facts, I cancelled the surgery.
I then received a certified letter from my specialist
dropping me as a patient
. 
Patient-Physician Termination Letter
 (FULLSIZE)
Patient-Physician Termination Letter Page 2
 (FULLSIZE)
I have no refills on my medication for Grave's Disease and Tachycardia (irregular heartbeat). Even if I were to seek another specialist, it would be three months before I could be seen and I have a serious risk of heart attack when I go off all three of these medications.  Furthermore, there's no specialist within 200 miles that takes my Medicaid.
BACKGROUND
I am an
activist and have devoted seven years
  of my life to fighting pollution and privacy related issues including geoengineering and weather modification. I created three websites, create all my own graphics and imagery, created the world's most massive timeline (history) of weather modification, and created a map to track pollution and geoengineering world wide in real-time. 
ClimateViewer News (blog)
https://climateviewer.com/
ClimateViewer 3D (map)
http://climateviewer.org/
Weather Modification History (timeline)
https://weathermodificationhistory.com/
I am 41 years old, have been married for 18 years to the most supportive wife a man could have, and we raise (and home school) our 8 year old and 2 year old daughters.
We are trying to build a homestead: garden, chickens, goats, and live off the 4 acres of land we have so we can have a self-sustaining, healthy diet.
ENVIRONMENTAL CAUSES OF MY DISEASE
I was diagnosed with
Diverticulitis
  in 2001 due to my poor diet which is a result of
Leaky Gut Syndrome
 .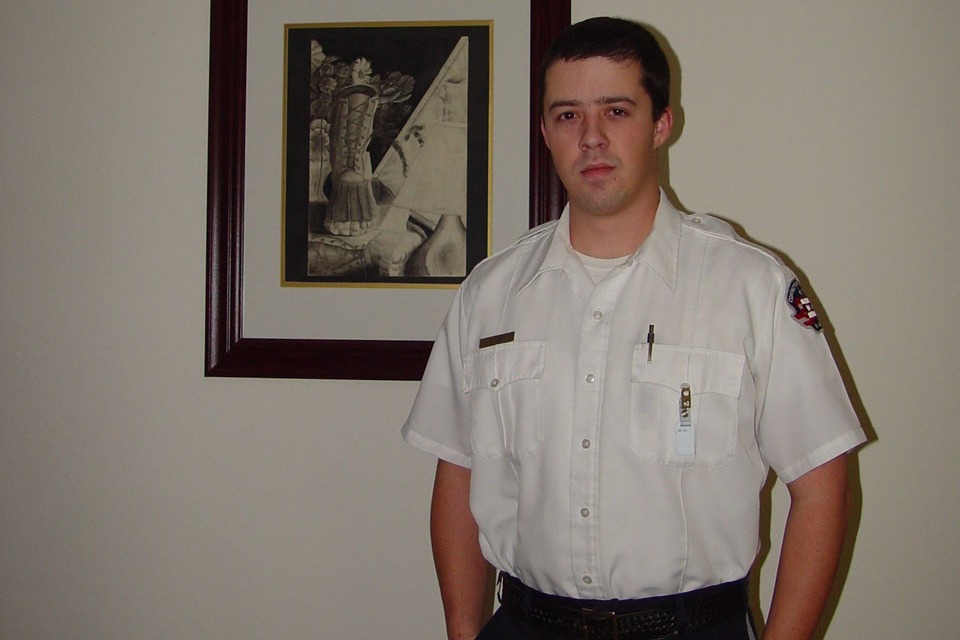 I was diagnosed with Grave's Disease in 2009 following the birth of my first daughter, Caroline. 
Six months later I dropped from 170lbs to 129lbs (before my Grave's Disease diagnosis). Due to misdiagnosis and prescription treatments for psychological issues instead of Grave's, I was taking strong medications like Klonopin which only worsened my disease.
As a computer system administrator I was on a cellphone with a bluetooth earpiece and a high-powered WiFi router five feet from my head (60 hours a week) for over three years prior to my diagnosis.
I live downwind of Shaw Air Force base, Shaw Bombing Range, and Sumter Airport so I have been breathing heavy metals my entire life. I also had ten mercury amalgam fillings, have eaten GMO crap my entire life, smoked cigarettes, and drank caffeine heavily for over twenty years. 
It is my belief that my thyroid is full of heavy metals and that is why I am very
sensitive to electromagnetic signals
  (WiFi and Cellphones) and my weakened digestive tract is the the cause of my "autoimmune disease."
I quit my job (while on Klonopin) as an IT professional to pursue my passion for fighting pollution and have relied solely on donations since 2013. Finally, after a blood draw by a physicians assistant, I was properly diagnosed with Grave's Disease. As a result of unemployment, I have not eaten a healthy diet despite removing all wireless devices from my life.
The life of an activist is very stressful and I have not dealt with my stress or health related issues and in desperation opted to have my thyroid removed (because I am on Medicaid and that was "all I could afford to do") however I never made any attempt to handle my disease naturally.  That is all over now. It's time for me to take my health seriously.
WHAT IS GRAVE'S DISEASE
Nine years of methimazole and propanolol never fixed a thing. It simply alleviated some of the symptoms:
■
Anxiety
■
Trouble sleeping
■
Irritability
■ Increased sense of smell
■ Irritable bowel syndrome
■ Thinning hair
■
Irregular heartbeat
■
Weight changes


I began drinking green juices and was actually off my medication for two years with no weight loss and very few symptoms of Grave's Disease, however with the loss of my job I was unable to continue to afford an all organic juicing and food regimen. 
This is where you come in:
HOW I AM GOING TO FIX MY HEALTH NATURALLY
I have completely reworked my diet plan, intend on replacing my drugs with natural remedies, intend to get back into martial arts for stress relief, and have an offer to attend a CBD oil farm for some serious healing.
■ Green juices – Fresh green juices from nutrient dense vegetables such as kale, spinach and spirulina can help provide vital nutrients.
■ Whole foods – Processed foods should be avoided, so aim for fresh fruits, vegetables, and lean proteins.
■ Anti-inflammatory herbs – Many herbs such as basil, rosemary, and oregano can be anti-inflammatory and help improve thyroid function.
■ Ginger – Is an anti-inflammatory herb that can help boost immune function.
■ Bone Broth – Bone broth supports detoxification and aids in healing of leaky gut issues that can make hyperthyroidism worse.
Foods to Avoid
■ Gluten – A gluten-free diet is beneficial for people with thyroid issues.
■ Conventional Dairy – People with thyroid problems can also benefit from a A1 casein free diet.
■ Artificial flavorings or dyes – These can influence thyroid function, therefore it is best to avoid them.
■ Sugar – Suppresses immune function and contributes to autoimmune disease.
■ Packaged foods – Can contain GMO foods that have been linked to autoimmune conditions.
Here are the top hyperthyroid remedies and natural cures for fast improvements:
■ #1 Bugleweed (2 mL 3x daily, REPLACES METHIMAZOLE)
Contains acids that can help prevent thyroid damage.
■ #2 Motherwort for tachycardia (REPLACES PROPANOLOL, A BETA-BLOCKER)
■ #3 Lemon balm (2 mL 3x daily)
Will inhibit antibodies from binding to the thyroid gland.
■ #4 Essential Oils for Hyperthyroidism
Certain essential oils like frankincense and myrrh reduce stress on the body and can improve thyroid function.  Put 2 drops of frankincense oil daily on the roof of the mouth and apply 2-3 drops Myrrh oil directly to the thyroid area 2x daily.
■ #5 Selenium & Magnesium
■ #6 Homeopathic remedies (Thanks to Marie McLoughlin) 
WHAT I INTEND TO DO WITH YOUR DONATION
I intend on purchasing tickets to fly out to Colorado and spend a couple weeks of intense therapy using Rick Simpsons Oil and Hemp Oil while eating a completely organic raw diet.
I would like to purchase a juicer, a good food processor, and all of remedies mentioned above. 
I would like to purchase organic green juices, a good muay-thai punching bag and gloves, some workout equipment, and several essential oils.
I will be taking an
amazing product called Rain
 , which is a raw seed based healing product that is loaded with stem cells to regenerate my immune system and fix my gut.
I would like to seek a natural, holistic doctor to oversee my progress. This could include acupuncture and chiropractor treatments which will not be covered by insurance. 
I intend on documenting my progression over the next year and hopefully avoid surgery and cure my Grave's Disease with your help.
This process (as I am told) could take 1-3 years to fully heal, so this donation drive is to get me started.  I hope that you will support me on my mission to prove the doctors wrong and help me continue to live a long life my for wife, kids, and all those I am trying to help with my activism.
PLEASE SUPPORT ME:
Jim Lee
25 Tripp Drive,
Sumter, South Carolina 29153
803.450.4305
+ Read More