16
7
Fight Child Malnutrition in Ecuador
$710
of $1,000 goal
Raised by
15
people in 20 days
Hello folks,

Thank you all from the bottom of my heart for donating and otherwise contributing to this great cause. With the help of donations outside this GoFundMe page, Lucinda has enough money to cover her trip! Last week Lucinda was finally granted her visa, and in a couple days she will be in Mexico for the Primer Congreso del Amaranto. This opportunity means so much to Lucinda and to the future health of her community, but it wouldn't have been possible without your support!

I am leaving this fundraiser open for a couple more days until the conference itself; any additional donations will go towards community projects in Cañar that promote nutrition and towards Lucinda's amaranth business.

Abrazos!
Alana







*Versión en español más abajo*
Hello to all my friends and family from around the world!!
As many of you know, between high school and college I spent eight months living in Ecuador. During that time, I lived with Lucinda, José and their two children Jaylli and Inti outside of Cañar, a beautiful rural town in the Andes with a strong indigenous community. Anyone who I have spoken to about my experience knows how incredibly lucky I was to have been placed with this family, who always went above and beyond to make me feel loved and cared for, and who went way out of their way to help me find my place in the community of San Rafael, which itself welcomed me with open arms. 
Before I get to why I set up a GoFundMe, I want to share a little more background about my host family.
Lucinda, José and their parents and grandparents have for decades been leaders within their community - since the indigenous farmworkers of Cañar freed themselves from the hacienda system and became owners of the land, to the creation of Mushuk Yuyay, a cooperative backed by producers of native grains and seeds. Lucinda and José are continuing this legacy with their small business making all-natural amaranth snack bars, which they sell in local health stores in Cañar. I myself have eaten many "barritas" with herbal tea for breakfast and can attest to their deliciousness!
Amaranth, like quinoa, is a hearty seed native to the Andes, and Lucinda's small business is one of many projects she is involved in which seek to fight child malnutrition in Cañar. An indigenous Cañari woman herself, Lucinda is part of a larger movement to re-integrate traditional, nutrient-rich foods that are native to the Andes (e.g. quinoa, fava beans, amaranth), back into the diets of Cañari children.
So...what exactly is this GoFundMe campaign for, anyway?
Recently, Lucinda has been accepted to attend the Primer Congreso Mundial del Amaranto, or the "First Global Conference of Amaranth" in Puebla, Mexico. This is a huge opportunity, not only for Lucinda and José's amaranth bar business, but also for her (and by extension her community) to connect and network with other international leaders who are fighting child malnutrition in their own communities, and who are part of a larger global movement for indigenous empowerment and environmental justice.
Unfortunately, despite all their hard work, Lucinda and José don't make enough money to afford to pay for the trip on their own. The conference is happening in 2 WEEKS, from October 10-13, so there is a very urgent deadline to raise the money for her flight, hotel, and other travel costs. Everything raised here will go towards Lucinda's travel costs, and any additional funds will go towards paying for costly machinery and licenses for Lucinda and Jose's amaranth bar business.
Anything you can contribute to help out Lucinda and José so that they can continue their wonderful and incredibly important work is so incredibly appreciated. 
Love from Oregon, <3
Alana
Link to the conference's website (this page should be in English):
http:// congresomundialamaranto.mx/ index.php/guia-de- participacion#guide-english- version
Link to Mushuk Yuyay, the cooperative where Lucinda works (unfortunately it's only in Spanish):
http://www.mushukyuyay.fin.ec/web/
****************************************************************************
Hola a todos mis amig@s y familia tras todo el mundo,
Me gustaría escribir una traducción en español más larga, pero ahorita estoy muy ocupada con deberes y exámenes en todas mis clases. Lo siento!
Los cuento brevemente que Lucinda, mi mamá anfitriona durante el año cuando vivía en Ecuador, necesita ayuda para financiar su viaje al Primer Congreso Mundial del Amaranto en México. El congreso es una oportunidad muy importante para apoyar a su trabajo luchando contra la malnutrición de niños en la comunidad de Cañar tras la reintegración alimentaria de semillas nativos y saludables como el amaranto y quinoa. Puedes leer más sobre los proyectos y trabajo de Lucinda en el sitio de web de Mushuk Yuyay, la cooperativa donde trabaja (busca abajo para un enlace). 
Su ayuda y apoyo con este gran esfuerzo es muy agradecida!
Abrazos, <3
Alana
Enlace al sitio de web de la conferencia:
http://congresomundialamaranto.mx/
Enlace al sitio de web de Mushuk Yuyay, la cooperative extraordinaria donde Lucinda trabaja:
http://www.mushukyuyay.fin.ec/web/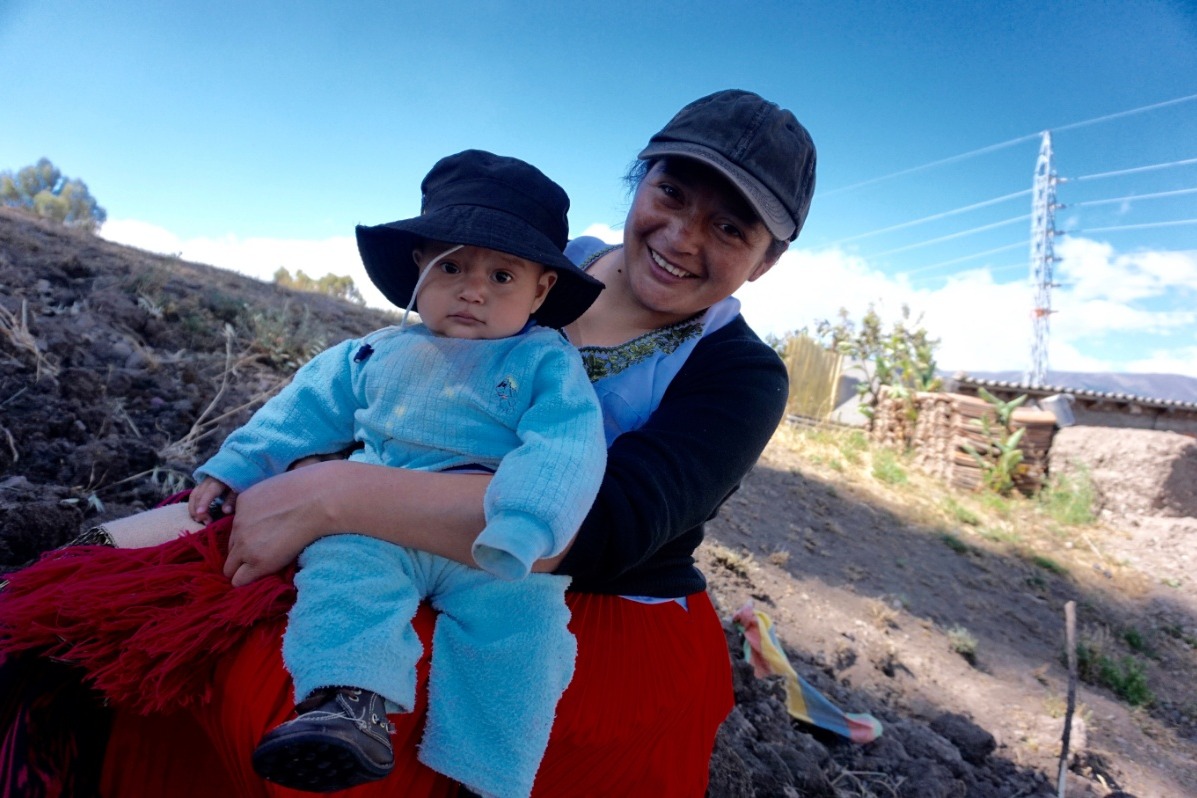 + Read More