Butcher Family Fundraiser
$20,700
of $20,000 goal
Raised by
206
people in 56 months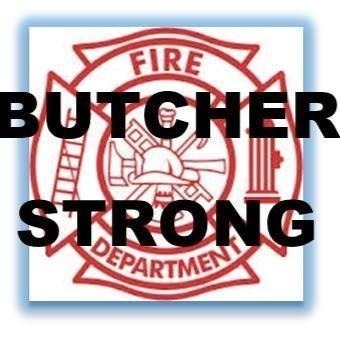 Hello Family and Friends of the Butcher Family! On the way to work September 25, 2014, Tom was involved in a serious car accident, ejecting him from the vehicle and causing life threatening injuries. Tom was transported to a local hospital, and underwent extensive surgeries to repair the internal damage. He has a broken pelvis, shattered hip socket, broken hip bone and numerous other injuries to his midsection. He is currently in the ICU where he will remain until he is transported to a second hospital to repair the broken bones and pelvis. Tom will require extensive therapies, surgeries and will need many months to heal from his substantial injuries. 
Tom has two young boys, and his amazing wife, Ashley is a work at home mother. In addition to being a parent, Tom volunteers his time to serve and protect the community by working as a firefighter for the City of Mason. He is willing to sacrifice his own health and safety for the wellbeing of others, as he frequently responds without hestitision to help those in need. 
Now is the time for those who have experienced the generosity and love of the Butcher Family to help support them in their time of need. 
Ashley and the children will be spending much time in Grand Rapids, and on the road as Tom is healing. Funds will be used to help with gas money, household expenses, medical necessities and to simply let them know that they are taken care of, asTom will be off work. 
Thank you for your support and prayers!
9/26/14 Update from Ashley
"From the bottom of my heart...thank you for all the love, support, and donations in the past 36 hours. We are surrounded by so many good people in our lives and are truly blessed to have each and every one of you. This still doesn't seem real and I can't bring myself to read some of the comments on Facebook and texts I'm receiving. Update on Tom: his hemoglobin dropped overnight leading doctors to believe he was bleeding internally. Most likely from a hematoma on his bladder. He was given blood and fluids and has held steady throughout the day. They placed a pin through his femur bone along with traction to help secure his leg and hip until his next surgery. He's still on a ventilator but is coherent and communicating through LOTS of notes. He's strong, bull headed, and pissed off some nurses but that's okay! He's slowly coming alive We're currently on our way to a hospital in Grand Rapids for a specialist to repair his pelvis and hips. (Thank you to our amazing friends and MFD for holding down our fort back home!) Bad news is his pain is unimaginable. Good news is he was stable enough to transport and will soon be in surgery. Next goal is to get through surgery and off the ventilator. Keep the prayers coming! " . 

9/27/14 Update from Ashley: 
UPDATE: Morning! Tom had a good night. Had CT. Still has some internal bleeding, but not increased. Met with trauma and ortho surgeons. Wonderful team. 90% sure they're getting him into 1st surgery today. They said its one of the most severe cases they've seen. Repairing front of hips and pelvis. Should be 3 hour surgery. Tomorrow will be a rest day. 2 nd surgery on Monday to repair back side of hips and pelvis. That will be a more extensive and dangerous surgery bc of sciatic nerve. Still on ventilator. Hoping to get off after first surgery. Took off bandage from ER trauma surgery for his abdomen. Looks great. Sliced from nipples to groin. He's on lots of pain meds... Coherent but keeps forgetting what happened. We're at Spectrum Health-Butterworth. Most amazing hospital and staff. Getting wonderful care. Thanks for all the continued support!
+ Read More