Donavon's Journey to a Miracle
Hi there I am Debbie and I am a very proud grandma and guardian to a special little boy named Donavon.
Donavon is 8 years old and was born with a very rare metabolic disease called Galactosemia, to which there is no cure or medication to treat it.
OUR CAUSE:
We are trying to raise money to send Donavon and myself to Atlanta to the bi-annual Galactosemia Conference on July 14th to 16th. At this conference both Donavon and myself will learn more about Galactosemia and this year the conference is focusing on the real life practical strategies and tools that will improve the quality of his life.
Donavon will also have the opportunity to meet other children and adults with galactosemia along with their families, doctors, dieticians & other specialists.
****This alone will be the MOST VALUABLE EXPERIENCE & OPPORTUNITY for Donavon because many times Donavon feels alone and not understood.***
To attend such an event is very costly for a single parent like me. The costs we have are return airfare from Canada to Atlanta, additional insurance for his pre-exhisting condition, conference tickets and the hotel stay. We have fundraised some but have only raised half.
Donavon's story:
When he was born they did a new born screening test. In the 6 days of waiting for the "routine blood work " Donavon became very sick. He was continually losing weight (3 lbs in a 8 days), he became jaundice, lethargic and eventually nothing stayed in his body. He was dying slowly and we never knew. At 6 days Donavon had to do another blood test but no one told us at that time their suspicions. On the 7th day Donavon was very ill and as we were walking out the door heading to the hospital that we got the call from the doctor saying to stop feeding Donavon any milk as it was killing him. We rushed him into the hospital. Donavon was admitted to the hospital for 2 weeks but each day was very scary because we were not sure if they found it quickly enough. If not found or not treated properly he would of died.
As Donavon got older he started having seizures at 6 months and today we are still trying to get them stable. He didn't grow as other kids (staying in the 5% level) and he started having learning disabilities.
Donavon is now in grade 2 but still doesn't do regular work like other kids in class. His seizures and cataracts make it more difficult for him too.
Many times Donavon feels isolated and at times alone not quite understanding everything himself what he is going through. This is very heartbreaking for me!!!
WHAT IS GALACTOSEMIA?
Galactosemia is a very rare metabolic disease that affects 1 in 60,000 babies born. It affects the bodies ability to break down a sugar called galactose that is found in milk, all dairy items, many other foods and even medication. A person who has Galactosemia does NOT have the enzyme in their body to breakdown the galactose.
Those with Galactosemia end up on a very restrictive diet. Although those with galactosemia eliminate galactose from their diet, every human body produces galactose. It accumulates and becomes extremely dangerous for those with Galactosemia. It becomes like toxic poison breaking down the liver, brain, neurology system and other vital organs.
COMPLICATIONS that can happen and what Donavon has developed:
✔Seizures
✔ Kidney failure
✔ Tremors
✔Enlarged liver
✔Jaundice
✔Cataracts
✔ Delays in growth
✔Intellectual disabilities
✔Speech problems and delays
✔Ataxia (unsteady gait)
✔Premature ovarian failure (girls only )
✔Bleeding
✔Serious blood infections that can lead to shock and death.
We as Donavon's family are very grateful for any donations and want to thank you for reading Donavon's story and helping us with Donavon's Journey to a Miracle!
For more information about Galactosemia and this year's conference please look at:
www.galactosemia.org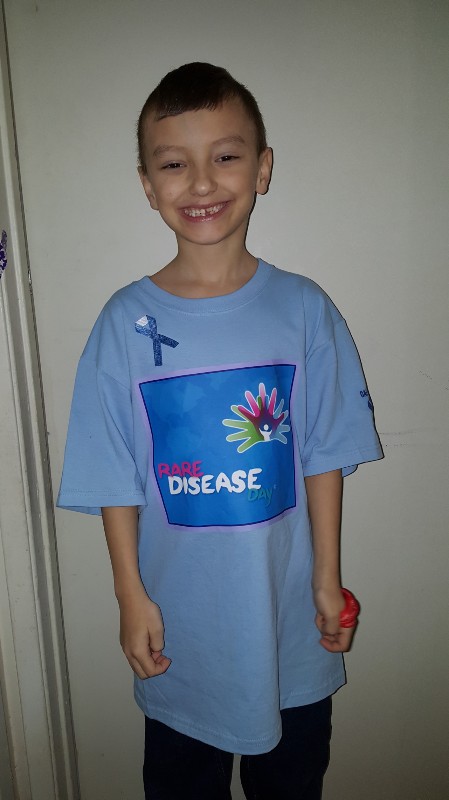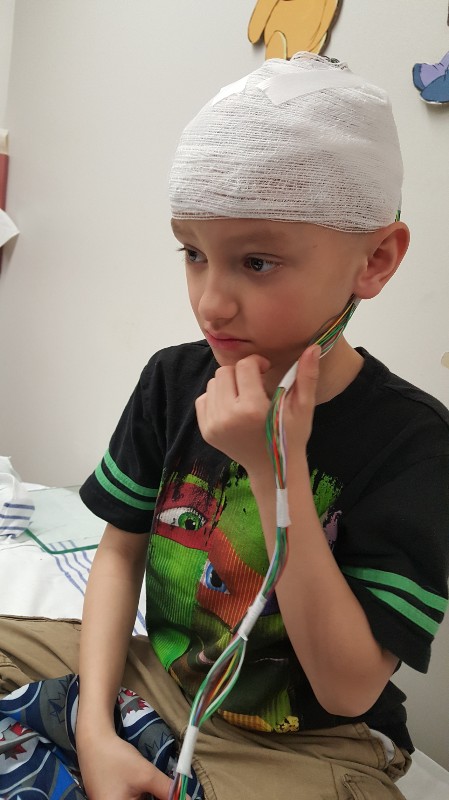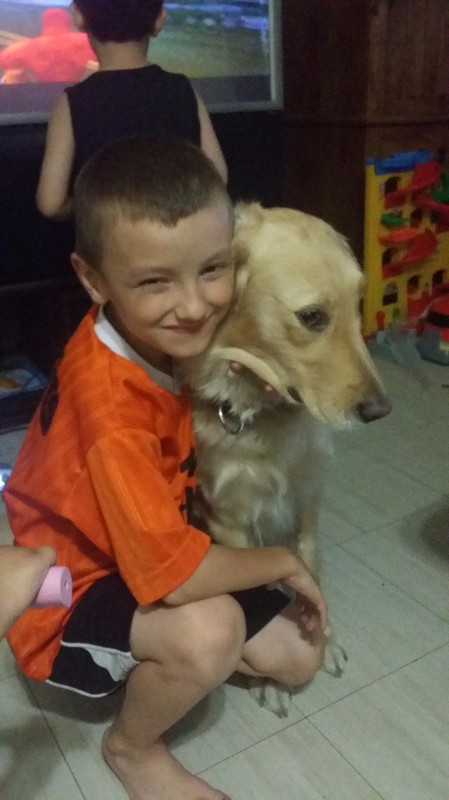 Organiser