Hello! My name is Christina Martin. I recently met a beautiful young little girl named Raeleigh that touched my heart so dearly. Her smile can light up a room!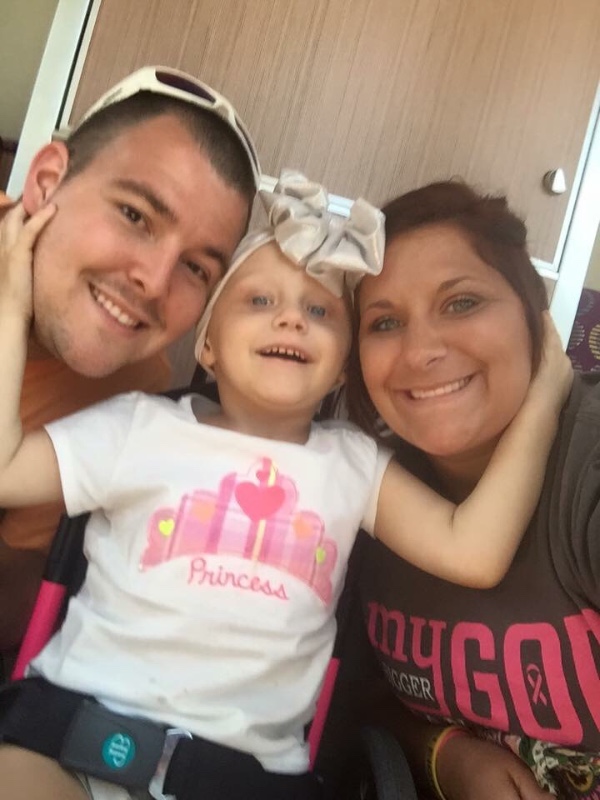 Her parents Brittnee & Justin were taking her on a walk around the neighborhood and they happened to pass our house as we were standing outside. Brittnee was handing out flyers for a blood drive that was being held for Raeleigh that Sunday. Not only did I know I would definatly be there to donate blood, but I knew that this little girl had a special place in my heart forever.
On August 14, 2015 I had a hair appt. My plan was to just get a about 6-7 inches cut off, but on my way there my plan changed. As I drove past Raeleigh's house on my way to my appt. it just hit me. I wanted to do something for this precious little girl that I knew only I could make happen. I wanted to donate my hair to Raeleigh. I cut off 15" (my hair hasn't been this short since like 3rd grade..I am 33 now.. lol)!!! I contacted Brittnee after I made it back home and the excitement that came from her was just AMAZING. I get goose bumps everytime I think about how happy I could make Raeleigh and how much I could change this beautiful little girls life forever. 
We have done research trying to see if there is a organization that would donate the wig if I provided the hair. We haven't had any luck. The cost to get a good quality wig made is about $1770, We found some that were cheaper, but the quality of the wig just isn't good enough. I want to be able to give her one that she can have forever.  So I decided to make this page to see if I could get you to open your hearts and donate to the AMAZING cause! Every little bit helps! Please help make Raeleigh's DREAMS COME TRUE! Thank you to everyone and I love you dearly!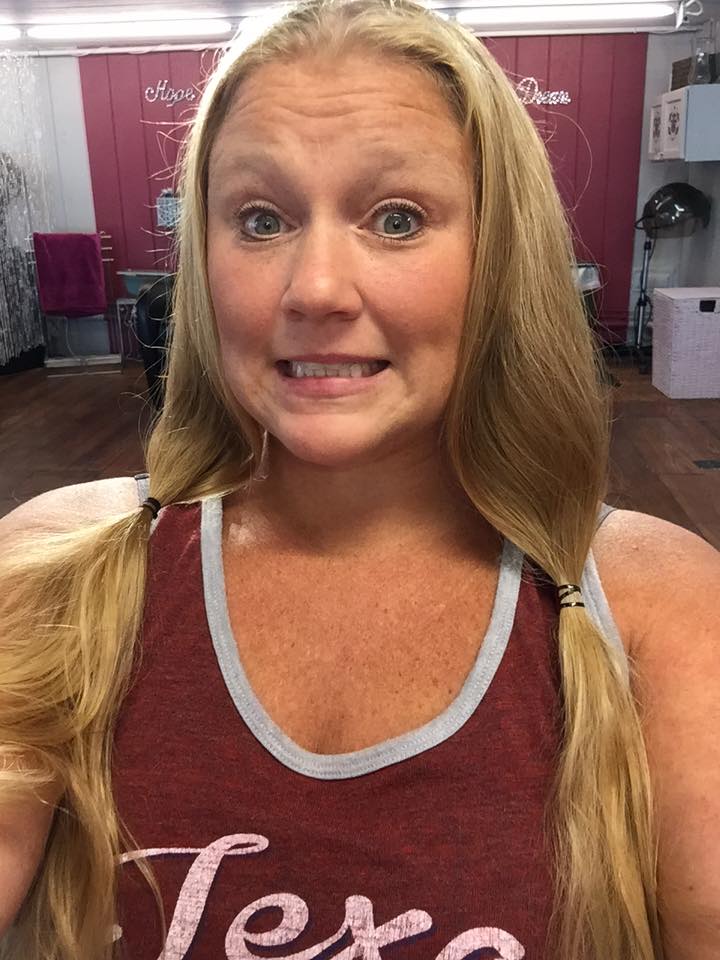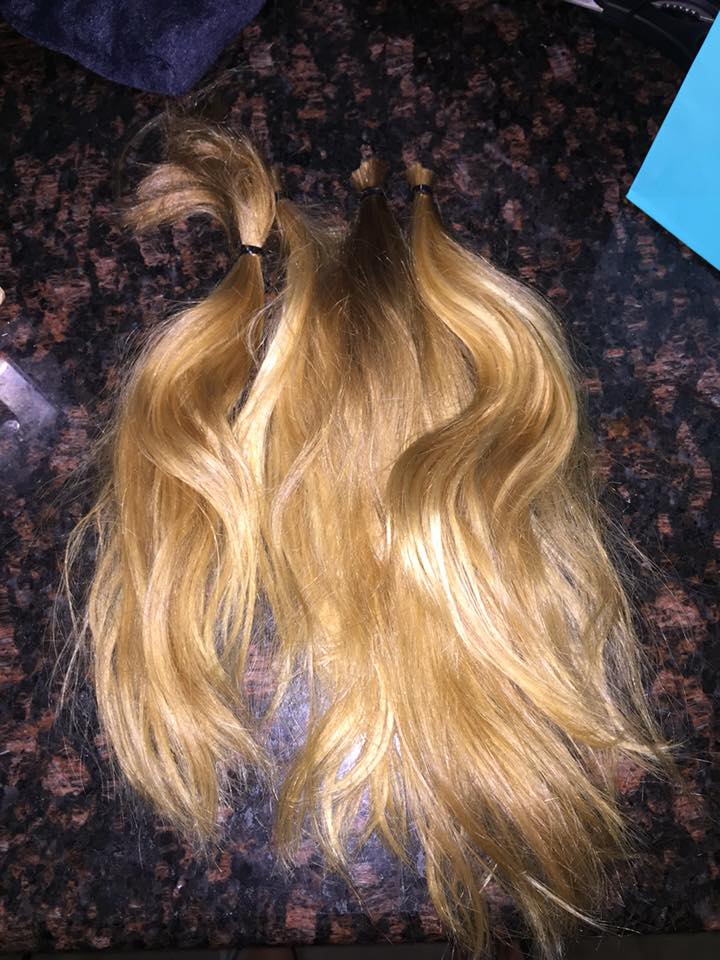 I wanted to include Raeleigh's journey given to me by her mother Brittnee! This is such touching story and I wanted to share with the world. I know she has already touched so many peoples hearts! 
      Raeleigh is a 3 year old little girl battling a very rare aggressive cancer called Malignant Rhabdoid Tumor. When she was just 2 years old we were in and out of the hospital trying to figure out what was wrong with our baby. She was having leg and back pains all the time! She went to a specialist back in oct 2014 and the said it was nothing but a viral infection we also made trips to the ER and they blew us off. Finally after another visit they found the tumor in an MRI. It was the day that forever changed our lives. We found out she had a tumor on her spine which caused multiple problems. She lost the ability to walk which the doctors told us she would most likely never walk again and other medical issues. They performed emergency surgery January 18 to remove the tumor and send to pathology. After a couple weeks of recovery we finally got answers to what the tumor was. It was something not parent ever wanted to hear! She has cancer and she only has a 25% survival rate. We were devastated and so hurt! We finally had answers to what had been bothering her all those times of hurt and trips to the ER. We then started a very very aggressive chemotherapy treatment. After a couple of months went by they brought to our attention she was going to need intense radiation on her spine to help reduce the tumor and possible kill it.. 6 weeks of radiation mon-Friday. It was tough but she got thru it like a champ! God was by her side the entire time!! In the meantime she was receiving very intense physical therapy to gain her walking ability back! On July 13 I will never forget she WALKED ALL BY HERSELF WITH THE HELP Of HER SPECIAL BRACES!! I knew she would overcome this! The doctors were WRONG! Our God is much bigger and he gave her the ability to walk again! Now as of August 17 2015 she is walking with the help of her braces and only has 6 months left of chemo therapy! Every 3rd week she is admitted to the hospital for hard chemo. She will finish chemotherapy if all scans are clear at the end of January! We are so looking forward to the end! We know God has a plan for her and our family, we're so ready to see it! God has been our healer, and comforter thru this whole journey! She's gone thru an intense surgery to remove most of the tumor, 6 weeks of intense radiation and half way done with chemo! She may be small but she is feisty!! Raeleigh will tell you all day every day she is not sick! Her positive attitude is what's keeps us going strong! She is fighting a tough fight, but she's fighting hard!! Very determined little 3 year old!!
She has also lost all of her hair thru this journey which was tough! But with the help of bows and hats she doesn't let that bother hair! Her favorite hairstyle is the Elsa braid, which she has a hat that has the braid! For her to be able to wear a wig and have the braid she would be absolutely thrilled!! Just for her to have the comfort of her hair would brighten her day!!