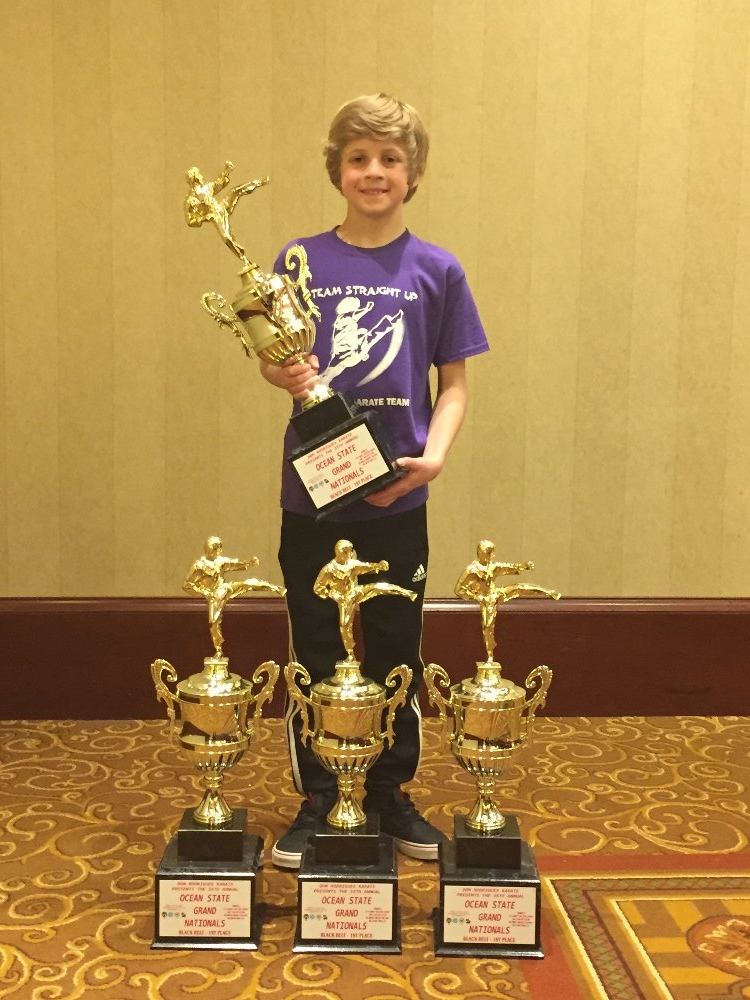 Hello, my name is Mason Bumba and I am 9 years old.  I have been doing martial arts for 6 years.  I train 5-6 days a week for 3 hours a day.  Martial Arts has given me self-confidence and respect.  I am currently ranked #1 in the country for 9 and under forms, weapons, and sparring.  
I and a few other competitors have been invited to compete in Benidorm, Spain for a WKA tournament (World Kickboxing Association).  I will be representing Team USA.  I am looking forward to this opportunity because I love competing.  Competing is fun and I can do my forms and cheer on my teamates.
I am in fourth grade and my favorite subject is math. Even though I travel a lot I am at the top of my school classes.  I even got invited to be part of the accelerated math class at my school, only 6 kids from my other school got asked and I was one of them.
Can you please help me achieve my goal and any donations will be greatly appreciated.
Sincerely,
Mason Bumba