Get your #YaBastaTrump Hat
UPDATE:
Our GoFundMe fundraiser has closed but you can still donate to MiJente & get a hat here: Make America Mexico Again 

Puede comprar su gorra aqui Make America Mexico Again 

--------------------------------------------------------
Say Ya Basta to Trump by proudly wearing a Make America Mexico Again hat!
This crowdsourcing action seeks to dismantle Trump's racist agenda by countering his hate speech with a hat parodying his infamous Make America Great Again slogan.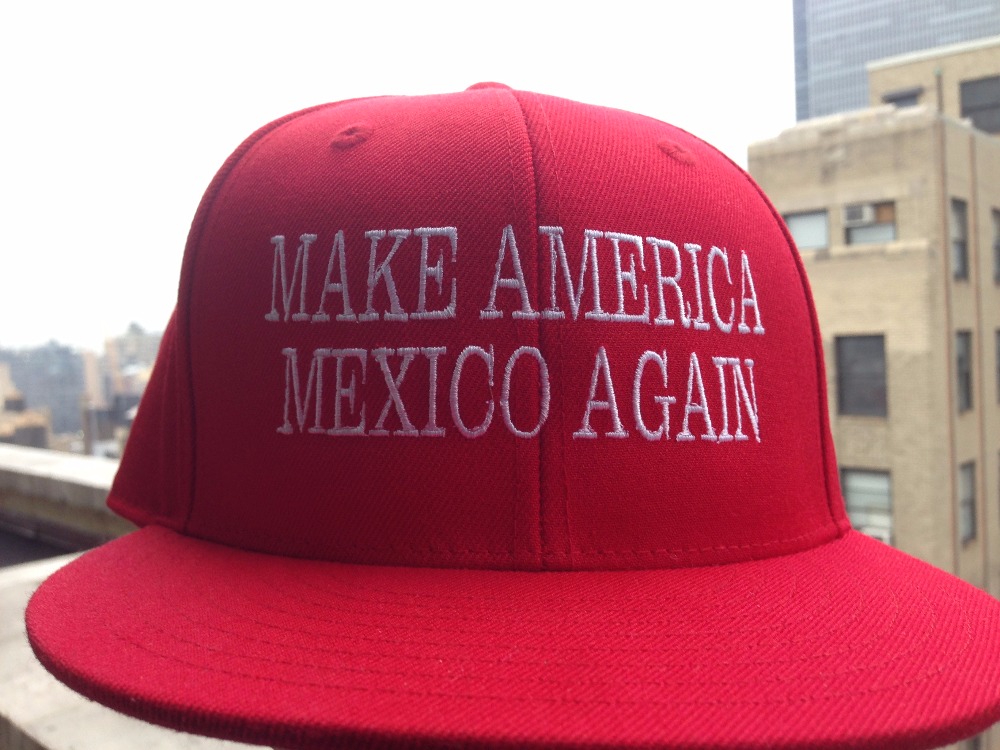 The GOP Presidential front-runner's red caps have been an eye-sore all around the country promoting his anti-immigrant rhetoric and serving as stark reminders of his abhorrent comments calling Mexicans rapists and thieves.  
All of the proceeds post-production and shipping of the cap will go to Mi Jente , a new political home for Latinx and Chicanx organizing, that is standing up against Trump and his hate filled agenda.
*Please note as this a crowdsourcing project, the production and shipping may take several weeks.
Organizer and beneficiary