For Our Angel Cindy Valentin
Dear Family and Friends,
March 26, 2016 will forever have a stain in our hearts as we lost my sister Cindy at 39 years old. Cindy unfortunately passed away from a Brain aneurysm.
On Thursday, March 24, Cindy called off of work (due to feeling tired) and spent her last day with her son Jacob. Jacob stayed home from camp that day, which he usually attends when on spring break. That evening when her husband Nelson got home from work; it was a normal day. Cindy made spaghetti and meatballs and as they
often do, they blew up the air matters and watched movies as a family in the living room. Unfourtunately later that evening, while Nelson and Cindy were going to bed, Cindy became unresponsive. My brother in-law Nelson did everything in his power to help my sister Cindy. He quickly called 911 while at the same time checking her breaths and starting CPR until EMS arrived. When EMS arrived they took over and continued CPR as she reamined unresponsive. Cindy went into cardiac arrest for about 15 minutes. Upon arrival to the hospital, EMS had resuscitated her and got a pulse. However the massive bleed in her brain (and had been in cardiac arrest for 15 mintues) caused her to pass away about 36 hours later.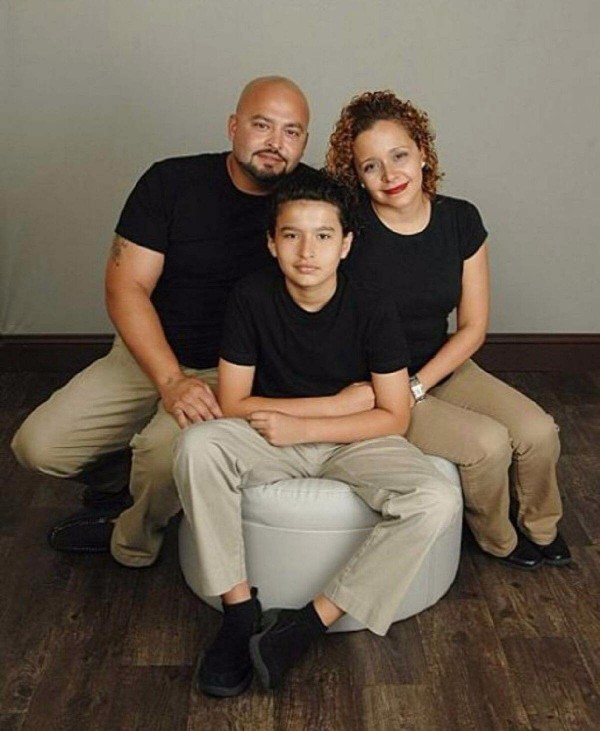 Cindy is survived by her 12 year old son Jacob, her husband Nelson, her father Luis aka Alex, her mother Blanca, step mother Carmen, her siblings, Christian, Doreen, Cristina and myself Alexcito along with many more family. Cindy leaves behind an enormous amount of family and friends. Who all showed major support to Nelson and Jacob at a time of tragedy. 
Cindy was filled with life !! Always on the go; out and about. Cindy spent her weekends with Nelson and Jacob seeing different parts of Florida or staying locally but involved with many different activities. You better send Cindy two weeks notice if you wanted to hang out on the weekends, because, most likely she already had something planned. Cindy had a loud laugh and clap that we all distinguishly remember. Always joking as she had a HUGE sense of humor. Always laughing, dancing and enjoying life. She had a huge heart. Gone way to young, and although we're broken, we know that this was God's doing and he has a plan. So we walk in faith and pray for strength and healing through this troubled time. We fill our hearts with gratitude of the time spent with Cindy.
We will appreciate any donations, that will go towards laying her to rest, and any additional funds will be placed in an account for her son Jacob.
Please pray for my family, but especially for her son Jacob who may not fully understand his emotions of losing his mother. Also for my brother in-law, her husband Nelson who went through an unforgetting traumatic event leading up to her passing.
Thank you all in advance.
God Bless.

Organizer
alex carranza
Organizer
Orlando, FL