Sarah was badly injured in a major snowmobile accident on 2/17/19.
Her snowmobile hit a tree and she had to be taken to hospital by life flight.
Her medical expenses are enormous. (she had no insurance).
Sarah touched so many peoples lives I am reaching out to everyone in this time of need for her. (she will be mad at me for doing this, but true friends should be cherished and I would never forgive myself if I didn't try and help out.)
Sarah always has a smile on her face.  Even through these tough times.
She use to work for me at Paradise Grill/Mello's Bar in Maui. Every person she met became a fan of hers. She has a way of touching people's heart. 
Sarah is one of the sweetest persons I know.
She was a big part of Paradise Grill and its success.
If you ever came into Paradise Grill or (downstairs at Mello's Bar where she mostly worked), you know how special and sweet of a person she is.
She won't say how much her expenses are but I would guess well over $100,000.00.
So please join me in helping out Sarah in her expenses.
She has not asked for any help, but we all know, that's Sarah. :-).
So please donate if you can.  Every little bit helps and would be truly appreciated.
All my fellow "Da Gamers"  golfers please help Sarah out.
She use to take very good care of you after da game every Thursday and Saturday.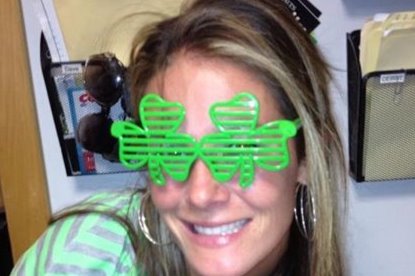 Sarah, Dave and Michelle
Jaime, Dave and Sarah.
We love you Sarah,
Aloha and Thanks,
Dave Mello