Wrestling with Conversion Disorder
"Sometimes the strongest people are the ones who love beyond all faults, cry behind closed doors and fight battles that nobody knows about." ~Unknown. 
Our son is fighting a battle with Conversion Disorder, and we just found out that our insurance will not cover the cost of his recovery program. We are creating this page in the hopes that we can find some level of help and assistance to give our child the best chance to combat this rare disorder.
Keaton is a 15 year old high school student.  He is kind, compassionate and dedicated to the things he loves such as his family, friends, those in need, and his favorite sport – wrestling.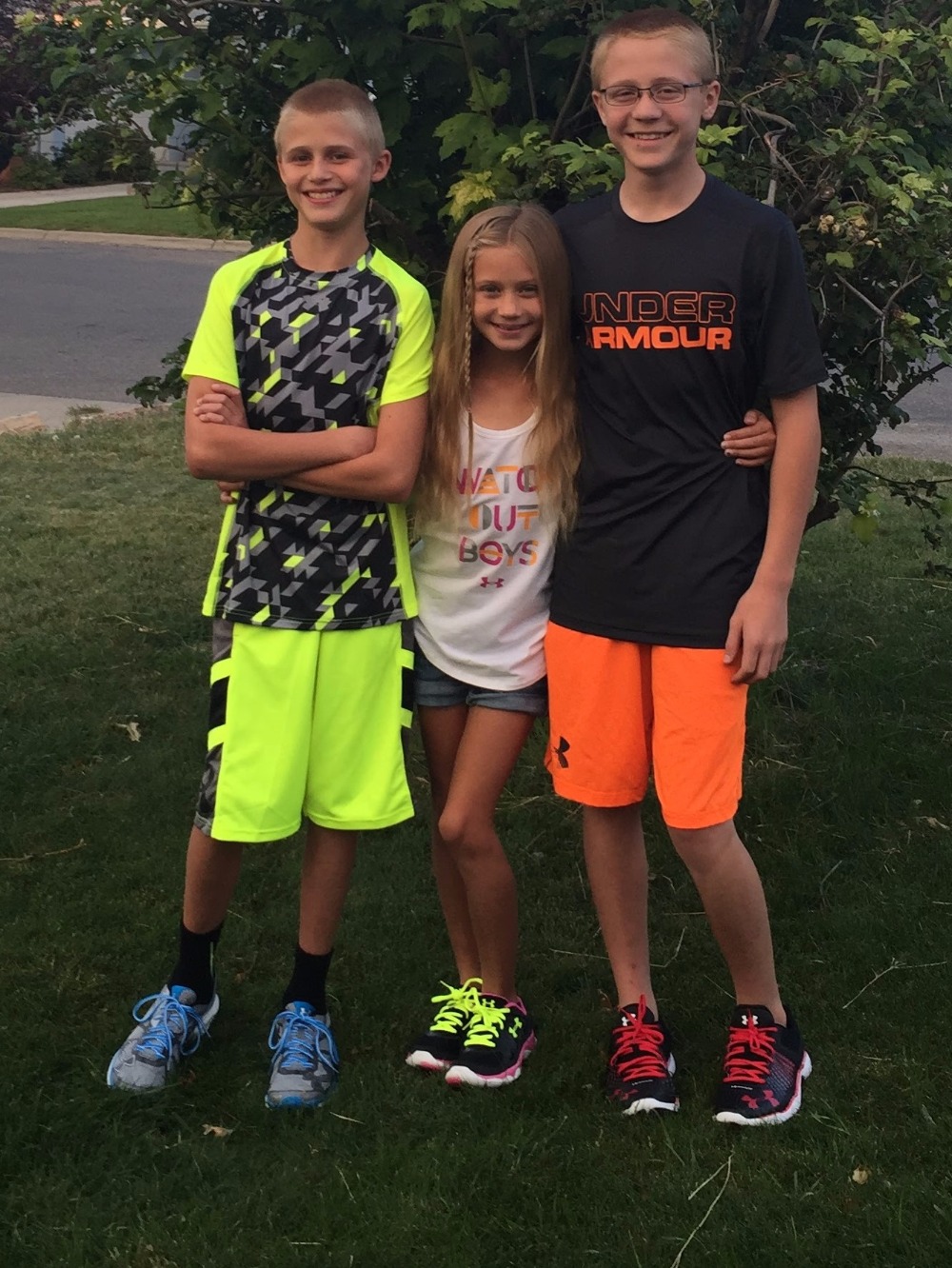 Keaton lives his life under the moto "sometimes I win, sometimes I learn".  After years of dedication to the sport of wrestling, he finally stood face to face with his first major high school wrestling tournament.  On December 17th, 2016, Keaton proudly walked away with his 3rd place plaque.  Unfortunately, he also walked away with a concussion and an unknown challenger that would follow him off the wrestling mat and become his greatest opponent to date.
It started with changes in his behavior, his decision making, and his maturity.  As we wondered what had gotten into our son, more visible occurrences started happening. 
One day, Keaton could not open his eyes.  Then another day, he could not talk.  These problems continued to become more complex and change from day to day, week to week.  Eventually he was unable to control his arms, legs, and in time his whole body. 
This lack of control switched into seizure activity.  He started falling down the stairs, or would collapse where he stood.  To anybody watching, it appeared as though he was having a seizure, but he was aware of everything happening around him – the comments, the panic, the uncertainty.
After speaking with multiple doctors, it has been decided that Keaton will go to the Mayo Clinic located in Rochester, MN.  There, he will be looked at for having a rare condition that affects 14-22 out of every 100,000 people.  They will complete the diagnosis and treat him for Conversion Disorder.
Keaton has shown a mental and physical toughness that is not found in many people.  He has faced this challenge head-on and continues to fight with it every day.  He tries to live his life as best he can, but an occurrence could happen at any moment.  At any given time he may lose the ability to see, hear, touch, speak, walk, move, or control his bodies' actions. This has made school difficult, interactions a challenge, and every day brings stress and concern where none should exist for a young man.
The Mayo Clinic has a program that has proven helpful for those diagnosed with Conversion Disorder.  However the program is expensive.
Our insurance is covering the early parts of his treatment, but today, we were told that they will not cover any part of the $42,000 treatment plan that the Mayo Clinic believes will give him the best chance at overcoming this disorder.
The donations provided will help our family in areas where insurance fails to provide any assistance. This includes; helping cover the cost of Keaton's recovery program, travel and lodging.
Keaton wants to return to school this upcoming year, attend classes, see his friends, be an active member within his peers, and not have to be afraid of falling out of his desk with 'seizure like activity', collapsing down the stairs, or being unable to control his body.  He wants to be engaged in the lives of his brother and sister without worry of having an occurrence.  He wants to return to his passion, and start wrestling again. 
Our family would like to thank you for any and all support.  If you have any questions, we understand this is a rare disorder, and are happy to provide any information we have and help others in any way possible.
People have asked about making a direct donation, if you would prefer to do so, feel free to send a private message on Facebook.
Conversion Disorder is not common; I have included some information below this post that may help understand it better, or even educate some that may struggle with some of the same symptoms.
·         What is Conversion Disorder?
Conversion Disorder is a rare disorder that affects 14-22 people out of every 100,000.  It features nervous system (neurological) symptoms that can't be explained by a neurological disease or other medical condition. However, the symptoms are real and cause significant distress or problems functioning.
ü  Typically this disorder affects movement or your senses, such as the ability to walk, swallow, see or hear.
ü  Symptoms can vary in severity and may come and go or be persistent.
ü  Functional neurologic disorders are related to how the brain functions, rather than damage to the brain's structure (such as from a stroke, multiple sclerosis, infection or injury).
ü  The cause of functional neurologic disorders is unknown. The condition may be triggered by a neurological disorder or by a reaction to stress or psychological or physical trauma, but that's not always the case.
ü  Early diagnosis and treatment, especially education about the condition, can help with recovery. 
·         Symptoms of conversion disorder include the loss of one or more bodily functions, such as:
ü  Blindness
ü  Inability to speak
ü  Paralysis
Possible treatments include: Physical Therapy, Speech Therapy, Stress reduction or distraction techniques and cognitive behavioral therapy.  Unfortunately, there are no specific pharmacologic therapies available for conversion disorder.

Organizer and beneficiary