Rebuild the Pirate Ship Playground
On Mother's Day morning in 2015 our beloved Pirate Ship Carrabella playground was destroyed by fire. It was a favorite place to play for many of our local children, a popular site for pirate themed birthday parties and a very popular place to visit for both children and adults from all over the country. The ship was also the stage and often the inspiration for performances at our fall Lantern Fest. Many people have expressed a desire to help the Carrabelle Lighthouse Association to rebuild the Carrabella. We have set up a savings account at our local bank with an initial deposit of $250 in donations we have already received. All donations received will go into that account and be used only for restoration of the playground. Thank you for helping us to bring back our beloved pirate ship playground.
Carrabelle Lighthouse Association is a 501c3 non-profit corporation.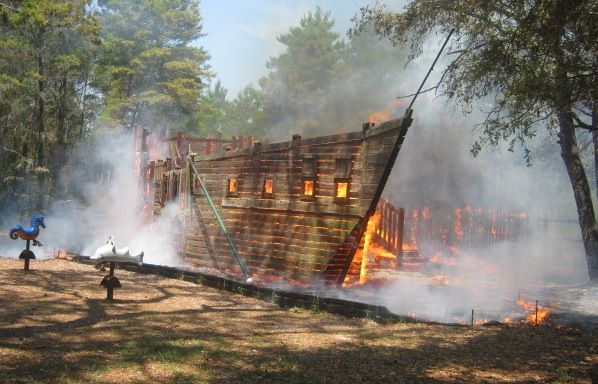 Organizer