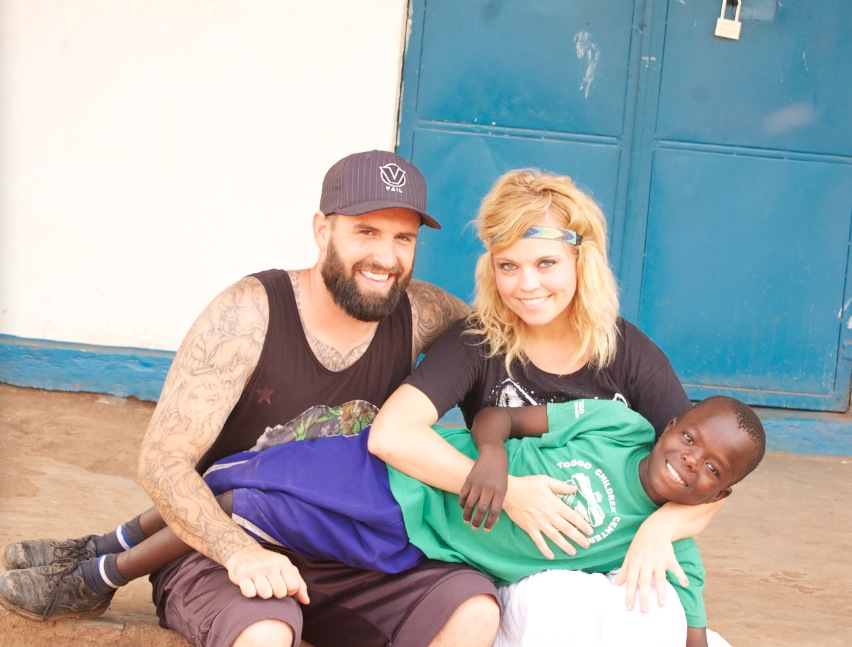 If you needed to raise thousands and thousands of dollars what would you do? Our updates have been a long time coming, and here's where we are.

History: We began going to Uganda in 2008, one of the very fist pictures I took was of this little boy. I used his picture in an article for a magazine company I worked for, and thought I'm not going to use his picture without at least sponsoring him to go to school. So William Serwanga became one of the 3 kids we sponsor. Over the years we grew closer and closer to him and learned that he was abandoned as a small child and his Grandma cared for him.

The moment: In the summer of 2011, William's grandmother fell ill, and we tried to see about his other family taking him. With no luck and some shocking responses, we felt God ask, why not you? On August 15th, Ben Smith, Pastor Steve, Pastor Russ, and I visited William's Grandmother and got full consent to adopt.

The journey begins:
Contacted our lawyer in Uganda.
Contacted a probation officer.
Probation officer is corrupt.
We do not comply with the officer aka pay them off.
Probation officer is removed
Attorney finds Williams family members and does interviews
William' birth family notified
New probation officer takes over
We get interviewed a lot
Home study done in Uganda
Finally receive care order awarding us Foster Care of William.
William begin's calling himself William Smiff
We are told William will be home within months
Friends throw a shower, we paint his room and decorate, we go to get our son.
Our hearts are broken as more corruption takes place and we are unable to foster William from the states.

Over a year later
When we are in Uganda we are Mummy and Daddy Serwanga. We wait and our hopes go up and we don't give up.

Recent: We have now been told after waiting this past year, we are now able to go to the courts to receive full guardianship for William.
Guardianship=Bring him home for adoption. As we get closer and closer more things have come up.

Now: A new law has passed requiring a Primary Provider agency under the new UAA law to represent us and file all court proceedings. Luckily because of what has already been done this has potential to be speedy. They will accept our paperwork on all the Uganda side, but for William's US visa they require much. The speed required to complete this process is not the issue, but the thousands of dollars it will cost is.

The Problem: We are supposed to be in Uganda in one month, to be on mission and to be with our son. While there, we can work on the Uganda side. This will cost about $3,000.00 dollars. Meanwhile, the agency costs and upcoming travel to actually bring William home (if not possible in January) will be upwards of $12,000.00. This will be required based on the new UAA law and using the agency to take over our case.

I am honestly at a loss. What do we do? This process has been so long with so much hope and devastation. It's so hard to continue to ask people to walk with us, but if it meant William coming home ,I'd give everything I have, including my dignity and pride.


Organizer
Courtney Smith
Organizer
Roseville, CA