Story of inspiring students of Mandari Panga
* EN ESPAÑOL DESPUÉS DEL TEXTO EN INGLÉS * 
* ENGLISH: 
My name is Angéline Cousineau. Since April 2018, I have been working with an ecotourism project that supports a Kichwa community in the Amazon rainforest, in Ecuador. With Fredy and Katty, the amazing entrepreneurs of this sustainable project, and with my colleague Lorena, we decided to take action. Today we invite you on a ride deep into the Amazon jungle to help us make a difference… 
Planet Earth is beautiful. I wish that YOU, yes, YOU reading this right now, get to discover one of those untouched, remote places that leave you speechless by their beauty. It really hits you when you visit one of those places for the first time, and even more if you were born in the city or in the surroundings of it. If you already got the chance to visit one of those places, I am sure you value it for its purity and rareness. 
Mandari Panga is one of those places. Its name comes from the community name living on that land. 150 people including around 45 children are living there. As a result of their location deep in the Amazon rainforest, access to education is hard. Very little teachers accept to travel to the community land to teach the children, and the families incomes are too low to ensure good conditions of learning. The closest public school is located 2 hours walking. 
We strongly believe the change for a better future is in education. So we took our rain jacket, rubber boots, and camera, and hit the road (the river in that case) to Mandari Panga. We had one objective: to meet the children, to get to know them and their conditions. 
There was no doubt. Their resources were too low compared to their huge desire of learning, discovering and sharing. Every child deserves a decent education. We realized we had to do something to grant them a better future. We decided to launch a crowdfunding, which funds will directly benefit the children through specific actions: 
- $2500 USD will be used for the scholarship of a member of the community who is willing to become a teacher for the children but has no resource to pay it himself.   
- A day nursery will be built for the children between the age of 3 and 6.
- An educative house will be created to receive the generous donation of hundreds of books by the Alessandro Volta bilingual school of Quito, as well as a donation of a computer and an overhead projector from a visitor. 
- The community center will also accommodate two more houses with the essentials items to live: one for the teachers and one for the future volunteers. All the constructions will be realized by the members of the community. 
- The rest of the donations will allow us to invest in school materials, items to restore the water filter and even some wholefoods easy to implement for the daily nutrition of the children at school. 
We have hope, convictions and a huge want to help, but we can't make it alone. We need your support. Whether you do a huge donation, a 5 dollars one or even just spread this message around you, do it. It will make a change for these children and for the Amazon rainforest. 
The world becomes every day more aware that the rainforest is endangered, no need to repeat that. We are also conscious that without any protective action, there will be no change. Instead, things would get worse. Every human who has the power to be part of this change should go for it, and this even if the action is very small. I will repeat a very famous quote here, I hope it will make sense to you in this context: 
"Each one of us can make a difference. Together we make a change." - Barbara Mikulski
Please don't underestimate your power. You are ready to have this GREAT impact on the world you always wanted to have, without really knowing how to. NOW is your time. This cause is your cause. Let's make a change for these children TOGETHER, and prove the all world that people are willing to make this world better. 
Thank you. 
* ESPAÑOL: 
Mi nombre es Angéline Cousineau. Desde abril 2018, he estado trabajando en un proyecto de turismo sostenible que apoya a una comunidad Kichwa en la selva amazónica, en Ecuador. Con Fredy y Katty, los increíbles empresarios de este proyecto, y con mi compañera Lorena, decidimos pasar a la acción. Hoy te invitamos a dar un paseo por la Amazonía para ayudarnos a hacer una diferencia ...
Pachamama (* la Tierra) es hermosa. Te deseo a ti, sí, a TI que está leyendo esto ahora mismo, que puedas descubrir uno de esos lugares remotos e intactos que te dejan sin palabras por su belleza. Realmente te mueve cuando visitas uno de esos lugares por primera vez, y más aún si naciste en una ciudad o en sus alrededores. Si ya tuviste la oportunidad de visitar uno de esos lugares, estoy segura de que lo valoras por su pureza y rareza.
Mandari Panga es uno de esos lugares. Su nombre proviene del nombre de la comunidad que vive en esta tierra. 150 personas, incluyendo alrededor de 45 niños, viven allí. Como resultado de su ubicación lejos en la selva amazónica, el acceso a la educación es difícil. Muy pocos profesores aceptan viajar hasta la comunidad para enseñar a los niños, y los ingresos de las familias son demasiado bajos para garantizar buenas condiciones de aprendizaje. La escuela pública más cercana se encuentra a 2 horas caminando.
Creemos firmemente que el cambio para un mejor futuro está en la educación. Así que agarramos el impermeable, las botas de goma y la cámara, y salimos a Mandari Panga. Teníamos un objetivo: conocer a los niños y sus condiciones.
No quedaba más duda. Sus recursos eran demasiado bajos en comparación con su enorme deseo de aprender, descubrir y compartir. Todos los niños merecen una educación decente. Nos dimos cuenta de que teníamos que hacer algo para otorgarles un mejor futuro. Decidimos lanzar una colecta de fondos. Los fondos beneficiarán directamente a los niños a través de acciones específicas:
- Se utilizarán $ 2500 USD para la beca de un miembro de la comunidad que está dispuesto a estudiar y convertirse en profesor para los niños, pero que no tiene recursos para pagar los estudios él mismo.
- Se construirá una guardería para los niños de 3 a 6 años.
- Se creará una casa educativa para recibir la generosa donación de cientos de libros de la escuela bilingüe Alessandro Volta de Quito, así como la donación de una computadora y un retroproyector de un visitante.
- El centro comunitario también acomodará dos casas más con los elementos esenciales para vivir: uno para los maestros y otro para los futuros voluntarios. Todas las construcciones serán realizadas por los miembros de la comunidad.
- El resto de las donaciones nos permitirá invertir en materiales escolares, artículos para restaurar el filtro de agua e incluso algunos alimentos básicos fáciles de implementar para la nutrición diaria de los niños en la escuela.
Tenemos esperanza, convicciones y muchas ganas de ayudar, pero no podemos hacerlo solos. Necesitamos tu apoyo. Ya sea que hagas una gran donación, una de 5 dólares o simplemente compartas este mensaje a tu alrededor, hazlo. Hará un cambio para estos niños y para la selva amazónica.
El mundo se vuelve cada vez más consciente de que la selva está en peligro, no hay necesidad de repetir eso. También somos conscientes de que sin ninguna acción protectora, no habrá cambio. Al contrario, las cosas empeorarían. Todo ser humano que tenga el poder de ser parte de este cambio debe hacerlo, y esto incluso si la acción es muy pequeña. Repetiré una cita muy famosa aquí, espero que tenga sentido para ti en este contexto:
"Cada uno de nosotros puede hacer una diferencia. Juntos hacemos cambios." - Barbara Mikulski
Por favor, no subestimes tu poder. Estás listo para tener este GRAN impacto en el mundo que siempre quisiste tener, sin saber realmente cómo hacerlo. AHORA es tu momento. Esta causa es tu causa. Hagamos un cambio para estos niños JUNTOS, y demostremos a todo el mundo que las personas están dispuestas a hacer este mundo mejor.
Muchas gracias.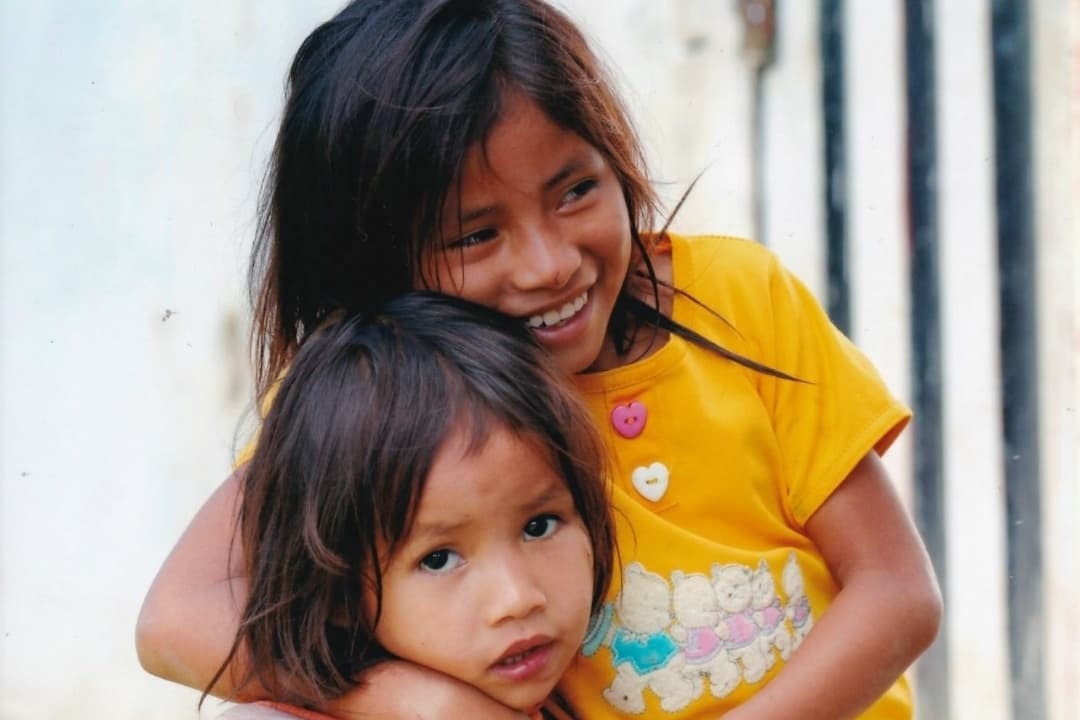 Organizer
Angéline Csn 
Organizer
Couëron (Loire-Atlantique), France
#1 fundraising platform

People have raised more money on GoFundMe than anywhere else. Learn more

GoFundMe Guarantee

In the rare case that something isn't right, we will refund your donation. Learn more

Expert advice, 24/7

Contact us with your questions and we'll answer, day or night. Learn more