Victims of the Fuego Volcano
We are devastated by the news of the eruption of the Fuego Volcano in Guatemala this past Sunday. As many of you may know our owner, Victor Lemus and his family, as well as our General Manager, Mario Aguilar, and many colleagues are proud to call Guatemala their home country.
Please help us in raising money to send to the families devastated by this disaster. Many people have been forced to evacuate their homes and have lost all personal belongings. If you would like to donate please follow the link to our GoFundMe page. Our goal is to raise $15,000.00 for those affected by June 22. The total dollar amount raised will be matched by Lemus Construction.
Our thoughts and prayers are with our brothers and sisters in Guatemala.
After heard about the devastating news of hundreds of families affected by this tragedy, many of them still housed in educational centers: overcrowded, without privacy, and lacking basic needs… lacking minimum conditions of human dignity.
We decided to start a donation campaign. Getting as result a generous response including diapers, powdered milk, toys, blankets, first aid supplies, clothing, shoes, hygienic products, etc.  Donations came from customers and friends.
Lemus Construction team donated time and funds to provide for all the shipping. The first shipment was sent on June 10 and the following one on July 14.  Besides providing for the shipping and delivery of the boxes to the families… with your support Lemus Construction was able to go beyond that.
Lemus Construction created a GoFundme where they asked family, clients, suppliers, subcontractors and friends to support this cause - pledging to match the amount raised.  They responded quickly and exceedingly generously.
Donations were received in the amount of $15,995.00. Since Lemus matched that amount, the total amount collected was an amazing $31,990.00
How will this money be used?
Looking for the best option for making a real difference with the donated money, Lemus construction heard about a Foundation called Adentro in Guatemala, created by Ricardo Arjona, a  Guatemalan singer-songwriter. Adentro had created an aid plan for to support sheltered families. With this project, Ricardo Arjona hoped that it would become an initiative through which individuals and businesses will adopt and help reestablish many more families affected by the disaster of the Fuego Volcano. Upon hearing about this, Lemus Construction decided to support the construction of two more houses for families affected by the disaster. They will each have a house with a living room, dining room, and two bedrooms. The property is in a community with immediate access to schools and potential employers.
By your great generosity we've been able to bring some joy- showering some of those affected by this catastrophe with basic necessities and even a new home for some.
Thank you so much!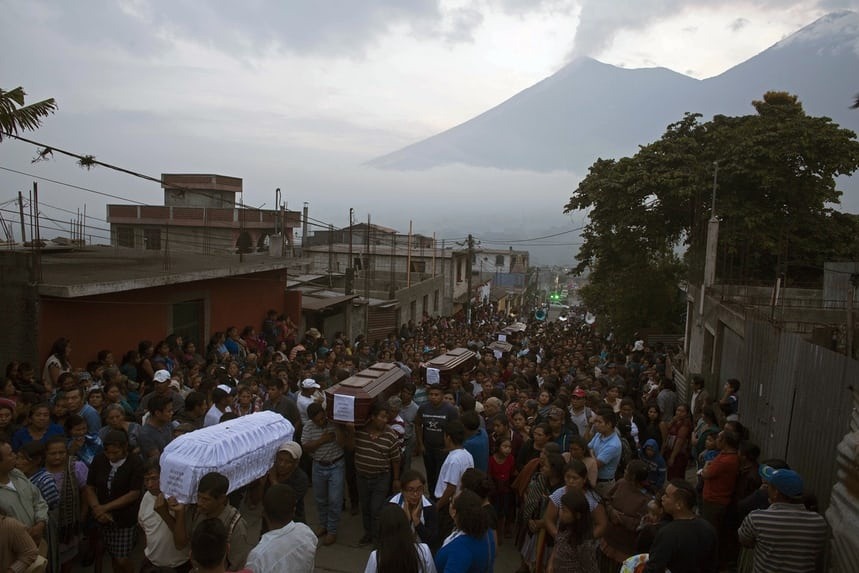 Modern Recycling Services
Organizer
Lemus Construction
Organizer
Warminster Township, PA