Help Rebuild Troop 268's Cabin!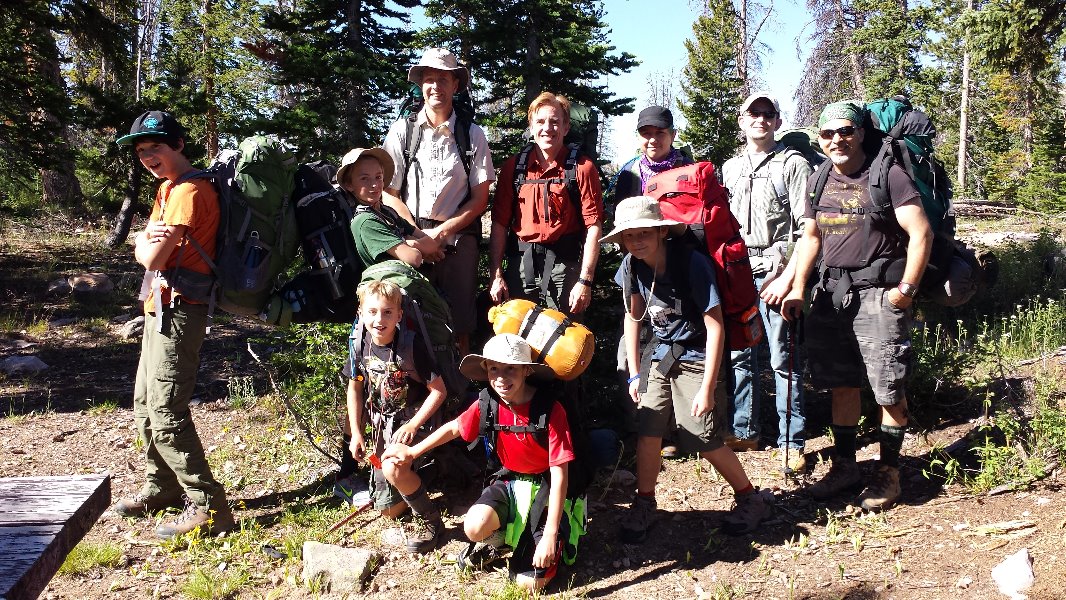 We are Boy Scout Troop 268 of Salt Lake City, Utah, and are raising money to remodel our cabin.

**Please make sure you read to the very end, as a former Eagle Scout, who used this cabin with his troop when he was a boy, is matching donations!**
Troop 268 is chartered through Cottonwood Presbyterian Church in Murray, Utah.  We also have a relationship with St Thomas More Catholic Church in Cottonwood Heights, Utah.  The troop has been in existence for over 50 years, and currently has around 20 scouts.  We are a very active troop, and plan campouts 11 months per year, including summer camp, biking, climbing, and exploring all Utah has to offer.
See a slideshow of past troop outings on our Facebook page: 
facebook.com/Troop268/?ref=bookmarks
Back in the late 1950s, Cottonwood Presbyterian Church (CPC) built a cabin on the land behind the church for the use of the scout troop that was then based there.  After several decades, that troop disbanded.  In the late 90s, Troop 268 transferred to CPC and since then has been meeting there twice a month.  We currently use the cabin for storing our gear (tents, canoes, cooking supplies, etc.) and for meetings when the weather cooperates.  We also have a flagpole, firepit, vegetable garden and small orchard next to the cabin.
Unfortunately, after all these years, the cabin has deteriorated to the point where repairs are needed or it will need to be torn down.  For historic as well as aesthetic reasons, the church congregation wishes to keep the cabin and restore it.  We have volunteered to spearhead the fundraising and construction work as we are the users of the cabin and stand to gain the most by it's revival.
Specifically, the cabin needs a new roof, major wall repairs, and to be brought up to local safety code.
The roof is the first priority, as there are dozens of places where the cedar shakes have broken or shrunk so daylight can be seen through the roof.  Once that is complete, hopefully later this summer, we will work on the walls that have rotted away.  Originally, the walls were built on top of the concrete floor, resulting in water and insect damage.  Our plan is to build a short cement block wall on the floor that the new wall will rest on top of.  At this time, we will also add an extra door so the cabin has two escape points in case of fire.
If we are able to raise enough funds, we plan to fully rewire and insulate the cabin so we can use it for troop meetings year around.
As you can guess, construction season is not year around here in Utah, so we hope to raise the funds we need by mid-June so the work can be completed before the snow flies.
All funds donated for the cabin will go directly to Cottonwood Presbyterian Church for accounting and disbursement.  Any excess money will be used by the church for their mission work.
We thank you for your generosity in helping us rebuild our cabin so it will last decades more and help generations of Boy Scouts become
great
young men.  The cabin is a wonderful asset for both the church and the troop, and with your help, will continue to be for years to come.
Please help us rebuild the cabin by contributing to a future home for Troop 268!

**A former Eagle Scout, who has requested to remain anonymous, has generously offered to contribute the first $500, and then to match "dollar-for-dollar" the next $4500!  Double your donation by giving
now!**
If you would rather give the old-fashioned way, please send a check to the address below with "Scout Cabin" on the memo line.
Cottonwood Presbyterian Church
1580 East Vine Street
Salt Lake City, UT  84121
Organizer and beneficiary
Doug Lervik 
Organizer
Salt Lake City, UT