School to School
€1,605
of €4,300 goal
Raised by
24
people in 3 months
Saint Bernadette School project 


Today, we are launching a fundraising with the "School to School" project, a project that aims to help a school in Arusha, Tanzania. Funds have ran out and the building is half way. It needs a finished roof, glass for the windows and the interior finish of the classrooms. The current state of the building dates from 2017 and nature is taking over very quickly. The old school will be converted into a kitchen and housing for teachers, staff and volunteers.
- "When I saw the situation and realised how much it meant to these children, I decided to help them. This is how the project "School to School" was born."
Location of the school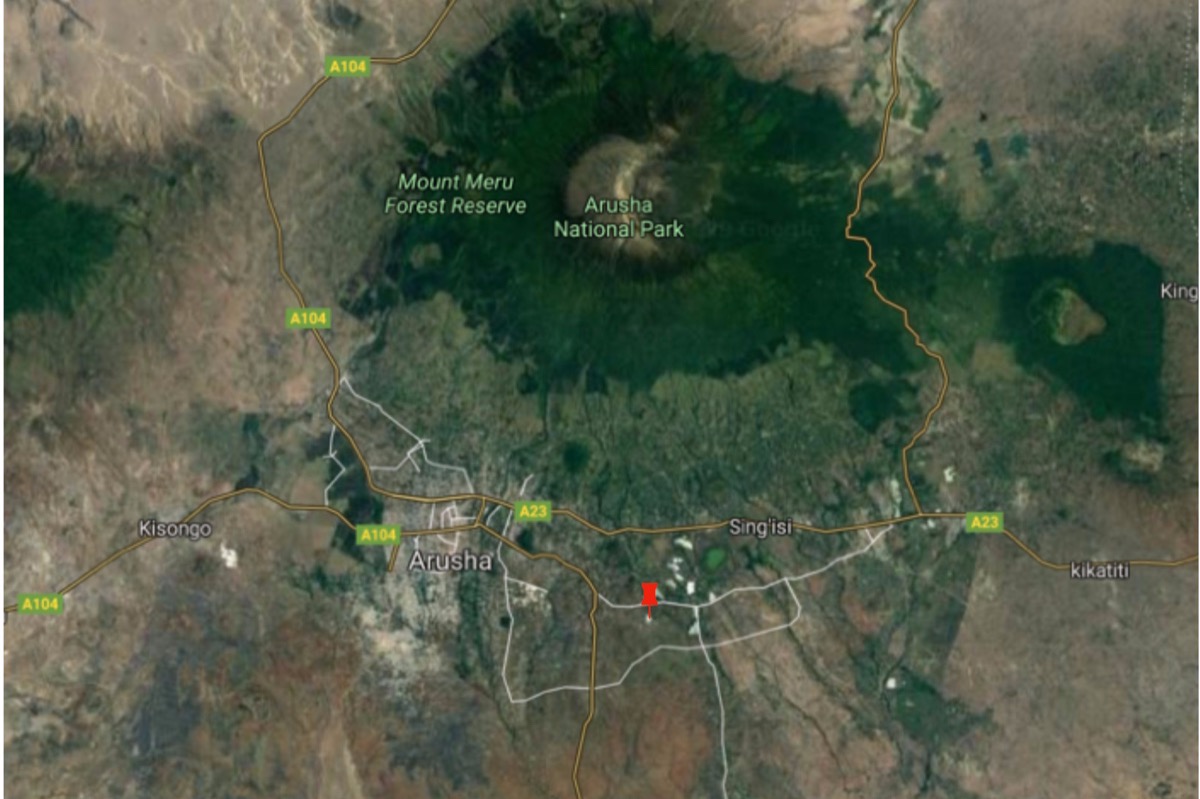 Sainte Bernadette School
is located in the heart of the Tanzanian savannah and welcomes 80 students. The community, whose founders, Joan Mafie and her daughter, are doing everything in their power to make this independent school an ideal place where children from the region are welcome. A bus takes three hours a day to allow them to go to school and return home safely.
When it comes to their academic education, they are surprisingly strong on languages. All classes are in English and they learn Swahili, a Bantu language spoken in Tanzania. The headmaster desires to incorporate French into the curriculum. To be able to achieve this,  he is permanently looking for volunteers from abroad, students who would like to give some of their time and teach a language. 
The school provides uniforms, introduces a healthy lifestyle and a sense of integrity and equality. The way the school is run is selfsustaining, it is like a "natural park". Teachers, volunteers and school staff play an important role, cook the school meals, they make their own bread, have their own animals and vegetable garden. Everyday the children spend time outside and are taught to take care of the land as well as themselves. This image of the community seems remarkable, it is not only a choice, but simply a necessity due to a lack of ressources to feed all the children.
Joan Mafie
, is the founder of the school created in 2006. She cares about the future and the well-being of her pupils and is our contact in Arusha. Twice a week she asks about the project and hopes that we will succeed.
We are:

Jo Bueters,
is a CEO and runs her own consultancy business in Paris, France.
- "I had not the faintest idea how I was going to make this happen, but I know that when you search in life, you will find. A trip to Tanzania in 2018 and meeting people there who invested time and money in education, was how I came across this project. I have used my photography skills to give you a good idea where your money is going, which I think is very important."
Marie Henttu
, is a Bachelor student at the Dublin Business School, specializing in event management.
- "The end of my studies is approaching, and I would like to take the opportunity to give a maximum of my time voluntarily. I have always been aware that we have to take time to help others. When Jo told me about her trip to Arusha, I chose not to miss this opportunity to change the world a bit and help. "
Emilie Henttu
, student at the National School of Architecture of Versailles, follows a dual master program in Ecological Urbanism.
- "I always find great motivation in volunteering for causes that matter to me. My studies have helped me develop an interest in projects that combine social aspects with architecture, so I decided to invest time in this project which considering its human scale gave me the confidence to believe in it. "
HELP US HELP THEM


We address ourselves to all of you, students, teachers, parents, friends and all those who would like to be part of this project, to help us with this fundraising and to make this project a reality for these children.

The success of this project will lead to an exchange, where students will have the opportunity to teach languages or will be able to participate in the construction site which is planned for the summer of 2019. The director is always looking for foreign volunteers who want to give their time and knowledge.



ALLOCATION OF DONATIONS


You can contact us for more details and follow us on Facebook https://www.facebook.com/School-to-School-Arsuha-2268896403325475/ 
or Instagram https://www.instagram.com/schooltoschool_arusha/ 
+ Read More