UTampa Hockey National Tournament
We are the
University of Tampa Spartans Ice Hockey
 team. Despite being founded just over six years ago, our team has soared. Last season we made our first appearance in the regional playoffs, though a heartbreaking 6-5 OT loss to our conference & cross-town rival, USF, ended our season. 
This year, we're even more solid. A strong freshman class coupled with exceptional returning talent positioned us as the
#2 ranked team
in the South Region of the American Collegiate Hockey Association (ACHA) DIII. Along with the high ranking came a bye through regional playoffs & straight into the
national tournament
. The tournament takes place in
Grand Rapids, Michigan March 8-12, '16.
As a team we value family first
, followed by education, and then hockey. Considering all of the time that hockey eats up on the weekends, and the effort the skaters put into practices & work-outs during the week, we're proud to say that our average team
GPA is above 3.1
& has been for 7 consecutive semesters. In Fall '15, we had
three skaters with a perfect 4.0
! Hockey is a burning passion for every player on our roster. Any one of us would give their left arm for a chance to play for a national championship.
The budget has been tight for our squad this year. Even with
every player paying close to $2,000
, a few generous donations from Student Government, & our coach doing an amazing job of stretching every penny, we're far from where we need to be in terms of paying for our trip to nationals.
We'll leave for nationals on March 6, & are estimating the trip to cost about $20,000. All money raised here will go towards
flights, hotels, and other miscellaneous travel expenses
that are needed to accommodate the team & coaching staff. Any money leftover will be put towards next year's budget. 
Donations small & large will help us chip away at the estimated cost. Please note that
donations made here are NOT tax-deductable
. If you'd like
to make a tax-deductable donation
, please e-mail head coach, Dr. Steve Kucera, @
[email redacted]
. 
In the event that we win all of the marbles, we'll dedicate our championship to you! 
Thank you in advance.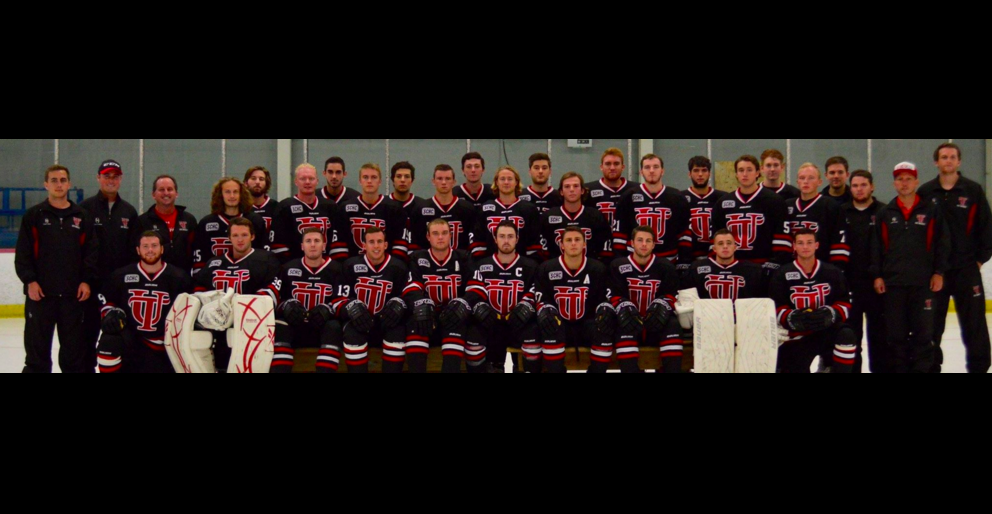 Team Photo
Organizer