WWII Vet/former fireman needs a bed
        My Grandfather needs an adjustable bed to enable him to sleep in bed again since it's most comfortable for him to sleep in an upright position and his feet elevated. 
      My Grandfather is a true hero. I can't understand, with all he's done in his life, how there isn't any funding to get him the equipment he needs to allow him a basic need like sleep. He enlisted himself in the Marines at age 17, specifically to fight for this country in WWII. He was on one of the first boats to arrive on Iwa Jima and was greeted by gunfire as they disembarked onto unknown foreign land, carrying combat gear that weighed more than he did.  He and other men like him, risked their lives for our freedom while sleeping in trenches among gunfire. He turned 18 years old while on the island and was fortunate enough to make it back home.
       When he returned, he became a fireman to help people.  He was injured on the job when a truck exploded as he was the nozzle man (stationed at the front of the hose) trying to put it out. Because the fire went into his gloves and mask, he received life threatening 3rd degree burns and was in the hospital for over a month of healing and receiving multiple grafting surgeries. 
       A father of 2 children, 4 grandchildren and 3 great-grandchildren, he has always sacrificed himself for is family and will help out anyone he knows.  He is exactly what we would all consider a hero on so many levels.  Now, at 89 years old, he can't afford the bed he needs to simply sleep and after all he's done for this country, there is no financial assistance available for him to get it.
     Anyone that knows my grandfather knows he is a proud man and doesn't ever ask for a handout. He's never received assistance until he retired and couldn't work anymore, well into his 80's! He is an honest person, never looking for something for nothing and even when he should have sued for his medical expenses when he was burned as a fireman, he didn't. The truck that exploded, injuring him, was a result of the company's negligence and he could no longer work as a firefighter as a result of his injuries.  All that upset him about the entire ordeal was that the company never inquired as to how he was doing when he was in the hospital. 
     Now, I'm looking for donations for an adjustable bed to sleep in because he, and other men like him, have been cast away by the very society that they fought with their lives to allow us the freedom that we have today.  He and my grandmother have been married 68 years & have never slept apart, ☺️ so unfortunately, a medical bed is not big enough. Although, his Medicare doesn't cover it anyway...
      Whether you agree with war or not, you cannot deny the sacrifice they all made for us. These same men receive little assistance aside from the Veteran's Hospital for medical care and even there they don't get the best there is. After all my grandfather did for this country, he receives almost no additional benefits for his service and not nearly enough recognition. 
       If you feel that someone who has done so much and has been through so much deserves a decent nights sleep, please donate. Every little bit counts. If you  can  skip a night out to dinner or have one less drink next time your out or even one less coffee this week to take that money and instead donate it toward a bed he can sleep in, it would be tremendously appreciated.  Words cannot begin to describe how thankful my family is to anyone who finds it in their heart to donate.  Thank you for taking the time to read this.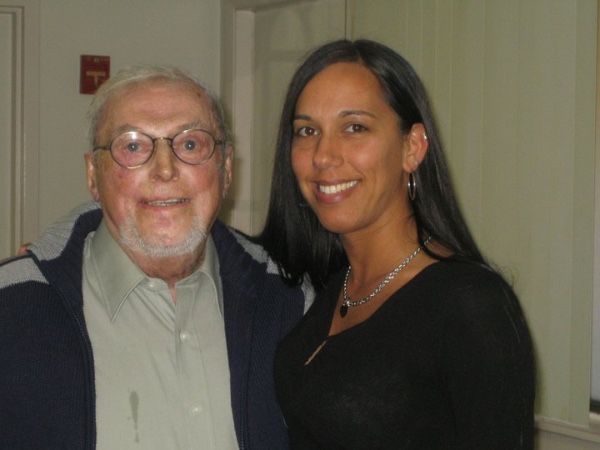 Organizer
#1 fundraising platform

More people start fundraisers on GoFundMe than on any other platform. Learn more

GoFundMe Guarantee

In the rare case something isn't right, we will work with you to determine if misuse occurred. Learn more

Expert advice, 24/7

Contact us with your questions and we'll answer, day or night. Learn more