Trent Pray's Cancer Treatment Fund
For those of you who already know Trent Pray, you know that he is one of the kindest people you will ever meet, and that he is also intelligent, funny, positive, caring, and above all, courageous.
In 2005, at age 15, Trent was diagnosed with an Astrocytoma brain tumor. Due to the location of the tumor and it's proximity to the spinal cord, the tumor was inoperable. Trent underwent radiation treatment and took chemo pills, since chemo has not been proven to break the blood brain barrier of brain and spinal tumors. While receiving treatment, Trent completed his last two years of high school with a home hospital tutor. Against all odds he was able to beat the cancer and was able to attend his graduation ceremony with his classmates. As a result of the Astrocytoma, Trent suffers from permanent double-vision and partial hearing loss.
A year and a half ago Trent took a huge leap of faith and moved to Prague in the Czech Republic to teach English as a second language. Around the same time, he began to experience a lot of hip pain. This was difficult for him because he has always loved to run and to exercise, and it was getting in the way of being able to get out and explore this new city he was living in. He began to see a chiropractor and a doctor in Prague, receiving treatment for what they thought was a pinched nerve. Over a year went by and the problem worsened to the point where Trent could barely walk without suffering from extreme pain. It got to the point where he couldn't sleep for more than 2 hours at night, and he was no longer able to sit down. He ended up going to the hospital to get an MRI of his back, as X-rays were not showing anything out of the normal; the MRI results came back showing multiple tumors in his lower spine.
Due to the location of the tumors, and their size, it was decided that they needed to be removed immediately to prevent them from causing serious damage, even though it was not guaranteed that the surgery itself wouldn't cause permanent damage to his spinal cord. On December 14th, Trent underwent surgery and the surgeon was only able to remove a section of the largest tumor, and was unable to reach the other 7 smaller tumors in his spine. He was sent home a few days before Christmas, and had to go back to the hospital via ambulance on Christmas Day because he was in extreme pain.
The biopsy results on the tumors came back inconclusive, which is commonly the case with brain and spinal tumors. On January 26th Trent will undergo a Positron Emission Tomography scan (PET scan) to determine whether or not the tumors will respond to radiation.
Trent has not been able to sit without pain, and has just started to be able to walk around for short periods without pain. As a result, Trent has been unable to work. Several of Trent's amazing friends here in America, as well as in the Czech Republic, have asked how they can help. Trent's Mom and I decided to create this GoFund me page to raise money to support Trent Pray during his medical treatment. The funds raised will immediately be used to cover Trent's flight home to America, where he will receive his medical treatment. Donations will also be used to cover medical bills, cost of living, and health insurance.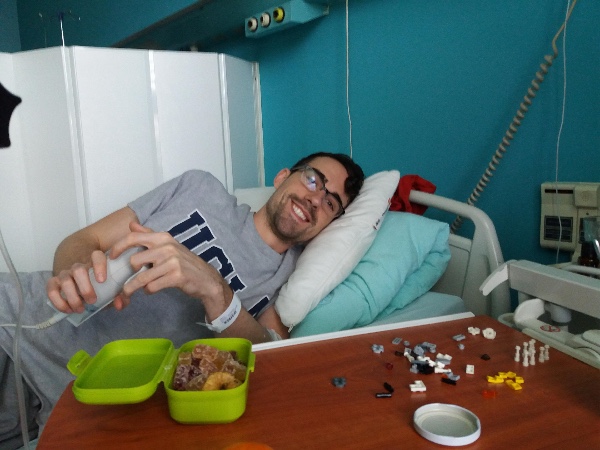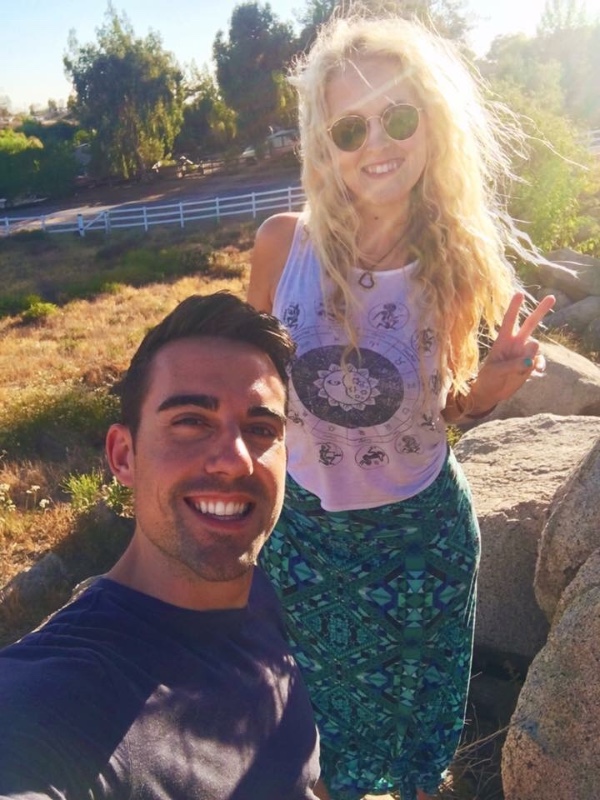 Organizer and beneficiary