My Wife's Dental Nightmare
    Ever since my wife can remember, she's always had to go to the dentist more than others have. In her family genetically there are autoimmune diseases, which have been linked to weakened teeth. Her mother and grandmother both have had dental problems throughout their lives as well. Christy's mother suffers from Multiple Sclerosis, her brother from Rhumatiod Arthritis and grandmother from Lupus and Osteoporosis. So far in life Christy has been able to prevent contracting anything herself, until now.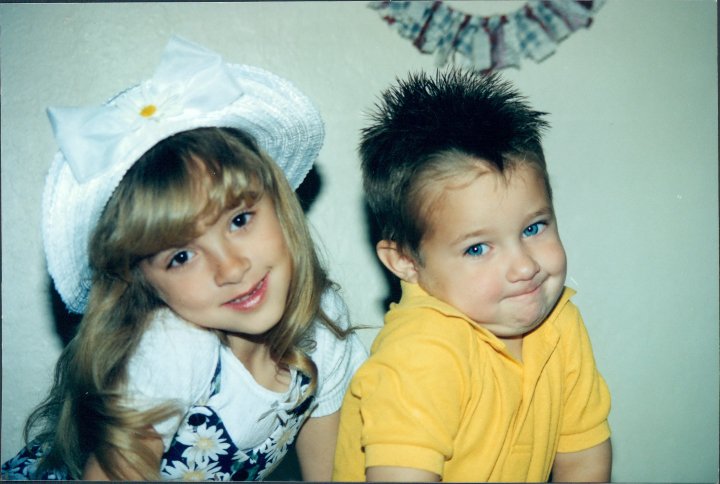 Over the years dentists would do fillings and some root canals but her teeth just weren't strong enough to hold the work. When she was 18 her parents took her to Mexico to receive dental treatments since it was much more affordable than the US. Little did my wife know that 5 years later her dental health would begin to head towards the end. Root canals became infected at the roots causing her extreme pain in all of her teeth and head. Dentists have tried to redo the root canals for them only to fail and lead to extractions. Some of these root canals had metal wires (silver points) in the fillings that brittled down and leaked. We have already spent thousands of dollars trying to save her teeth and redo what's already been done.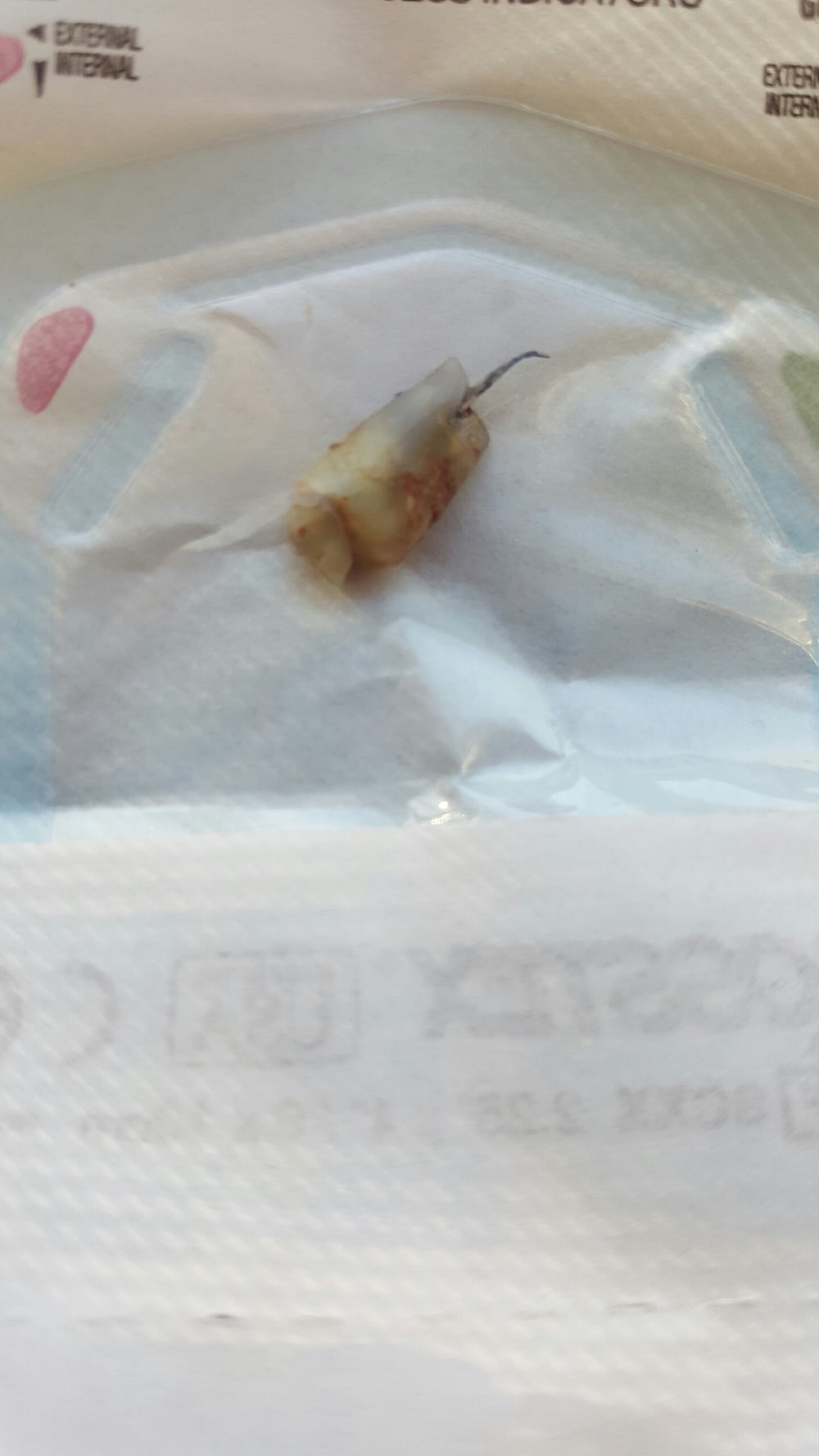 This is a tooth that was being used with a bridge. You can see the metal wire and how the tooth is darkened from the metal wearing down into dust. This extraction alone took over an hour to fully remove the metal pieces from her jaw.
    In recent times she has had to have both bridges on the bottom removed. She's limited to what she can and cannot eat. A front tooth that has been redone three times has bothered her for over 4 years now. An appointment with an oral surgeon two weeks ago led to finding out that the tooth next to it was the one that really needed to be redone. It was never caught by any of the dentists she's had treatment from. This means that there has been bacteria sitting in her tooth and jaw for
years
! The infection has spread into her jawbone, which makes sense as to why antibiotics have not ever fully been able to kill off the infections she's had.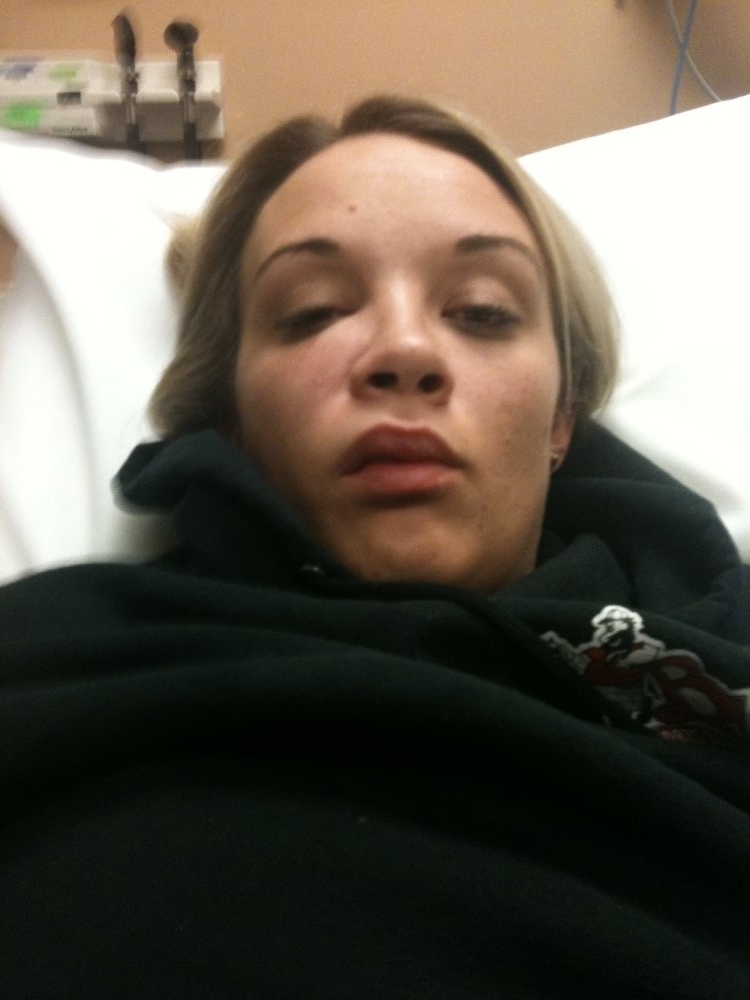 Above is a photo of her at the ER just one of the many times with a tooth that became infected at the root.
     Christy has been feeling sick, weak and tired for months. She's been to the emergency room several times because of unbearable pain circulating throughout her body. Headaches and tooth pain are a frequent occurance for her and it affects daily activities. She was referred to a neurologist for further testing and has been diagnosed with
fibromyalgia
. This is something that can be triggered by bacteria and infections staying in the body for too long. She also had a brain MRI last week and we are awaiting the results.
    All of this stress and sickness has been causing my wife to have panic attacks and sleepless nights. She is so upset that she hardly has it in her anymore to take the kids to the park or even just on a walk. I have done everything I can to try and help her, only to see it get worse.  All of this has taken an emotional toll on me as well, even our children. At the age of 28 it is devestating for her to be going through all of this.
   Christy has made the
brave
decision to extract all of her teeth and go into full dentures temporarily so that all of this infection and failing dental work can get out of her body... so that she can be healthy again. She is tired of the drilling, pain, appointments and meds. All of it has never given positive lasting results her entire life. We will save up the next year or two so that she can get implanted bridges once her mouth has healed. Implants are outrageously priced, it will take that long to save up for them... maybe even longer.
Daisy knows when her mama isn't feeling good and loves to just cuddle with her.
     It took her going to 6 different dentists to finally have one of them look at her x-rays and say that he understands and thinks that it's in her best interest to stop fighting a losing battle. All of the other dentists seemed to only see dollar signs and not take my wife's health into consideration and the fact that we have already been trying for years now to fix them.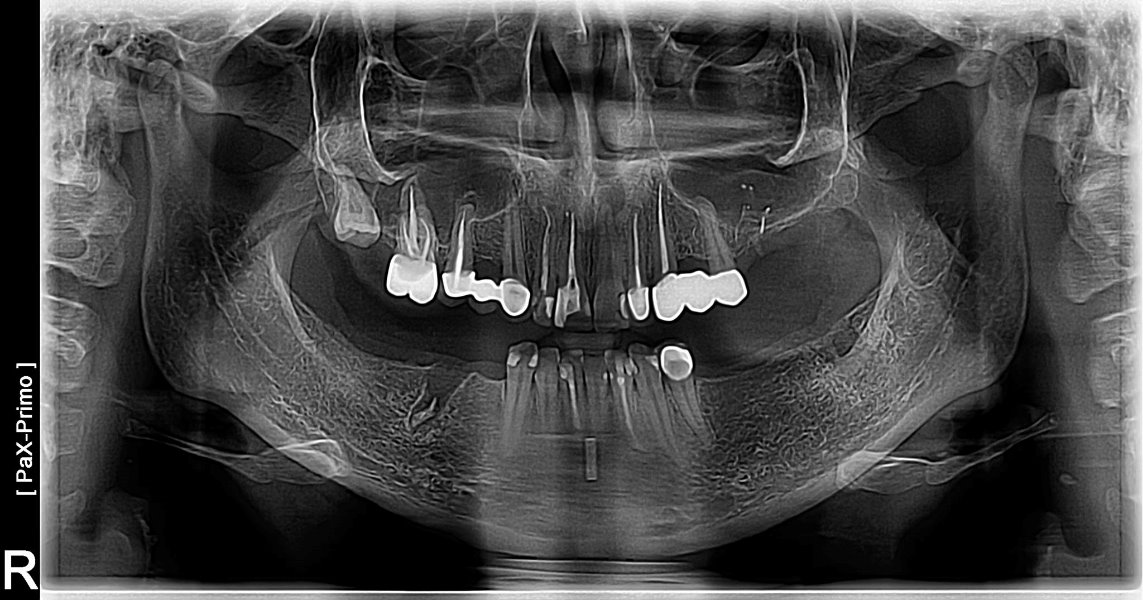 Current panoramic x-ray done a few weeks after extraction. As you can see, my wife should have some sort of membership card to an exclusive patient club.
     Dental infections are very serious and something that when not treated properly can spread to the brain and heart. She needs to have this surgery
immediately
. The oral surgery will be $6,500 and dentures $3,500... neither will do payments. The roots of her teeth are so close to her nasal canals that she needs specialty surgery so that areas can be stitched and sutured correctly. During this surgery she will have bone graft added so that her jaw bone will be able to hold implants in the future.
  "Dental insurance" is basically a gift card each year that hardly helps with anything. Christy's for the year is already almost gone just from appointments, x-rays and extractions. Our care credit is maxed out from previous procedures, we don't qualify for medicaid, loans are not an option as my transition from serving in the Air Force for 8 years to a regular job left us putting credit card bills aside so that we could afford monthly living expenses, medical insurance considers oral surgery and dentures dental and will not help at all. We have contacted foundations, dental colleges and even churches.
     As a last resort we are here asking for help. Anyone who can help us with donations, share my wife's story, relate or have words of encouragement- we appreciate it more than you'll ever know. Anything extra we will be able to put towards her implant fund. I just want her to be able to wake up in the morning with a
smile
on her face not with tears in her eyes.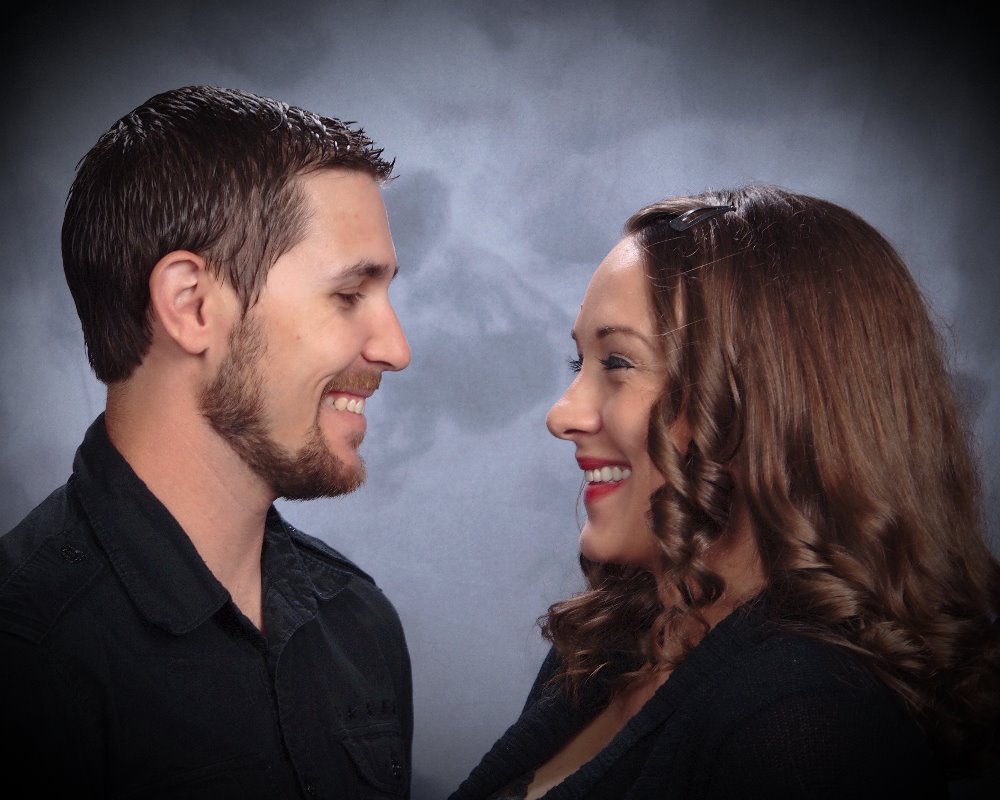 In the United States there is an estimated 44% of people who cannot pay for dental treatment they need
. Each year it increases and there is no one doing anything about it. There is something seriously wrong in our country if people cannot afford the proper treatment to be able to just eat normal and not be in pain. Especially at the young age of 28 when implants over dentures would be preferable but aren't affordable. In the last 25 years the price of dental treatment has gone up but coverage from insurance companies has stayed the same. Why? People are suffering.... my wife is one of them and we are running out of time. 
Thank you
Matthew Welch

Organizer