Help Tom Crawford fight Cancer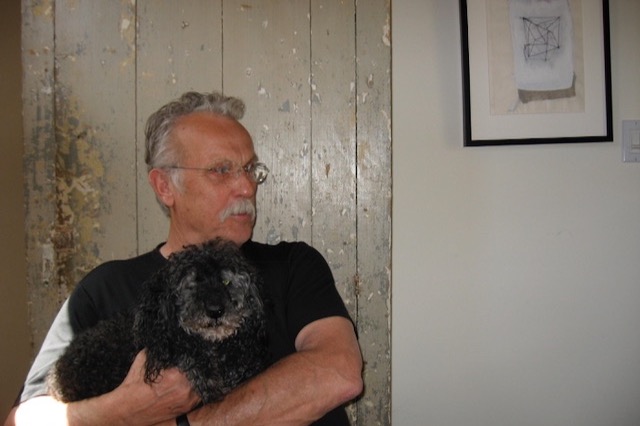 Tom was diagnosed Large Cell B Lymphoma after having been in and out of the hospital emergency rooms since December when he had a sudden heart attack.  He has been close to death numerous times in the past few months and has, miraculously, survived.  

 After six weeks and seven different rooms in the hospital during this last stay, Tom is coming home today (April 30th).   He continues to work very hard with physical therapy to gain his strength and I'm sure he'll be walking with a cane before we know it.  It is a testament to his incredible determination to see how much progress he's made in 9 days of inpatient rehabilitation and how determined he is to go on with his life.


The remainder of Tom's chemo treatments (four more, every three weeks) will be administered while he's an outpatient. And once he gets stronger, we're hoping he'll be approved for the out-patient rehab/physical therapy offered at the hospital so he can have the support for becoming even stronger.


For all of his strength and determination, Tom is still weak and experiences frequent episodes of extreme fatigue.  
He's also lost quite a bit of weight.   
He's not safe to be left alone for an extended period of time and will need privately paid caregiver support while Mary is at work. He is currently using a wheelchair and a walker to get around and hopes to graduate to a cane.


We have amended the financial goal of his gofundme account for Tom since the initial crisis has abated and it appears he is going to benefit from the treatment for the lymphoma at the Santa Fe Cancer Center.  We're now focusing on his immediate needs in Santa Fe, ones that are more attainable. 

Private pay care is about 25 dollars an hour.  Tom will need 4 hours of care per day.  
Tom will need to be able to go in and out of the house with his walker or wheelchair.  Currently, there is gravel where he needs to go to get in and out of the car.  It needs to be paved for safe and easy access.  Your generous donations are also being used to purchase grab bars, rent a wheelchair and get other items to make it easier for Tom to live at home. Medicare helps with visits from home health, however, they don't pay for wheelchair usage or in-home care.  And I can say with much confidence after years of being in the medical system myself, they don't pave driveways.

Tom needs our help and support now to be able to transition to home with the best support and to help him be more mobile by getting the driveway paved and have the support and supplies to help him to get stronger and more independent.  Please show your support by giving a donation of any size.  These goals are attainable and will make such a major impact on his quality of life as he continues to go through chemo and heal.   Finally, there is a light at the end of this tunnel.  And it's getting brighter.

As a gift to you, 

PRAYER

I'm cutting my swallows from black silk,

China's best, Father, so that when flying

they meet with the least amount of resistance

and thank you again for the abundance

of insects over green rice fields
this evening, the water bumpy with frog eyes

reflecting a pink west-flowing sky.


Now, I'm sewing into the material

my red heart because the dead lately

have been a little noisy in my sleep

and about this prayer, Father,

I don't want any confusion –


I'm mud deep here 

in love and would like to stay on

awhile longer at least until I get the sun right,

its light over the rim of this bowl

we all eat from, and watching

while I'm at it, the little spot fires

appearing over the back of my hands –


my age, a quiet invitation

to bird watching

where light around the gray heron,

alone in the water,

dies down, in time, to black

and what the imagination can rescue.


from The Temple on Monday

There are many more powerful poems waiting to come through our beloved poet, teacher, friend and family member. And there's a memoir in the works, Walt Goes With Me,
[Walt pictured above], that needs to be completed.
 We can help Tom get back to the studio and his writing with our support.

******************************************************************************************************
Tom Crawford is a poet who has published nine collections of poems and numerous chapbooks.  His previous collections of poems include The Names of Birds, star-reviewed in Booklist, The Temple on Monday, recipient of the Foreword Book of the Year, and Lauds, which won the Oregon Book Award for Poetry.  He has received the Pushcart Prize, the Hazel Hal Award for Poetry, Hubbub Awards, and two National Endowment for the Arts Fellowships.  He has lectured and taught at colleges and universities throughout the western United States, taught for a year in the People's Republic of China, and for six years at Chonnam National University, Kwangju, South Korea.  He now lives in Santa Fe, New Mexico with his longtime partner, Mary.  He also is very connected to his family and friends and community in Oregon.

Organizer and beneficiary
#1 fundraising platform

More people start fundraisers on GoFundMe than on any other platform. Learn more

GoFundMe Guarantee

In the rare case something isn't right, we will work with you to determine if misuse occurred. Learn more

Expert advice, 24/7

Contact us with your questions and we'll answer, day or night. Learn more