Please join us in providing much-needed support to our friend and colleague, Troy Harrison.
THE SHORT STORY
Troy has recently suffered some major medical and personal setbacks and our hope is to raise money to take the financial weight off of her shoulders - enough to help with bills, a new wheelchair, and a new wheelchair-equipped van.
Troy was born with spina bifida, lost her right leg to infection many years ago, and, in the last 9 months alone, has been hospitalized several times and endured multiple surgeries with each hospitalization.  In early January 2018, at the time she was supposed to return to work from her most recent medical leave, her husband of nearly 30 years died unexpectedly.
WHY WE NEED YOUR HELP
With no life insurance for her husband and a number of medical bills, Troy - who would never ask for it - needs our help!  There are medical bills not only for her hospitalizations this past year, but also for her husband's last week of life in the ICU.  In addition, her wheelchair is broken and needs to be replaced.  The biggest and perhaps most important part of this fund-raising drive is to help her pay for a used wheelchair- equipped van.  Her current van is over 20 years old, is mechanically unsound, and is literally falling apart.  Sometimes her ramp won't go up or down.  The transfer seat is broken and the windows and air conditioning don't work.  She has kept this van going because she could not afford to replace it.  Her husband was always the one to fix it.  Now, with all of these costs mounting, the van must be replaced.  The financial burden of all of this is far more than she can ever hope to pay for.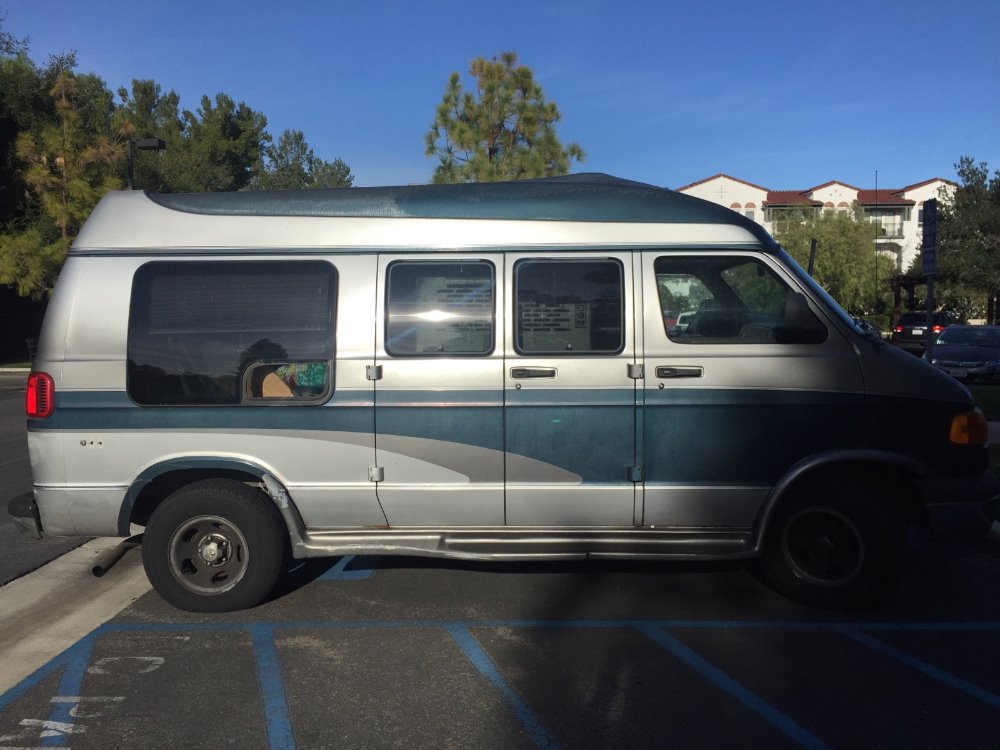 A LITTLE ABOUT WHY TROY IS SO SPECIAL TO US
Troy has worked at our company for over 22 years.  She's a talented and dedicated employee who is here every day giving it her all to support our organization.  Troy is an inspiring person to know.  When Troy started working here, she was a vibrant, young woman with one son.  At that time, she used crutches due to the lack of strength in her legs caused by the spina bifida.  Due to a life threatening staph infection many years ago, Troy lost her right leg above the knee, leaving her in a wheelchair for the rest of her life.  Despite this overwhelming tragedy, Troy continued to work as an exemplary employee and be the best wife and mother possible.
Troy has overcome infections, surgeries, and physical challenges that most of us have never even thought about.  Even with all of the obstacles thrown her way, Troy has risen above them and persevered with that same vibrant personality and witty sense of humor.  Troy has never once asked for assistance or tried to leverage her disability in any fashion.  Troy is an avid animal lover who, up until this last medical crisis, volunteered regularly at the Agoura Animal Shelter.  She finds a way to give back as much as possible through her volunteerism.
We tell you all of this about Troy to try to paint the truest picture of humility and grace this woman has demonstrated over the years.  We're reaching out to you, because Troy is a most deserving person who truly needs financial help.
THANK YOU
Thank you for taking the time to read about our dear friend and co-worker, Troy Harrison.  If you are also moved to help her, we would be grateful for any and all donations!  Please feel free to share this cause with your friends on social media.  Together, we can make a HUGE difference for Troy.
Organizer and beneficiary
Susan Sunde Laschi
Organizer
Calabasas, CA