Fund for little Thor's Lung Surgery
Thor is a three-year-old adorable fluff monster of a german shepherd. Anyone who has met his sweet face and huge ears has also probably experienced his energetic embrace as he jumps on your lap and forces love out of you.
Thor is my brother and sister-in-law's sweet German Shepherd. Two weeks ago, Thor woke up in the middle of the night struggling to breathe. He was rushed to the emergency vet. Many tests later, it was found that Thor had a collapsed lung and his heart had shifted to one side of his body. Even more, x-rays showed that Thor has a very rare and large pocket of air in one of his lungs called a pulmonary bullae. If this ruptures, air will leak into Thor's body and he will suffocate to death.
According to vets, this is a very rare case, especially since Thor is so young. Thor is scheduled to have a CT scan and hopefully surgery on Monday Feb 26. There is a chance that more work will be needed but we won't know until after his CT scan. Best case, the CT scan will identify that other areas of his lungs are healthy, and he will go right into surgery for a lung lobectomy- removing half of his right lung.
This surgery and Thor's overall care and treatment will be very expensive. With emergency care, imaging, the surgery itself, and follow up care, the overall cost will be around $12,000.
My brother Zach and his wife Schotzi (my sister) are two wonderful human beings who would give the world to their dogs (and any other animal in need). This last year has been rough on them, as they unexpectedly lost their beloved rottweiler Carly this year. I want to do anything possible to assist in Thor's recovery, especially since they are currently living on 1 income, as Schotzi is in graduate school becoming a speech language pathologist. Thor will likely have a very good prognosis. With this surgery, he could live 10 more years.
Neither of them would ever ask for any help, so I am asking for them. Absolutely anything you could donate would make a huge difference to Thor and his family. He has so many more years of love and cuddles left in him. Thank you so much for your support and kindness during this difficult time.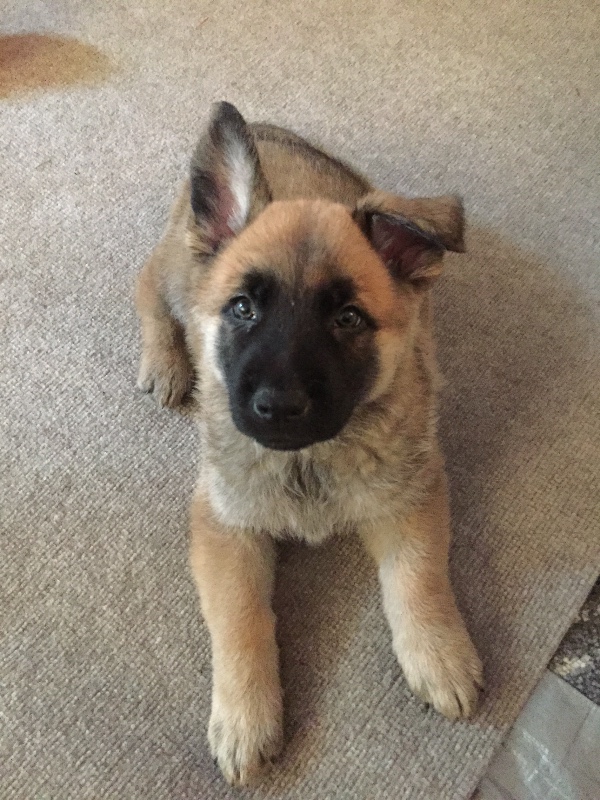 Organizer and beneficiary