Our names are Mary and Henry Webber. We've lived in Santa Barbara for 20 years.  
We would like to share with you a story of a family that has been tragically impacted by cancer.
At the end of a 17 day cruise on the Mediterranean Sea during the summer of 2016 we arrived in Athens, Greece and were met at the ship by a huge number of taxi cabs. Billy, the driver of the cab we chose, turned into a great friend, a person who we became so connected with that we even unofficially adopted him and his family! He calls me "Mom"!and he calls Henry "Dad"!
We spent time with Billy and his family during our stay in Greece, and we continued to communicate with him
almost weekly after we returned to the US. We were so impressed with his ability to speak English and his
zest for life! His wife Giota was beautiful and immediately captured our hearts, also. We met two of their 4 children at that time, and spent 2 days with them visiting the lovely beaches of Salamina Island. We made
plans to return to visit them again one day!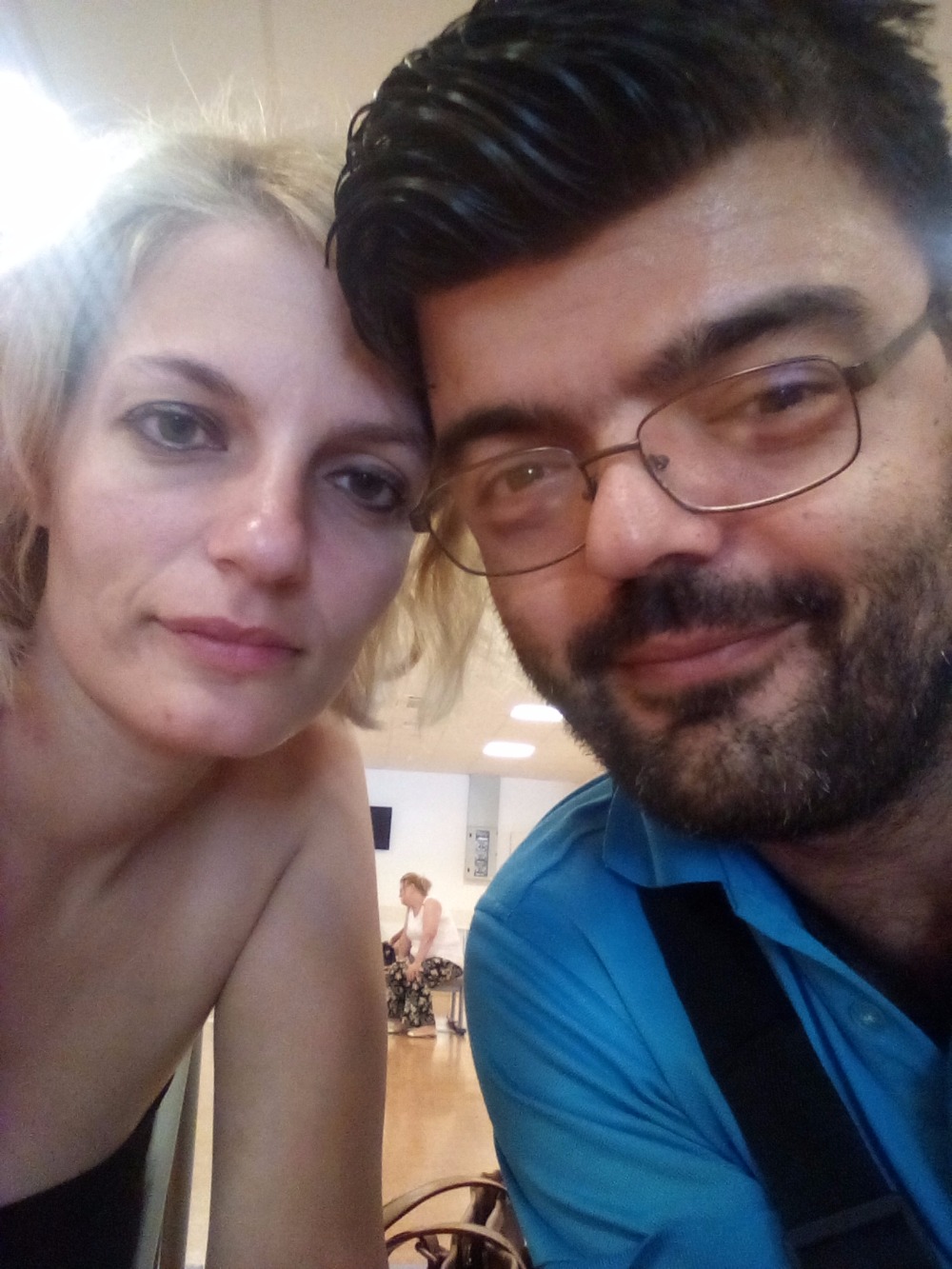 In June we received an email that
Giota had been diagnosed with stomach cancer.
This is a very serious
kind of cancer, and shortly after the diagnosis, Giota had her
entire stomach removed, along with many lymph nodes in the area.  
Her digestive system now consists of only her small and large intestines and even though she can eat, digestion and elimination have become a daily challenge for her.
Life as she once knew it will never be the same, and she is only 31 years of age.
Billy and Giota and their children, Nicolas ages 11, Maria age 9, Joseph age 7, and  AnnaMaria age 4, live in a modest apartment in Piraeus which is the port city for Athens.
Before her surgery, Giota also worked in a local grocery store so that the combined incomes of this couple, though not huge in any way, allowed them to get by from month to month. They were very happy in their lives, feeling blessed and prosperous.
About 2 weeks ago, Giota started
chemotherapy
and will also undergo
radiation
to try to arrest the cancer in
her body. This medical situation has created a huge burden and complete disruption for this family, both
financially and psychologically.
The children are too young to fully understand the impact of what their parents are going through. They are confused and troubled from day to day and need the support of their parents to get through the coming months.
My husband and I have traveled to Greece to live with the family and help them through the first 6 months of the chemotherapy.  
I am an RN, now retired, and taught caregiving at Santa Barbara City College for 12 years.
We see their day to day struggle to support each other and keep motivated to survive and heal,and are trying to help in any way that we can. The days following the chemo treatment are especially difficult as Giota cannot do anything but rest. She has the nausea and headaches that are common to receiving these treatments, and she cannot eat, not only from the nausea, but also because she has
no stomach
, and thus loses weight rapidly.  
(Up to now she has lost 40 pounds.)
 With four children, there is much to do to keep things functional for the family.
Recently, Billy applied to get another job, a job that will allow him to work regular hours in order be at home more hours to help with the care of Giota and the children.
When he starts this job he will have to give up the taxi that he has been driving for several years, which is also the family car.
Billy and Giota and their family will need a car
to be able to continue to work to support the rent for their apartment, the hospital and doctor visits, grocery shopping etc. A used family car here in Greece will cost around
16,000 Euros. ($20,000)
and there is no way they can afford this.
Our goal is to raise enough money for Billy to purchase a family car, as well as to manage the expenses (rent, utilities, children's educational expenses) during the main part of Giota's treatment. Another
$15,000
could also mean that he may be able to work part time once we leave and return to the US in January, 2018 so a total amount of
$35,000
will be very helpful to make a plan for the family to continue to function as best as possible. 
We are asking for donations for this family to assist them through this critical time in each of their lives.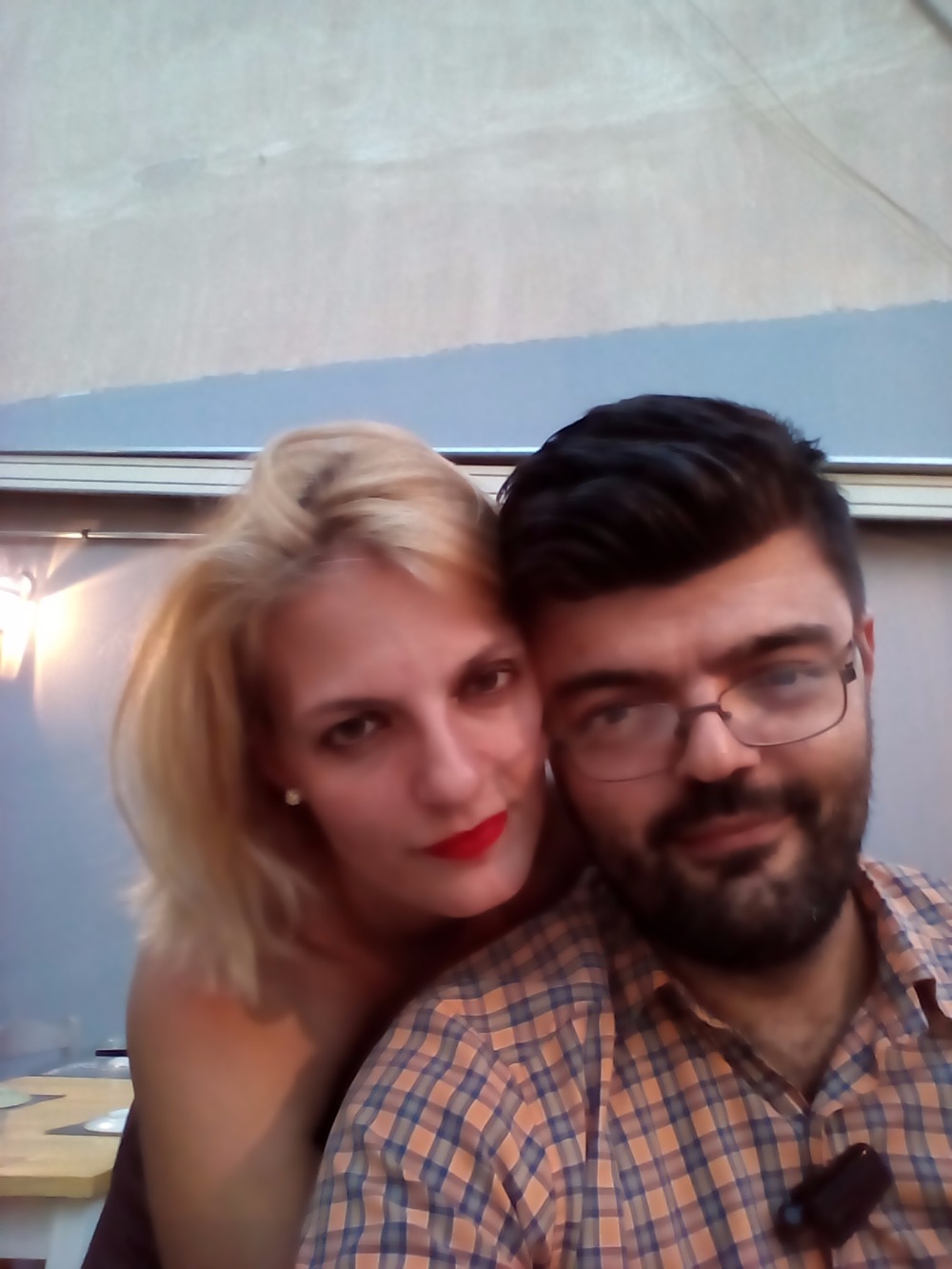 Here is Billy's story in his own words:
"My name is Billy Nikolopoulos and I want to share my story with you.

I'm married to the love of my life for 12 years now. I fell in love with her from the minute I laid my eyes on her. She made all my dreams come true!

She is the best mommy for our 4 children, she's the best wife a guy could ever ask for. She's my lover,she's my soulmate, she's my best friend, she's my whole life.

And now her life is in grave danger. Please help us get through this most difficult time. Even the smallest donation will be of help, and we thank youfor taking the time to read our story, and join us in our fight to beat cancer.  May God bless you all."

Organizer