The Mbuyu Foundation Village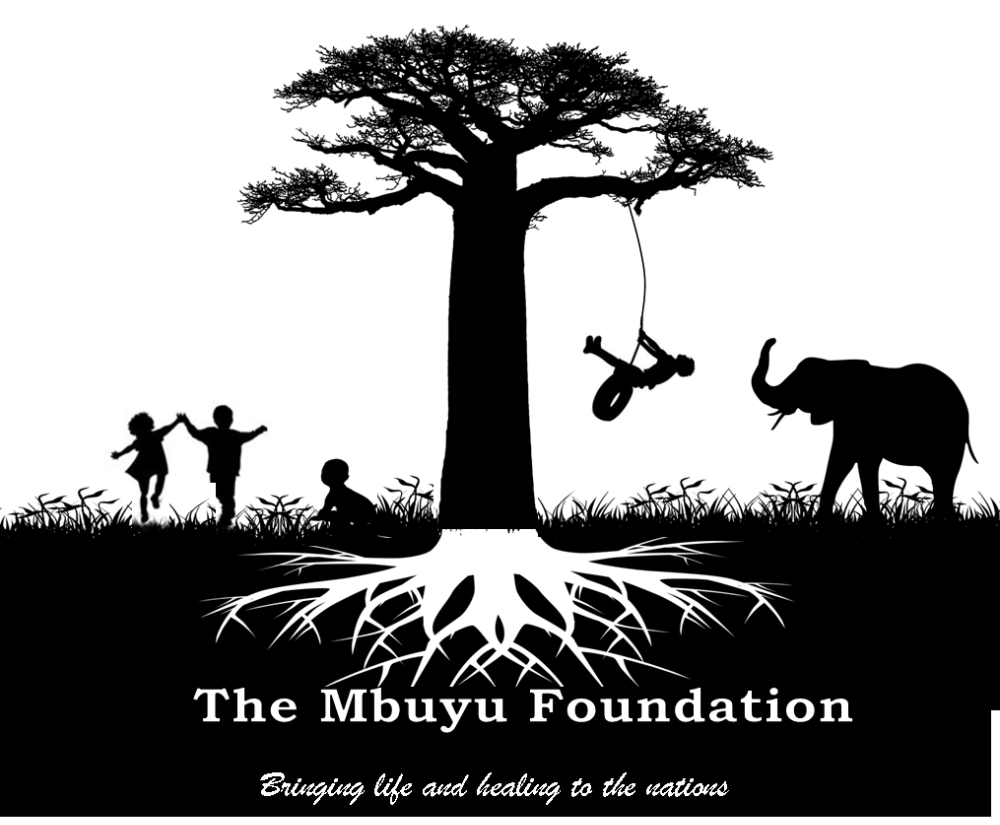 The Mbuyu Foundation seeks to bring hope, healing and life to the children and women of Uganda.
Founded by Leah and Roberts Makanda.
Uganda is a beautiful country - known as the pearl of Africa. It has beautiful people, beautiful food and landscapes, beautiful languages and culture.
But sadly too many orphans still sleep on the street, too many babies are abandoned and too many women still die during childbirth or have life long complications.
This is not ok and it is our mission and calling to do something about this.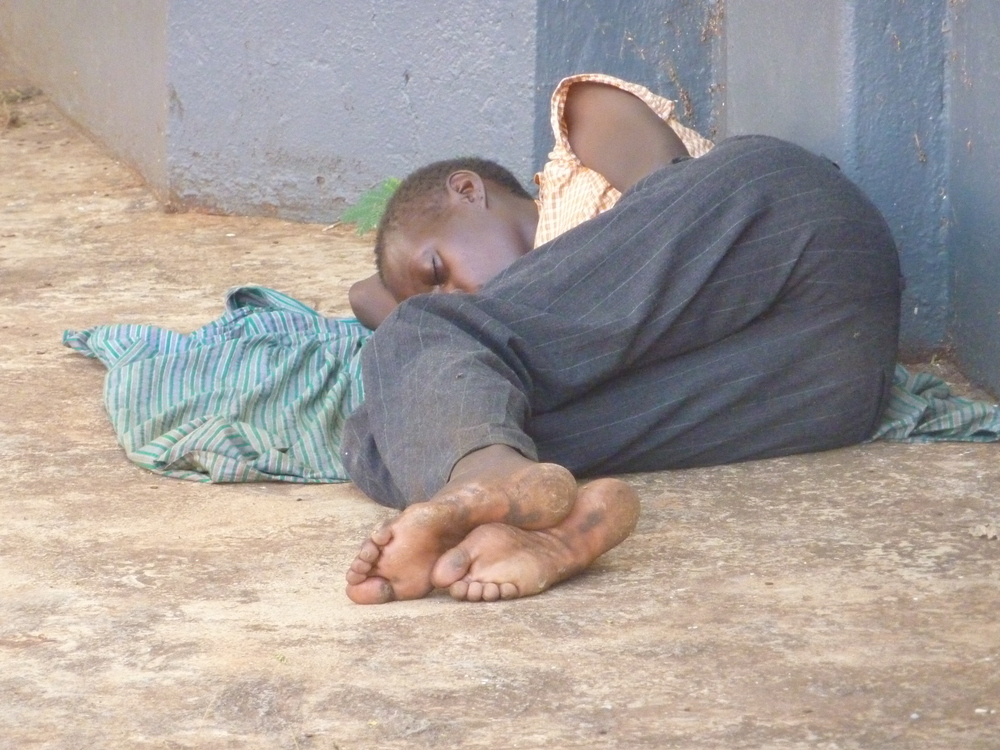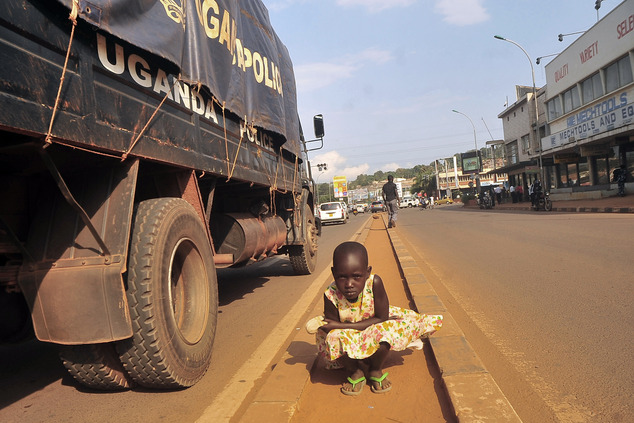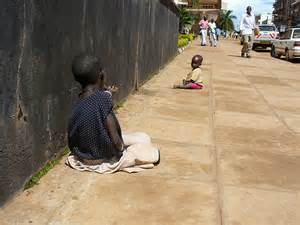 As a couple they know first hand what many of these children and women face.
Robert is a Ugandan and is an orphan.
He grew up in a childrens home, he lost his mum at seven due to the complications from childbirth and not long after lost his father due to medical complications.
Leah is Australian and had a wonderful family but spent most of her life needing access to good health care due a rare condition.
This was especially important when pregnant with her and Roberts miracle baby last year.
Thankfully they had access to good medical care in Australia - but women in Uganda are not so blessed.
At least one women still dies in childbirth every ninety minutes - and these are only the recorded deaths.
The
number of orphans currently in Uganda is approximately 2.5million
..... many end up on the street. And often these go hand in hand - difficult pregnancies, complications from pregnancy and the death of a mother during childbirth is dramatically increasing the amount of orphans and street children.
WE HAVE A DREAM - A VERY BIG DREAM. TO CREATE A COMMUNITY FOR THESE ORPHANS, STREET CHILREN AND ABANDONED BABIES. THIS WILL BE A PLACE WHERE THEY WILL FIND LOVE AND ACCEPTANCE AND RECEIVE EVERYTHING IN LIFE THAT THESE PRECIOUS CHILDREN DESERVE.
ROBERT KNOWS FIRST HAND WHAT IT IS TO BE AN ORPHAN AND WHAT IT MEANS TO GROW UP IN A AN ORPHANAGE AND AS A DOCTOR HE HAS HAD TO SEE TOO MANY MOTHERS AND BABIES DIE IN PREVENTABLE CIRCUMSTANCES.
HE HAS SEEN TO MANY WOMEN AND BABIES LOSE THEIR LIVES AND FAMILIES AND IT HAS TO END.
LEAH HAS SPENT A LOT OF TIME WORKING IN CHILDCARE, FOSTER CARE AND WITH ORPHANS AND
PROVIDING A PLACE WHERE THESE BABIES AND CHILDREN CAN BOND, AND FIND VALUE AND LOVE IS SOMETHING SHE IS PASSIONATE ABOUT BECAUSE SHE HAS SEEN THE LONG TERM AFFECTS OF WHAT HAPPENS WHEN CHILDREN DO NOT EXPERIENCE THIS IN THEIR FORMATIVE YEARS.
SHE HAS ALSO SEEN THE EFFECTS OF STREET CHILDREN ENDING UP IN SLAVERY AND HUMAN TRAFFICKING AND THIS IS SOMETHING THEY BOTH WANT TO END.
WE WANT EVERY CHILD TO FEEL THEY HAVE SOMEWHERE TO BELONG AND HAVE A HOPE AND A FUTURE.
WE WANT EVERY WOMEN TO SEE PREGNANCY AND CHILDBIRTH AS AN EXCITING TIME.... NOT ONE THAT MAY TAKE THEIR LIFE OR STEAL THEIR DIGNITY.
ALONGSIDE OF OUR CHILDRENS VILLAGE WILL BE PROGRAMS TO HELP RESTORE STREET CHILDREN TO THEIR FAMILIES,
AND PROVIDE FREE SURGERIES AND TRAINING FOR WOMEN SUFFERING THE LIFELONG EFFECTS OF PREGNANCY.
ONE DAY WE HOPE TO ADD A TRAINING FARM FOR YOUNG PEOPLE WITH DISABILITES.
OUR FIRST STAGE OF OUR DREAM IS TO PURCHASE THE LAND AND START BUILDING OUR CENTRE TO ACCOMMODATE ABANDONED AND ORPHAN BABIES AND YOUNG GIRLS.
WE have been raising money over the last twelve months towards the land. Although we have enough for a small portion of land - we feel the need is great and we can do so much more to help with more land.
Plus then we need to start building.
We know our target is a very large sum but believe this could help us to buy and start to build this life changing village.
We have currently come across the perfect land for our big dream and even though at the moment the land seems out of reach we know God is big and we believe He can make it happen with your help. This land is perfect for our Big dream and village and we have never seen anything like this in all the looking we have done here in Uganda. So the sooner we raise the funds the better. Uganda is our home, it is a land of beauty and culture - but our heart does break when we see the need - and to be able to do something to change the lives of these children and women will mean everything to us. Any help you can give in helping us help these precious children and women will be gratefully appreciated. And we pray God will bless you many times over for the blessing you are to us and the foundation.

You can follow our journey on
www.lovefaithdifferentworlds.blogspot.com
Organizer
Leah Makanda
Organizer
Belmont NSW