Disney's Legacy of the Parent Series - My Story
I am Aaron Pacentine, a filmmaker (Remembering Return to Oz/The Wonderful World of Oz) and author of
I Am Erich Kästner
.
Aaron Schultz, one of my dearest friends, started working on a film documentary about one of our favorite Disney films, Return to Oz from 1985. This documentary was produced by me and directed by Aaron Schultz.
We got all the funding we needed after working hard, including some private/public donations online. As of May, "Remembering Return to Oz" has been released. 
Numerous film festivals around the world have recognized the film for what it truely is, a documentary where no one has gone before when it comes to the detail and stories that our film brings, out to world.
The Athens International Art & Film Festival has said:  
"Remembering Return to Oz", the documentary is groundbreaking.... is interestingly filmed and edited following the documentary standards but also showing off the creativity of the crew with some fascinating montages". We have received a few honorable mentions, from others, including best documentary and best fan film, among others.
I was always a big fan of classic Disney films as a kid, and the Parent Trap series with Hayley Mills was particularly memorable. The project we are producing is the Legacy of the Parent Trap series, which will be narrated by Christopher Inlow. I am producing it along with Christopher.
We are making the film into a series. The material and interviews we've gathered have been so incredible we thought it was best to spread them out and give our fans and Disney fans what they want. 
"For Now, Always & Forever: The Parent Trap Story" features Hayley Mills, Susan Henning, and Joanna Barnes in all new interviews, including with girls from the original Camp Inch. Aside from Lynette Winter, Kay Cole, Barbara Hunter, and Lauana Jackman, we are just as thrilled to have Tommy Sands, who recorded the "Parent Trap" title song.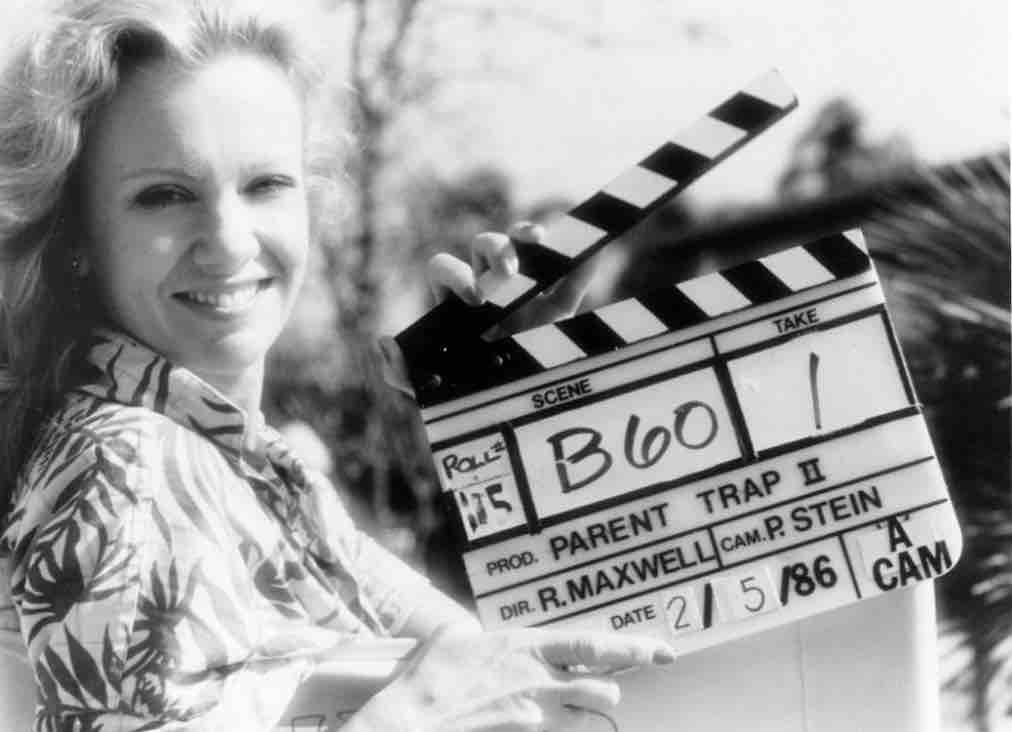 The other two films, will focus on the 1985 sequel, "The Parent Trap II', and "Parent Trap III", as well as "Parent Trap: Hawaiian Honeymoon". We have most of our interviews filmed for these as well. The directors of both 1986 sequal and Parent Trap III/Honeymoon films, Ron Maxwell and Mollie Miller both make a special apperances in brand new interviews, as well as Tom Skeritt, Carrie Hiem, and other cast/crew members from the films. The Creel triplets get together to talk about their experiences with Ray Baker. We are excited to bring you, ""25 Years Later: Double In Trouble: The Parent Trap II Story" and the final film, "A Triple Threat: A Grand Adventure In Hawaii".
When it comes down to it, the final finishing funds will cover Patricia Richardson's on-camera interview as well as the appearance of a very special guest, the actress, Glenda, who played Hayley's double in Parent Trap II and she took a few years to find. Another special occasion is the fact that we have located a fan that has a lot of knowledge and internet in all the Parent Trap films so that person will be a part of our legacy as well!
You may not know, but DISNEY actually considered SUSAN HENNING as Hayley's double, but that didn't work out either. 
 On a personal note, I wanted to talk about something very personal to me, which I have never told publicly before. Years ago, I was diagnosed with cyclothymic disorder. A mood disorder, it is, however, managed to make me do very well at work and personally with proper medication. People often ask me "Why can't you pay for it?" or "you're rich...since you're so rich, you should be able to pay for these films yourself". I have even been told to get a real job, so you can make money to do this yourself. As much as I wish I could, and most people wish they could be wealthy, money doesn't make everyone happy. Due to this disorder, I am limited in my income and cannot make as much as I would like. There are so many times when you hear stories about miracles and wish you could help, but you know that nothing can be done. 
The moment I realized that I had a limited income, I was very complacent to sit down in my heart and mind and think. I have a job, but I knew I needed some help getting the funds to make films about subjects that were important to me. The films I have been producing are examples of how I can give back to people using my talents. 
Investing in the documentary fund, which would be able to reach the finish line, for the Parent Trap series, is a very easy thing to do, and you can do it just by giving money, just a little or maybe a lot. You can do whatever you can. It will help. 
WHAT IS IN IT FOR YOU?
 For everyone who donates at least $5, I am giving you a producer's credit. At $200, you'll get a co-producer credit. For $500 & above, you'll get a special title! Most film festivals have commended other films. You will receive a special honorable mention at all film festivals. Everyone who contributes $500 or more will receive an "Honorable Mention" credit. This credit will appear in both the first and the remaining films in the Parent Trap series. 
WHAT HAPPENS IF THE GOAL GOES BEYOND $1,125
 All remaining funds will be put aside to go towards promotion/ad placement for the Parent Trap film series. Moreover, all if even more comes in to expected funds remaining will go toward our Edgar Cayce project, Remembering Return to Oz (ad placement).
Additionally, others will be used for the
Elvis & Dorothy
show we will be doing in collaboration with Elaine Elizabeth Presley to get things started and do our first show.
One never knows what difference one may make to help someone else, when we make a contribution if we only take a moment of our time to just help.
 Whenever you are at work, at home by yourself, or at home with a family member and you are sitting down thinking about watching a classic Disney movie or learning about the history of a film, think about that. We are doing the same thing. It is a pleasure to have you read it, and we appreciate your support. 
Aaron Pacentine