Whether working the door at Sneakers, Hepburn's, Sisters, or now Toasted Walnut, Fran has been greeting Philly's LGBTQ community with love, laughter, and a smile that could light up any room for over three decades.
Fran never asks for help, but she's always doling it out. Even though Fran may struggle to make ends meet, that doesn't stop her from giving what little she does have to others...cooking and buying groceries for friends in need, driving people stranded in the cold to warmth and safety, taking in stray dogs, and lending a shoulder to cry on to friends and strangers, alike. For all of you who know Fran, you know she's an angel.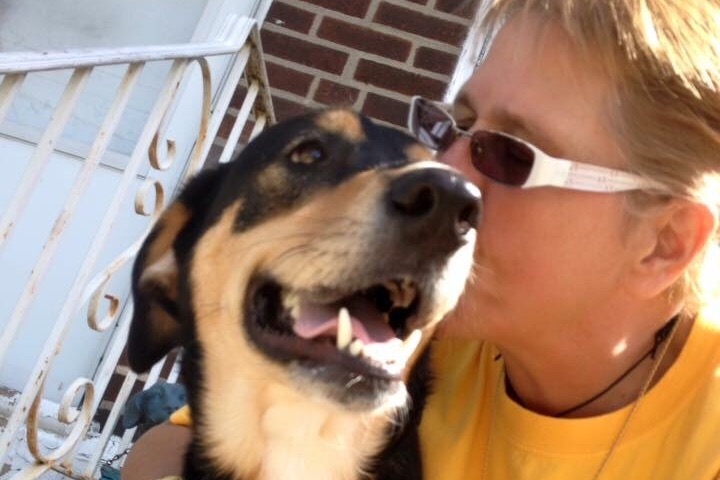 Now, she needs our help, and letting her down is not an option. In a few weeks, our beloved Fran will be undergoing serious spine and arm surgery to alleviate the chronic pain she's been experiencing as well as to prevent any further damage which, left untreated, could result in partial paralysis.
Fran will be in the hospital for days, rehab and physical therapy for weeks, and healing at home for months. During that time, she will be out of work and in need of care. Fran yelled at me when I first told her we were going to raise money to help take some of the financial burden off what's already going to be a hardship and long road to recovery. She's a very proud woman who is used to taking care of herself and others. I told Fran that it's time she lets her friends and family take care of her for a change. She started to cry and said, "I'm just so afraid of losing my home." 
Well, we're not going to let that happen! The Toasted Walnut family is doing everything possible to support Fran, but we can't do it alone, so we're asking you, FRAN'S FRIENDS, for help. Together, let's raise at least $5,000 to offset the costs of care, food and toiletries, rent and utilities so that Fran can focus all of her energy on getting better and getting back to the bar and customers she loves so much.

Organizer
Michael Anthony Pomante 
Organizer
Philadelphia, PA