The Dana Smith Memorial & Legacy Fund
On Monday April 19th, 2021, Dana Andrew Smith died from Covid-19. He was 35. Dana is survived by his soulmate and wife, Lauren and their two children, Sloane (4) and Lyle (2). He had a deep love affair for his children, 2% Milk, University of North Carolina Tar Heels Basketball, and giving gifts. He loved celebrating everyone and everything with big hugs, swat rolls, and high kicks.

In lieu of flowers his family asks that you conduct an unexpected and unsolicited act of kindness in his name #LiveLikeDana. Please hold him close in your mind and in your spirit. His wife asks that you remember the meaning of this tragedy and get your COVID-19 vaccine.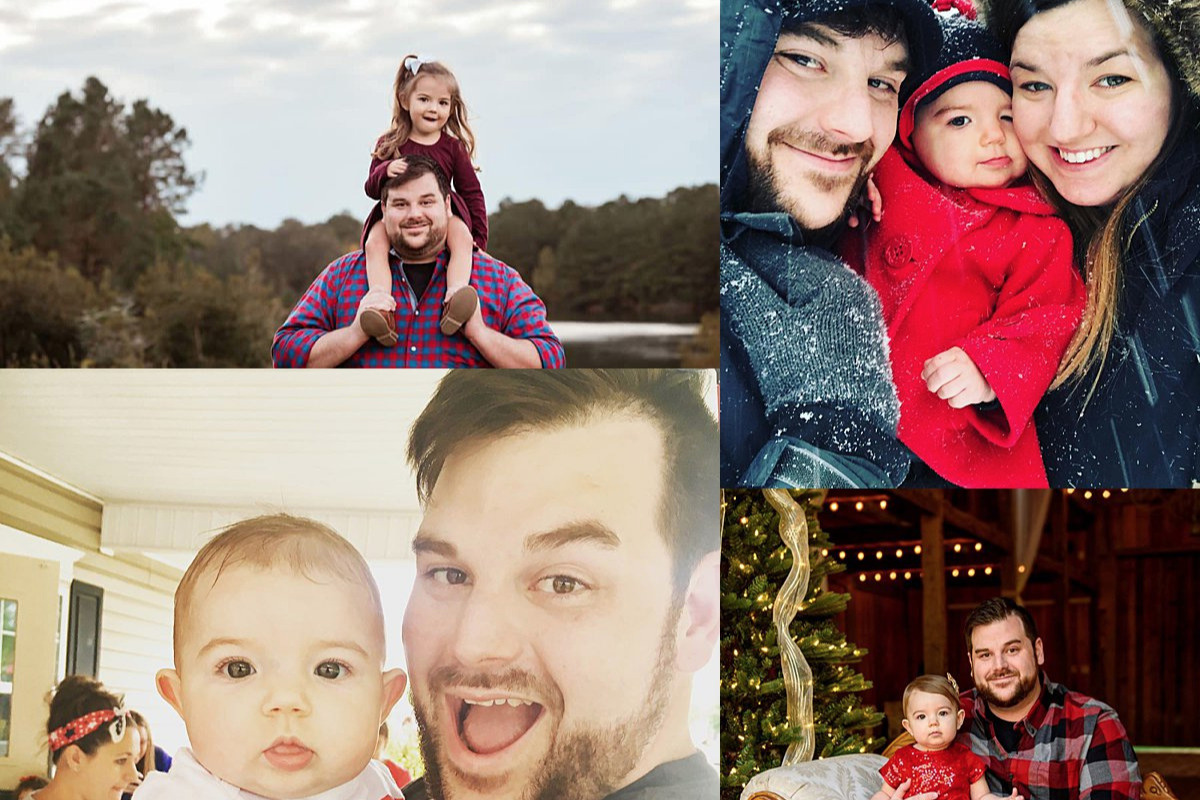 We are asking for donations to help Dana's wife and their young children. Every amount helps. Let's do our part to support this family during this devastating time. All proceeds will be donated to Lauren.
"Dana will forever be a facilitator of happiness to those lucky enough to know him. He always had a knack for wrapping you up in a big hug finding that "one thing" you needed to talk about (whether you wanted to or not) and working through it. No matter the time or place, whether he just met you or not, it mattered. It mattered that you felt better after talking to him. It was his fuel. How does a person like that find that type of joy himself? What makes him tick? How is it possible?

Answer: Lauren.

The girl of his dreams. The key. The only one up to the challenge to reciprocate that type of happiness to the one of us that deserved it most. He knew it. And he asked her to marry him.

If you want to write a playbook on how to be a Dad, do a case study of Dana. Dana and Lauren had Sloane and Lyle a couple years apart and self admittedly was a scary proposition. But no two people were more equipped, supported, and had enough love to give than the both of them. Sloane and Lyle will grow up hearing stories of how their Dad would pick them up from school every day like a kid on "C-miss-mass" (as Lyle would say) morning just waiting to see their smiling faces. How he did bathtime routine, how he clipped their nails, read them stories, how he can do the "best high kicks", how he filled up their Mom's gas tank so she didn't have to think about it. All of it.

He did it to set the standard as a husband and father for them, and to all of us who knew him. To be better. To make the effort. To do the hard things. To love unconditionally and wrap your arms around every single person you can to help them feel it. He was taken from us far too soon, but we are all so fortunate to have felt the warmth of his embrace."


I met Dana 8 years ago when I photographed his and Lauren's engagement session. It was a disgustingly hot and humid summer day in Charleston. Yet, Dana was gregarious, accommodating and kind. He knew how important the photos were to Lauren and so he handled everything without complaint. The best memory I have of Dana is how much he made Lauren laugh. After the shoot, we went out for drinks with their friends Tanner and Ashley where we never stopped laughing. Even though I only spent 4 hours with him, his chivalry, his humor and his humility were incredibly apparent. My heart breaks for Dana's family.

You leave an everlasting legacy Dana. May you rest in peace.
Organizer