Teresa's Post-Op Recovery Fund
On May 10th, Teresa Walters had to undergo emergency surgery to repair severe hernias and a bowel obstruction. She had suffered with intense pain for several weeks, which caused her to be unable to work much at all. After the surgery, she seemed to be doing better when a malfunction occurred and she was rushed back into surgery three days later. She lost part of both bowels and stayed in the ICU on a respirator for five days. After 18 days at Kaiser, she will finally be released to go home. Sadly her journey is not done. She will have 4-6 weeks of recovery and physical therapy before she can resume her job. Teresa is a self employed beautician with her own shop in Big Bear. She receives no income unless she is at work.
The funds raised here will be used for lost wages and medical expenses. They will bridge the gap to where she can resume working and become self supporting again. The need is urgent because bills are due and must be paid to prevent Teresa from losing her business.
Her shop is the only source of income and she has invested many years in building up her business. Teresa is very benevolent and has helped many other people in her life.
She and our family will be very grateful for any assistance you can provide. We all need help in life at some time. This is Teresa's time. Thank you for your kind consideration.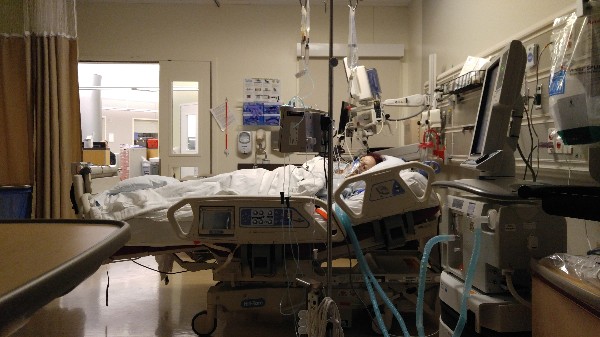 Organizer and beneficiary
David Walters
Organizer
San Diego, CA
Teresa Walters
Beneficiary