Help Haiti - The Time to Act is Now
Three weeks after Hurricane Matthew slammed Haiti's western coast, emergency relief has yet to reach tens of thousands of people living in remote communities. In the hardest-hit areas, families are facing a fourth consecutive week without food, clean water, or adequate shelter.
Goal:  
US$ 96,000 
What for? 
Provide 10,000 people living in hard-to-reach areas with roofing supplies to permanently repair their homes; clean water for the next 3 months; and the inputs to plant a hardy food and cash crop.
Why? 
Three weeks after Hurricane Matthew violently struck Haiti, assistance has not yet reached tens of thousands of people living in remote regions. The UN reports that 90% of homes are severely damaged, while the number of cholera cases has doubled every day since the hurricane.
Through our network of local partners we have already distributed 5000lbs of food and 200,000 water purification tablets – enough for 800,000 liters of clean drinking water – to families living in remote areas. (How? Donkeys, motorcycles and incredibly dedicated partners.) But it's not enough.
Where?       
500 families (2,500 people) in Beaumont; 500 families (2,500 people) in Marc; and 1000 families (5000 people) in Dame Marie.
How?   
Distribution is carried out by our network of local partners are on the ground who have longstanding relationships with the targeted communities. All materials are locally sourced (except for the water purification tablets which are procured from Ireland).
Who are we?  
Sigora Haiti is a clean energy micro-utility company that provides clean reliable and fairly priced energy to underserved areas in Haiti. We believe that we have an obligation to help our fellow man when a disaster like Hurricane Matthew deals a devastating blow. We are running this campaign because we have identified a very real and critical gap in the current response that, with your help, can be addressed. Immediately.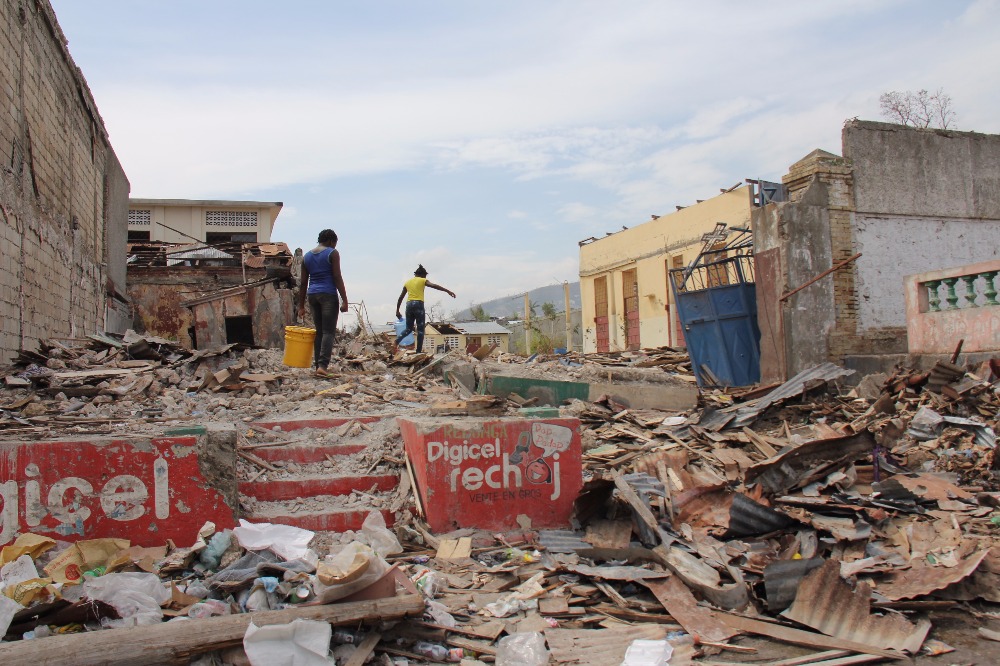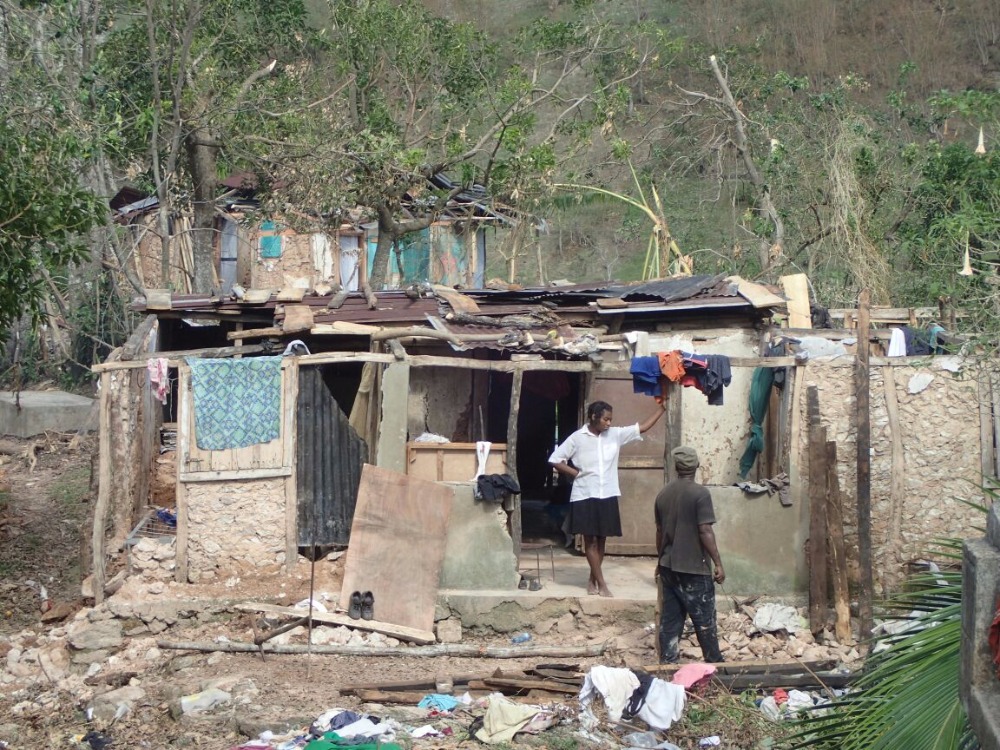 BACKGROUND TO THE CAMPAIGN
This past week our team took a 4-day trip to the Great South of Haiti, the area most impacted by Hurricane Mathew, to assess the damage to the electrical grid network. Driving on rural roads, through intermittent downpours, we saw house after house stripped of its roof. Unlike in the cities, there was no patchwork aid-agency-branded tarpaulin. Just a succession bare roof frames. The people living here have had no reprieve from the rain. In these remote areas there is no access to clean water; storm surge and sewage have contaminated the swollen rivers. Crops and food stores have been washed away; this year's harvest completely destroyed, and with it families' livelihoods.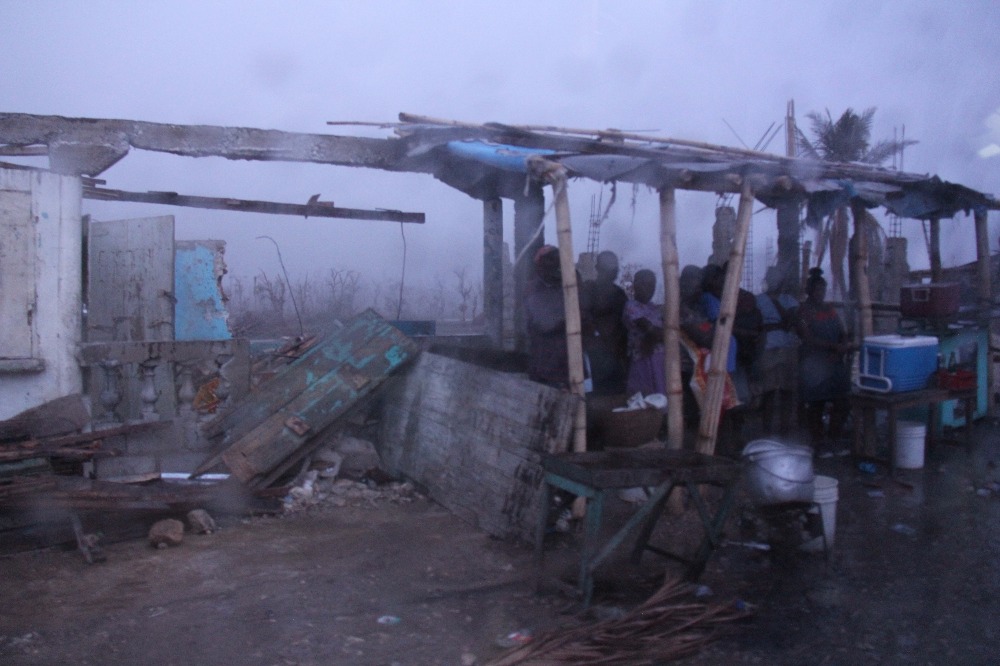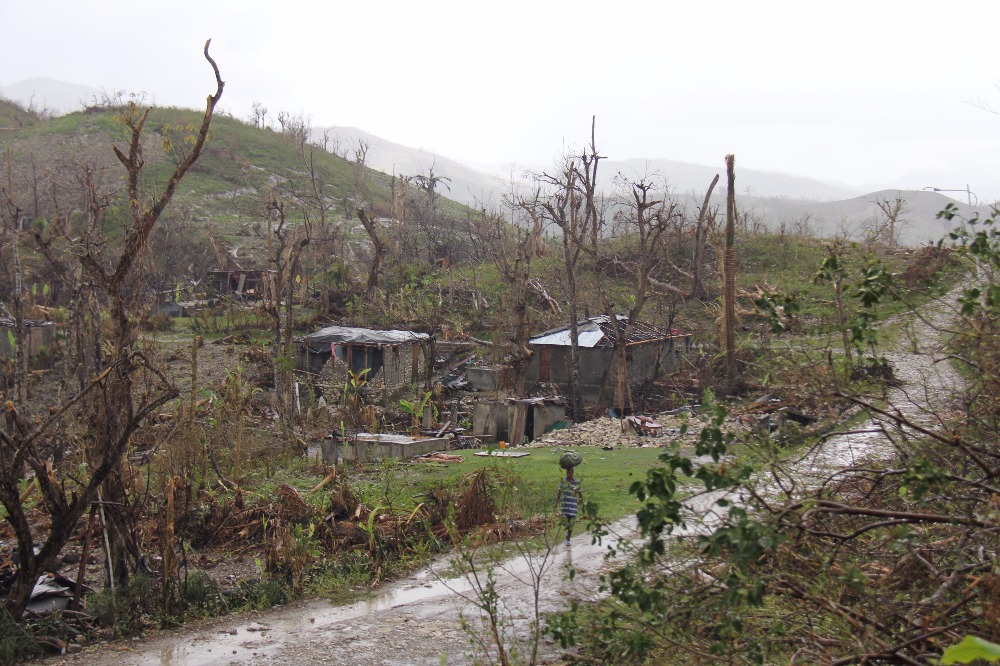 What we witnessed firsthand is backed-up by reports from relief operators on the ground. According to the
October 19th  Situation Report No13
from the United Nations Office for Coordination of Humanitarian Affairs (UN OCHA):
·       1.4 million people need aid
·       175,000 people are displaced (living in shelters). Emergency and safe shelter and non-food items (NFI) remain a critical need in the affected areas.
·       No significant new pipeline contributions for tarpaulins or CGI are being made (
SitRep No12
). There is concern that once the plastic sheeting distributions are complete, the shelter response will slow down.
·       806,000 people are at an extreme level of food insecurity
·       An estimated 1,250,000 people, including 500,000 children, need safe water and adequate sanitation to help prevent the spread of diseases, especially cholera.
·       Several drinking water sources have been contaminated and there is a very high risk of waterborne diseases spreading.
·       1,421 cholera cases are suspected. Cholera may be spreading in areas that barely had it before.
·       Though access continues to be gained to more affected areas, the poor conditions and lack of infrastructure – especially in the rural areas – continue to impede progress to the more remote parts of the country.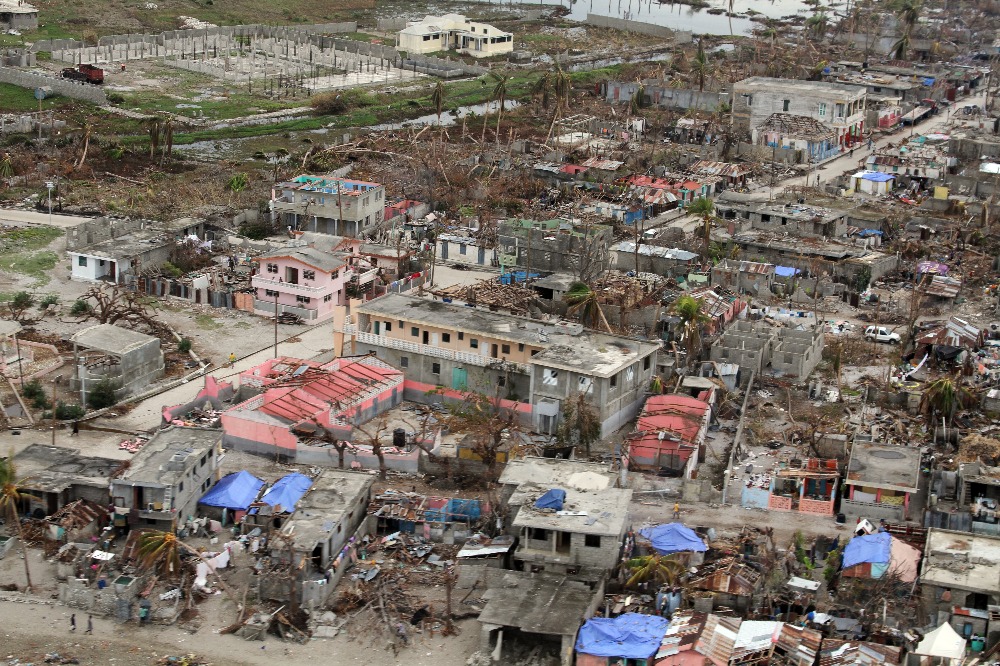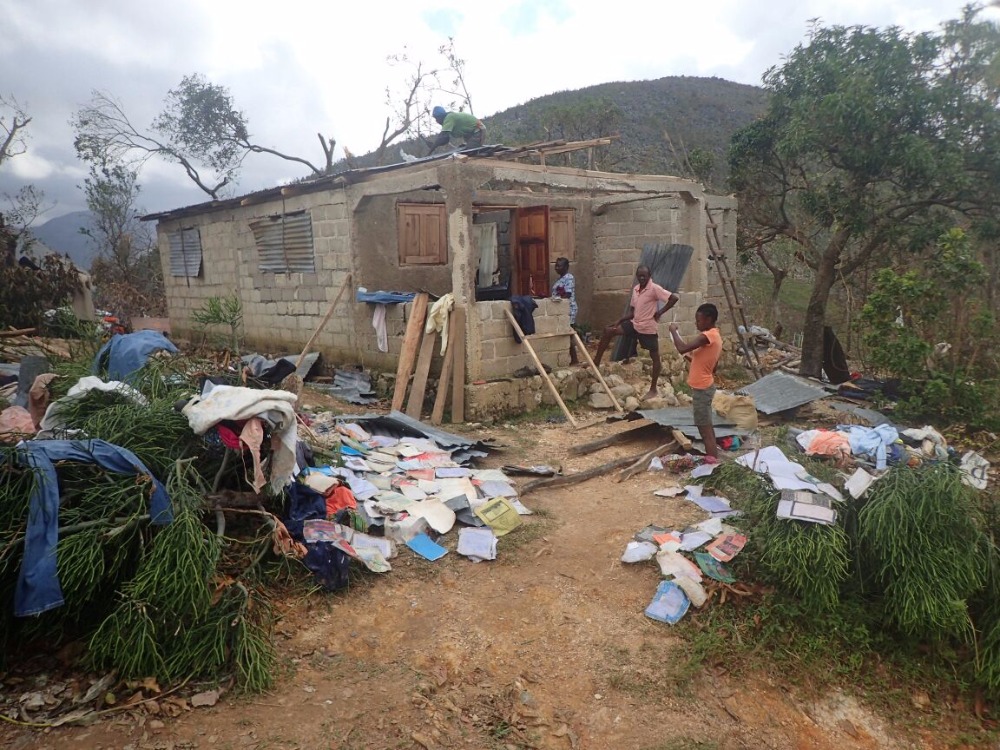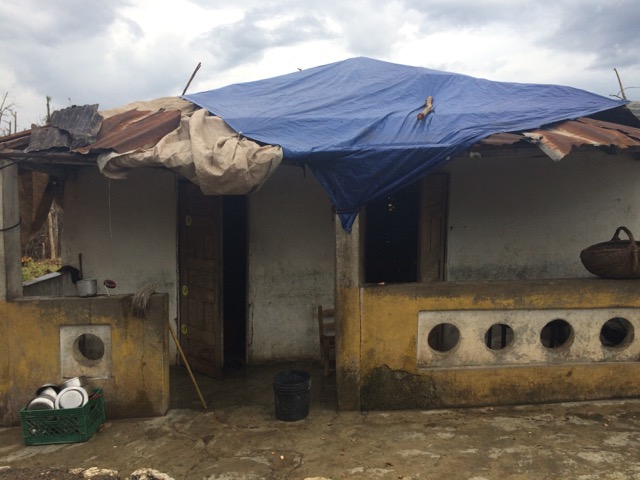 IN DETAIL
We have set an initial fundraising goal $96,000 to provide 10,000 people with supplies to permanently repair their roof, purify water for the next 3 months, and plant a resilient crop that can either be consumed or sold to generate income.
Every $48 funds one kit containing the following items:
1.     10 corrugate metal roofing sheets and nails ($35)
2.     250 Aqua Tablets (1000 liters) ($3.5)
3.     Moringa tree agriculture kit ($5)
4.     Distribution costs (diesel, donkies, etc) ($4.5)
Families of more than 5 people will receive more than one kit. We are targeting families whose houses are still standing but that have sustained damage to the roof. What we have observed is that the majority of damaged homes are in this category.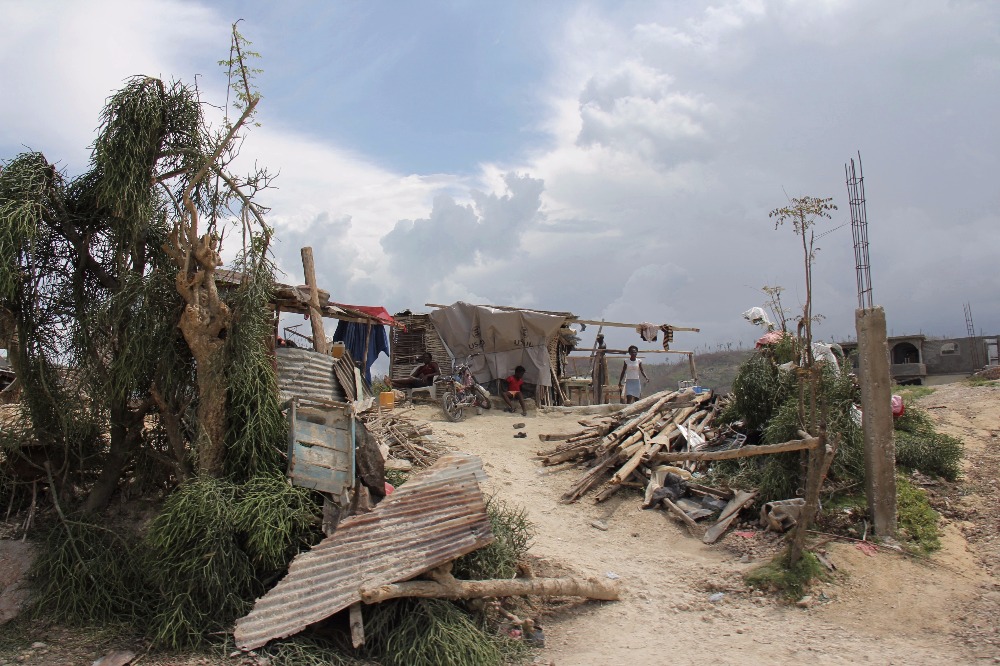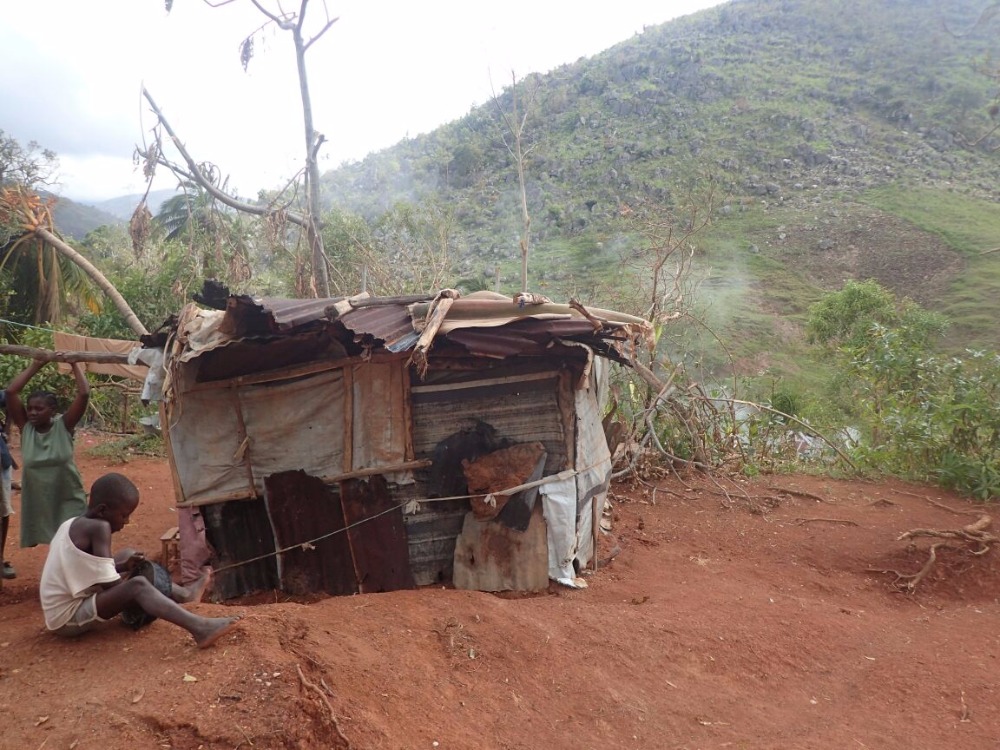 The kits will be distributed through our network of local partners, all of whom have been active in the region for at least 5 years and have strong ties with the communities. The 2,000 kits will be distributed as follows:
·       Beaumont: 500 kits - reaching 2,500 people
·       Marc: 500 kits - reaching 2,500 people
·       Dame Marie: 1000 kits - reaching 5,000 people
Any and all additional funds will be used to provide kits to needy families in an expanded coverage area.
The time to act is now.
FAQSQ: From where are you sourcing the components for your kits?
A:
All materials, except for the water purification tablets, are sourced locally and support the local economy. The water purification tablets are from a pharmaceutical company based in Ireland. An order for 1,000,0000 has already been placed. Necessary customs permissions have been sought and granted.
Q: Why have you picked these 3 towns?A:
Our aim is to distribute 2,000 kits, but the need is much greater than that, around 250,000. We are constrained only by the limits of our fundraising. Ideally we will go far beyond our goal. The towns were chosen based on (i) observed need; (ii) existence of an established distribution network for the affected area and their ability to execute; and (iii) absence of assistance to that area.  
Q: What is a moringa tree?A:
Locally known as doliv or benzoliv, 
moringa olifeira
 is rich in vitamins A, B, C, D and E while containing minerals plus calcium, potassium and protein. The leaves can be eaten raw, sauteed with oil and garlic or added to rice and stews. The plant is estimated to contain twice the protein and calcium content of milk, several times the potassium of bananas, more iron than spinach and several times the vitamin C of oranges. Moringa's high vitamin A content, almost four times that of carrots, is recognized as a potent micronutrient source to reduce child mortality. In Haiti, moringa's role could also be vital for rearing goats and chickens, increasing milk production, for fish farming, and providing shade for coffee trees.
In 2013 the
Haitian government initiated a campaign
to promote the cultivation of the vitamin rich tree in an effort to combat malnutrition that at the time was estimated to affect 30% of children.
Q: Why aren't you including food in your kits?A:
There are a number of agencies already undertaking emergency food aid distribution, and there is a great deal more in the pipeline, therefore we decided to forgo the cost of including food in the kits and instead reallocate the money towards producing more kits. To date there has been no distribution of permanent roofing solutions, only the limited distribution of tarps, and at the time of launching this campaign there are no plans for agencies to distribute metal roofing. When possible however, we will partner with other initiatives to deliver food aid to the communities we are serving.
Q: Aren't aid agencies doing this? Why are you getting involved?A:
There are many agencies working on the ground to distribute assistance. However, as recognized by the agencies themselves, they have not been able to reach remote communities. We have existing relationships with individuals and agencies working in these hard-to-reach areas as well as the capacity to undertake the transport and distribution of assistance. The situation demands action now. It has rained every single day since the hurricane, and instead of improving, in many areas the situation is getting worse.
Cholera cases are on the rise, as are acute diarrheal diseases, malaria, acute respiratory infections, emetic syndrome, gastroenteritis, influenza-like illnesses, and fever.
Currently, there is no planned distribution of permanent solutions to help repair damaged homes, and yet over 90% of homes in the most affected areas were damaged by the hurricane. There is a clear gap in the response that we have the capacity to help address. We cannot stand idly by.   
Q: How soon will distribution start?A:
Our team has already begun sourcing and collecting materials and making the necessary arrangements for distribution. An order for 1,000,000 aquatabs (water purification tablets) has been placed, and we are in the process of stockpiling a supply of roofing sheets. As soon as funds are donated to the campaign, we are mobilized and ready to begin distribution. The campaign will remain open even after the deadline to reach our goals has passed. Any additional funds received will go towards purchasing and distributing additional kits.  
Q: How can I follow the progress of the campaign?A:
Follow us on Twitter (
@Sigora_Haiti
), Facebook (
Sigora Haiti
), and Instragram (
Sigora_Haiti
) for real time updates.
Sign up here
to receive regular in-depth updates straight to your inbox!
Q: I've already donated to the campaign [thank you!], is there anything else I can do to help?
A: Yes! First off, thank you for your donation! Know that absolutely every single dollar goes directly towards buying and distributing kits. To support us further please SHARE this campaign using the social media links above and encourage your friends and family to give. 
MORE INFORMATION ABOUT THE CRISIS FROM UN SOURCES (Source )Emergency Shelter and Essential Non-Food Items
Initial assessments suggest that up to 90 per cent of houses are destroyed in the worst affected areas. Businesses, schools, public buildings and essential services have been destroyed as well. In view of the large scale of destruction in some affected areas, the rehabilitation of damaged houses and emergency shelter structures is a priority, as is the distribution of essential Non-Food Items.
Water, Sanitation and Hygiene (WASH)
Water distribution systems have reportedly collapsed in the main affected cities of the southern area, particularly in Jérémie and Les Cayes. The impact of the hurricane has increased the already high risk of waterborne diseases, particularly cholera. Natural water sources, particularly in the southern departments, have been contaminated by storm water and sewage overflow. The delivery of drinking water supplies are immediately needed.
Cholera cases in Haiti have doubled each day in the last two week since Hurricane Matthew devastated the island's southwestern region, according World Health Organization estimates.
Food Security, Nutrition and Emergency Agriculture
The timing of the hurricane, which struck during the second main harvest season, has compromised food security levels. Large areas of crops have been destroyed, which may lead affected communities to resort to negative coping strategies in the medium-term. Heavy rainfall and landslides have also damaged infrastructure – particularly in the south-west, south, and south-east but also in the north-west – making roads impassable, destroying bridges on critical supply lines and disrupting private-sector food supply chains.
Early Recovery and Livelihoods 
The Direction de la Protection Civile (DPC) reports up to 90 percent destruction of housing in some areas and heavy damage to harvests and roads in the Southern Departments. Debris, including from collapsed houses, roofs, fallen trees, flooded cemeteries, dead cattle, latrines, constitute a serious threat to lives and public health, and hamper humanitarian access to populations in need, notably in remote areas. Hurricane Matthew has also affected critical socio-economic infrastructure and lifelines, such as farming, fishing and small scale commercial activities.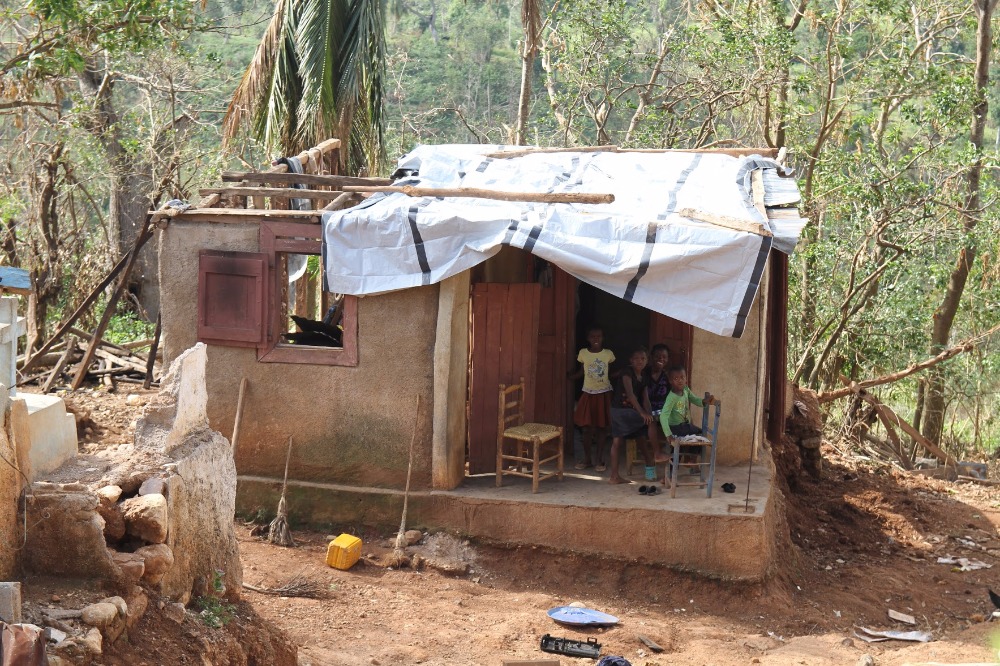 Read more:
Haiti: Situation Update, October 19 – UN OCHA
Haiti: Situation Update, October 17 – UN OCHA
Haiti: Delivering aid to hard-to-reach communities is the key priority – ReliefWeb
Haiti: Struggling to Survive - UN OCHA
The World Must Not Abandon Haiti to the Devastation Left by Hurricane Matthew - Time
Desperation in Haiti - Reuters



ABOUT SIGORA INTERNATIONAL
Sigora International is a socially and environmentally conscious for-profit business serving micro-residential and micro-commercial low-income customers that lack affordable and reliable electricity. We leverage our unique technology platform and deep experience in execution to rapidly deploy microutilities in frontier markets.
Our mission is to power and empower the world with clean, reliable, and fairly-priced energy.
Access to sustainable energy is about opportunity. It enables commerce, generates jobs, and creates new markets. Students can study and learn once the sun sets. Health clinics can refrigerate life-saving vaccines and sterilize equipment. Farmers can irrigate once-dry fields and grow crops. Women and girls can be freed from the time-consuming drudgery and danger of traveling long distances each day to collect food and water. Greater prosperity means more disposable income and new markets for consumer goods. Economies can grow stronger and more resilient. And countries can leapfrog the limitations of energy systems of the past and build clean, smart, and efficient systems of the future. 
Despite the serious efforts already made, today an estimated 1.2 billion people – 17% of the global population – remain without electricity.
We want to change that. Our aim is to provide underserved populations with a first rate electric utility service that is tailored to their needs and that can accommodate a dynamic energy landscape.
To learn more please visit:
www.sigorahaiti.com
Organizer
Andy Bogdan Bindea
Organizer