Will you please help support the Coast Miwok, whose stolen lands settlers' descendants from Marin to Sonoma Counties still occupy today? 
One of the Coast Miwok's visions is to build a living cultural center, with a roundhouse for ceremonies, with space to teach ecology and to invite other indigenous communities and exchange culture.  I imagine our donations helping to turn that vision into reality.  All donations will go entirely to the Coast Miwok of Marin, and by donating we acknowledge that they know and will fully decide the best uses for these funds.  
Kule Loklo roundhouse - Coast Miwok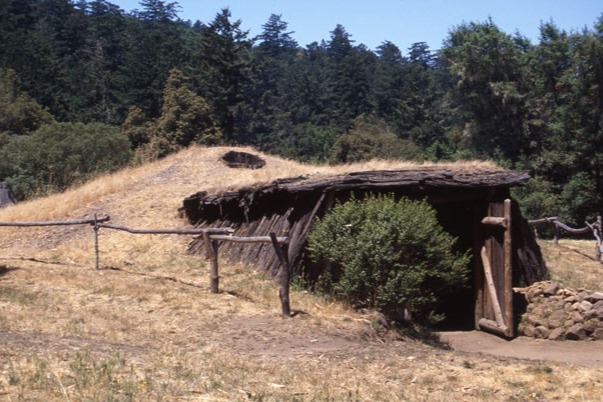 Photo  source:
https://radar.brookes.ac.uk/
I write this fundraiser as a white person living on stolen Miwok land, and want to be clear that the words here are from my (very limited) understanding of their history.   The Coast Miwok lived and tended this land for thousands of years before settlers came to occupy the land through a history of violent theft, slaughter, and dehumanization.  
While we can never undo this legacy of damage, we can join the Coast Miwok - with this donation and many other forms of support - to preserve and sustain their culture, center their voices, and resist oppression.
Will you join now to support them in their resistance of oppression?
Thank you for being a part of the movement towards justice and peace.  With each donation, I feel us inching that much closer to the collective dream of a future free from white supremacy.  My gratitude to you for helping to sustain and manifest that dream.
Organizer and beneficiary