Support Ocean Life Studio Fitness and Wellness
$2,555
of $150,000 goal
Raised by
33
people in 5 months
***We are running a great promotion for our donors. If you donate $200 you will get a complimentary month membership and free massage . The value of this package $260 for $200. Also, if you donate over $1000, you get one year free membership. If you donate over $5000 you get a lifetime free membership to our studio. ***

If you know Joanah and Darwin Bodero, (also known as: Canela & Cobra), you know it's been their
life's
passion to improve the quality of life for those
that
they serve. 
Joanah, a former NYC dancer and surgically trained physician assistant from Cornell University, has practiced medicine for over 15 years in some of the most demanding fields including Emergency Medicine, Neurosurgery, and Hematology/Oncology. Darwin, a personal trainer for over 20 years with multiple certifications and a degree in the field, manages a successful clientele business ranging from professional athletes to elderly population
and everything in between
. He is also an educator and presenter for one of the largest and most successful corporations in the fitness industry. During their "free time", they have managed and run a small business for the last 10 years, dedicated to teaching yoga and the Afro-Brazilian martial art, Capoeira, to both children and adults.
By combining their knowledge from traditional western medicine and human movement sciences, they are able to offer a unique perspective to healthy living. In addition, they have also partnered with Dr. Deborah Abel, a registered Dietician and professor at FIU University who will provide nutritional consultation and management. With a desire to use this knowledge to positively impact their community, Joanah and Darwin are now making their dreams a reality by growing their business and creating: Ocean Life Studio.
Ocean Life Studio will function as a boutique fitness and wellness studio. Our mission is to provide health and happiness to the Miami Beach community and beyond by offering a unique combination of fitness and movement based classes alongside health specialty services. Our members will have access to manage specific health concerns in a private clinical setting, while utilizing exercise and movement as a prescription towards achieving and sustaining optimal health. People of all ages will improve their life and have fun doing it at Ocean Life Studio.
Classes to be offered will include Yoga, Capoeira, Personal Training, Group Strength Training, Tai-Chi, Zumba, Ballet, Tap, Salsa, Samba, Barre, Pilates Mat, and Silver Sneakers. All classes will be taught by renowned teachers in their respective discipline. The wellness services provided will be medical wellness consults to address issues such as weight management, hormone imbalance, insomnia, detox, aging gracefully, smoking cessation, and nutritional guidance for medical conditions. In addition, Ocean Life Studio will offer regenerative services such as Massage, Acupuncture, and Reiki.
We look forward to offering all of the above services to help people reach their ultimate health and happiness. However, we need the financial support of family, friends, and goodwill supporters to make this family owned business a reality. No donation is too small and all the money collected will go directly towards the physical buildout of the studio and hiring of staff.
With your financial support, you will not only provide for the physical space but you will also be contributing to the betterment of the North Beach community at large. As a special thank you, any contribution given can also be deducted towards a membership or service! We will be forever grateful for any help provided.
In Health and Happiness,
Canela and Cobra
Ocean Life Studio
Visit our website
oceanlifestudios.com
to learn more about classes and services.
+ Read More
Update 2
2 months ago
Share
Hi guys! We wanted to share some pictures of our current space with you all, and also a picture of what the space will look like.

We also wanted to share the great promotion we are currently running. If you donate over $1000, you get one year free membership. If you donate over $5000 you get a lifetime free membership.

Please continue to share to help us achieve our goal to better serve our community, every little bit helps. Thanks!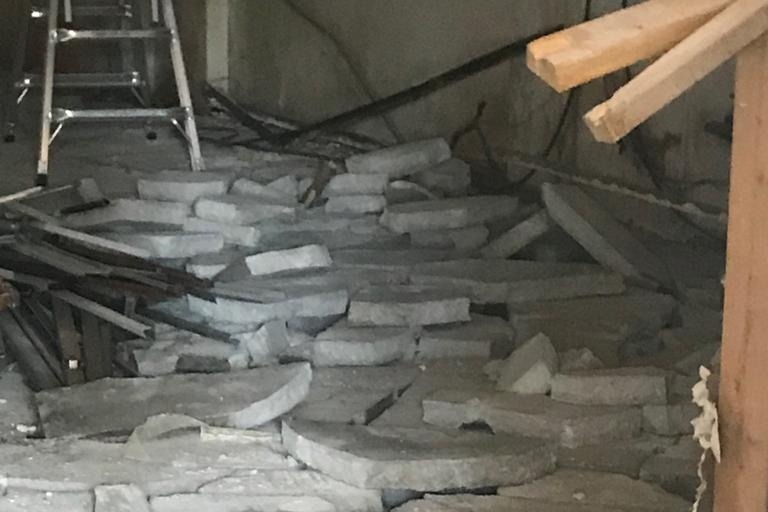 + Read More
Update 1
4 months ago
Share
Hi guys,

First, thank you to all of those that have donated! We are so excited to begin the renovations for our fitness and wellness center. We have a lot to do so please continue to share with everyone you know and donate if you can. Every little bit helps. Thank you!!
+ Read More
Read a Previous Update