Support for Nikki Addimando and her Children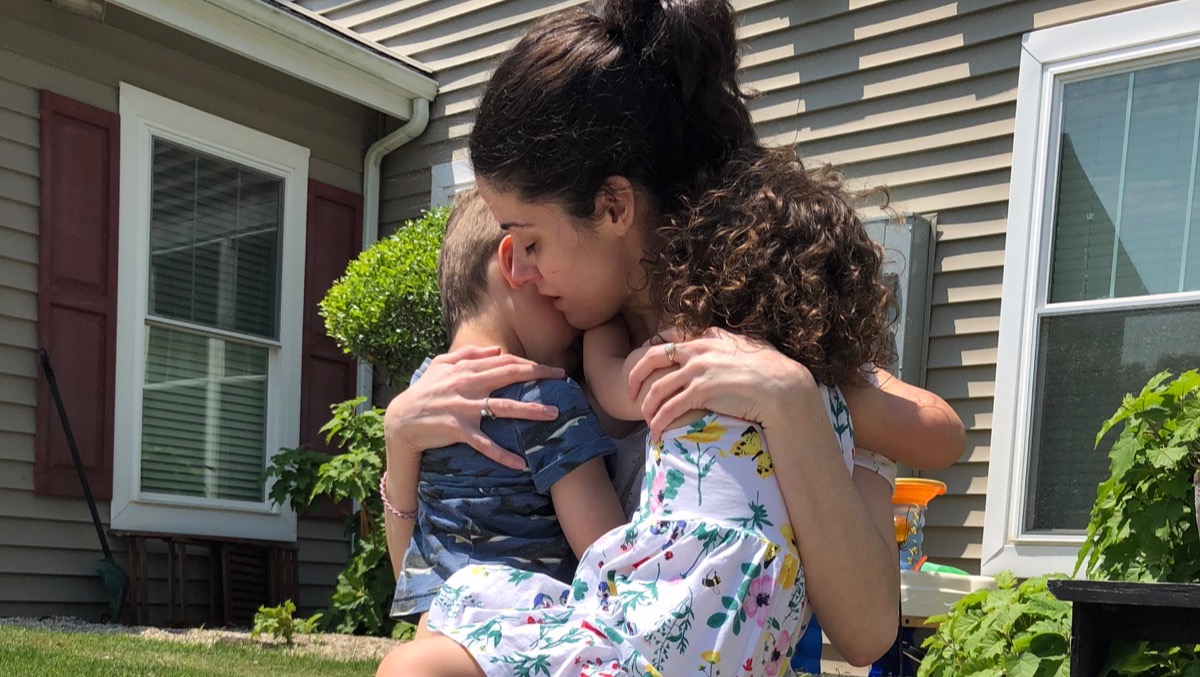 January 2022 Update: 
In November 2021, Nikki's legal team submitted an application for clemency to NY Governor Kathy Hochul.  Her application received massive community support; hundreds of people submitted letters of support, 18,000+ people signed a petition that we mailed to the Governor (
you can sign the petition here
 ), we held a vigil in Poughkeepsie, and ABC news covered her clemency appeal on Good Morning America and Nightline (you can find the links on our website:
www.westandwithnikki.com
). 
Despite the outpouring of support, Nikki's clemency application remains unanswered by Governor Hochul.  
You can help support her clemency campaign by contacting Governor Hochul.  Instructions can be found on our website:
www.westandwithnikki.com
.
In the meantime, we continue to raise money for Nikki and her children.  Your donation will go directly to the Addimando Family Trust, which supports the current and future needs of Nikki and her children, now 9 and nearly 7 (they were 4 and 2 when she was imprisoned).  The trust is managed by Nikki's sister Michelle Horton.
Nikki and her family are so thankful for the caring and generous support from people across the country.  It means so much to her.  
Thank you.  
Rebecca McWilliams and The Nicole Addimando Community Defense Committee
*********************
July 2021 Update:
On July 14, 2021, the NY State Appellate Court, Second Department, ruled in favor of Nikki Addimando.  They ruled that Nikki should have been sentenced under the Domestic Survivor's Justice Act, and they reduced her sentence to 7.5 years (down from a sentence of 19 years to life).
Our hearts hurt knowing that she never should have been imprisoned to begin with and she should be free NOW, but we have some comfort now knowing that with time served, Nikki will be home in about 3 years.  We are actively raising money for a trust that we created for her children - Ben and Faye - and hope that it will help sustain Nikki and the kids while she gets back on her feet when she is released. We thank you for your support and caring of Nikki and her family.  
********************
December 2020:
Our dear, loving, and gentle friend Nicole "Nikki" Addimando is a survivor of severe domestic violence who was given a life sentence on February 11, 2020  for killing her abusive boyfriend in an act to save her own life. We are devastated by the injustice of this ruling and continue to fight for her freedom. Her case is currently in the NY appellate courts.  
While we are still actively raising money to cover Nikki's legal fees, our hearts ache for Nikki and her young children and Nikki's sister Michelle, who is caring for them. We want to do something to help take the financial burden off Michelle as she faces the reality that she is now the sole provider for Nikki's children.  
Nikki would literally do anything for her children – Ben (almost 8) and Faye (5).  This unjust separation is pure agony for everyone.  Thankfully, the children love their Aunt Michelle, "Mimi", as they call her, and in her care they are safe and nurtured and so very loved. 
We hope you can help by providing financial support for Nikki's children that will be used for their education and life expenses. No amount is too small.  Please come together to show support for Nikki's children. 
We have created a Trust - of which Nikki's sister Michelle is a trustee - to place all donations that are raised.   
For more information about Nikki, you can visit www.westandwithnikki.com or find us on Instagram and Facebook @WeStandWithNikki. 
Thank you for your support.
The Nicole Addimando Community Defense Committee