This week Ruby celebrates five years with our family. She has now lived with us almost as long as in her first, not-so-nice home.
We adopted Ruby a month after our first dog Pip died. Everyone is different, but for me the best way to honor Pip was to adopt another dog right away. Her foster dads dropped her off two days before Thanksgiving. She arrived with a pink bed and a purple stuffed bear, both of which she still has and loves today. It was a messy time; I was still grieving Pip and Ruby was still healing and learning to trust. We gathered strength from each other and waited (and waited) until we were both OK.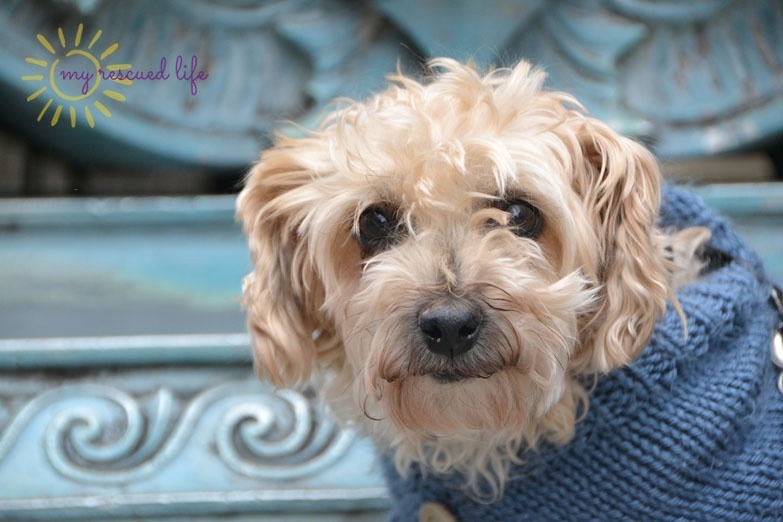 My father passed away in February. And once again, Ruby stayed with me through the weight and wreckage of grief just as she did almost five years earlier with Pip. This sweet and soulful dog instinctively knows how to be present in moments when there are no words.
The right dog always finds us at the right time and sometimes saves us as much as we save them
. 
           (Ruby when she first arrived at Chicago Animal Care & Control)
In memory of my father and in celebration of Ruby's five-year anniversary, I am raising funds for Safe Humane Chicago. Court Case Dogs are victims of severe neglect and abuse who have been rescued by police or animal control officers and are associated with criminal court cases against their abusers. Prior to 2010, court case dogs were kept in cages at Chicago Animal Care & Control, sometimes for years, and then were routinely euthanized following the conclusion of their criminal cases.
But thanks to Safe Humane Chicago, court case dogs now receive socialization, training and supportive care so that they can transition successfully to partner rescues and find loving homes.
Ruby is one of 1,200 court case dogs to receive a second chance thanks to Safe Humane Chicago.
Although truthfully my dad was more of a cat person, there was nothing he loved more than a good comeback story, especially Ruby's story. He always rooted for the underdog and was the ultimate champion of lost causes and second chances – and court case dogs are the ultimate underdogs.
Please join me in making a donation in support of second chances for court case dogs and the lucky families they will surely love and heal. All donations no matter how small are welcome and appreciated!
Thank you for your friendship and support! Happy Thanksgiving!