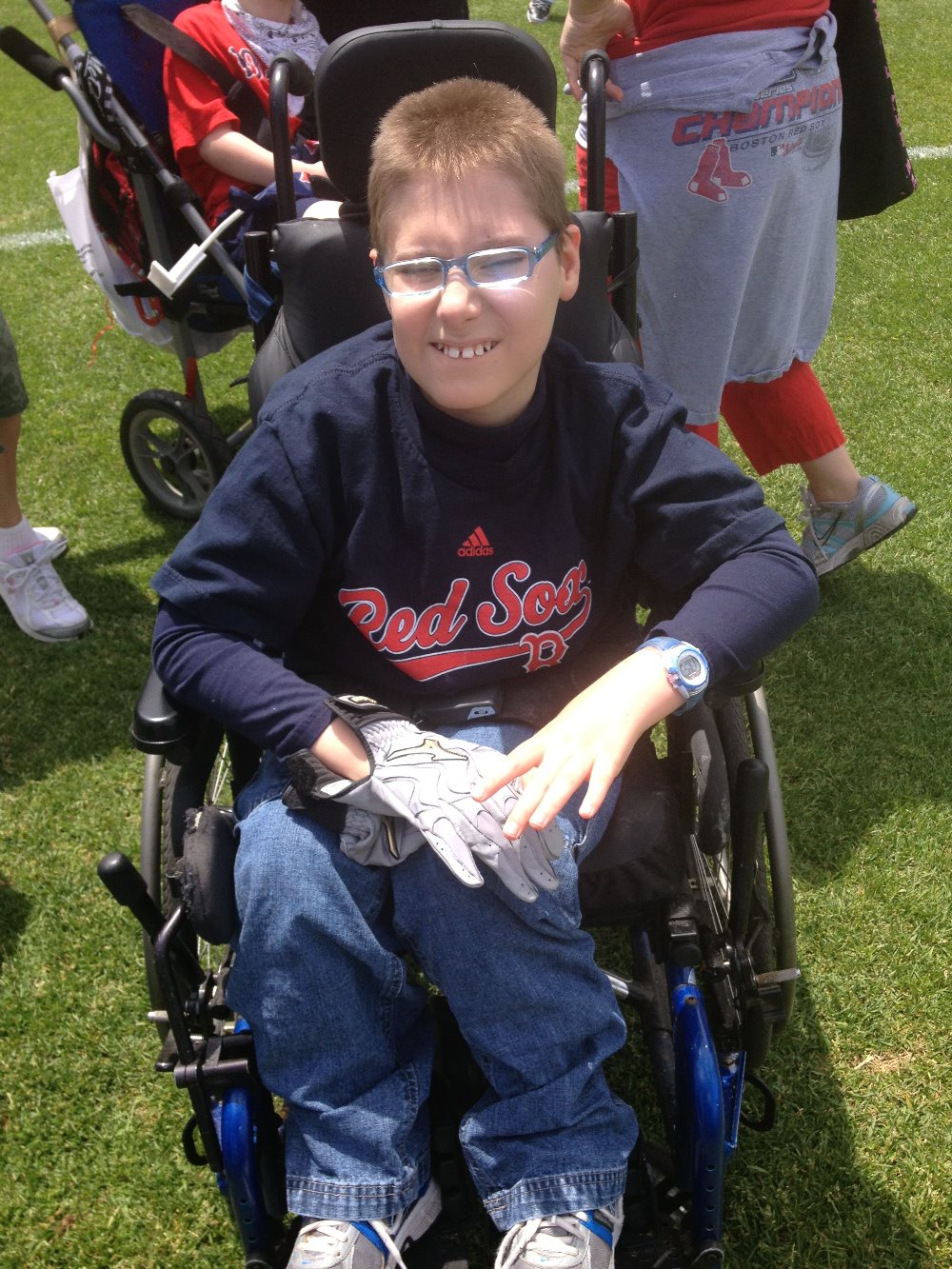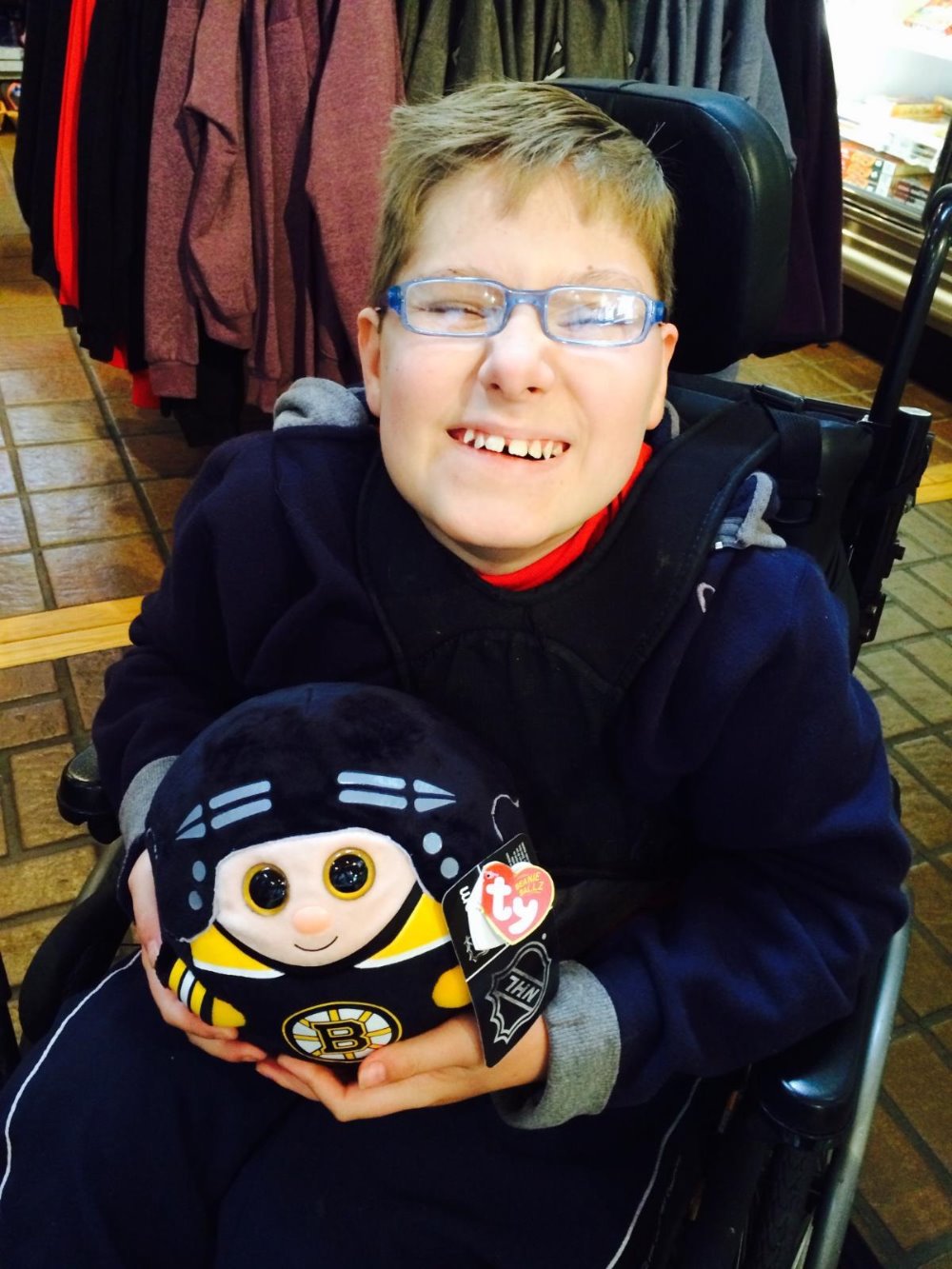 Hello!  Thank you for taking a few minutes to read and consider our story and a possible donation for
Josh
.  Greetings from Kayla Harris, a 14 year old girl and
Josh's
big sister, and Kimberly Andrews- luckiest nurse on the planet caring for Josh in his home.   Kayla and I are so fortunate to have
Josh
in our lives as a little brother and pediatric patient-  he is incredibly unique and awesome. 
Josh
is a funny, joyous, kind, gentle hearted, loving, smart, selfless and a sweet boy.   Just spend 5 minutes with
Josh
, he will have your heart melting, you smiling from ear to ear and positively impacting your day.   When Kayla was little, she really didn't understand or comprehend his medical condition- Spina Bifida.  Kayla didn't see
Josh
as different threw her eyes, she just knew
Josh
was unable to walk.   She knew he couldn't play tag and hide and seek like the other kids she knew, and she realized she had to bend over to hug him.   Kayla knew at that moment when she first held him, she would never have a normal life like all the other girls, but she was ok with it.  When
Josh
was younger, he was unable to talk-  Kayla learned how much
Josh
needed her when he used sign language to ask for Kayla quite often, and she could see the love
Josh
had for her in his eyes.   And I was fortunate to be on a school bus, caring for a fellow student at Meeting St. school when I met
Josh
.   We instantly bonded and I couldn't wait to see him again.  Shortly after that first bus ride, I was blessed with the ability to provide nursing services in his home and spend time with
Josh
and his family.  The last 4 years, nearly 5 now has been the most rewarding for me as a nurse with Josh and his family.   We have shared some amazing experiences together and made some lasting memories, and I hope to have many more.   Kayla and I were given something special and unique and it is ours to keep!  The Harris family are the most positive, loving and wonderful people I know-  they make me want to be a better person so I am so inclined to help!!  We are blessed to say over the last 4-6 yrs
Josh
has been pretty stable and did not need much medical care until recently.
   Josh
had a serious surgery on 4/9/15-  a spinal fusion to correct his scoliosis.   We are home and
Josh
is recovering well and working very hard to get back to baseline.  
Josh
and his family are now in need of a handicapped accessible vehicle, since transferring him to a car seat is to physically challenging- and unfortunately the cost is 50-60K at minimal for a basic van.   We are pounding the pavement, utilizing any and all resources to work as a team in the community to raise the money for
JOSH'S
  new WHEELZ.  So reach into your pocket, no donation is too small.   In addition to the gofundme page, we are having a Spaghetti Supper fundraiser on 5/17/2015 as another possible resourceful event.   Have a heart and lets get this boy rolling in his new
WHEELZ! GO TEAM JOSH!!!
Organizer and beneficiary
Kimberly Stephenson Andrews 
Organizer
East Providence, RI