Stacey McCartney - LET Access 2017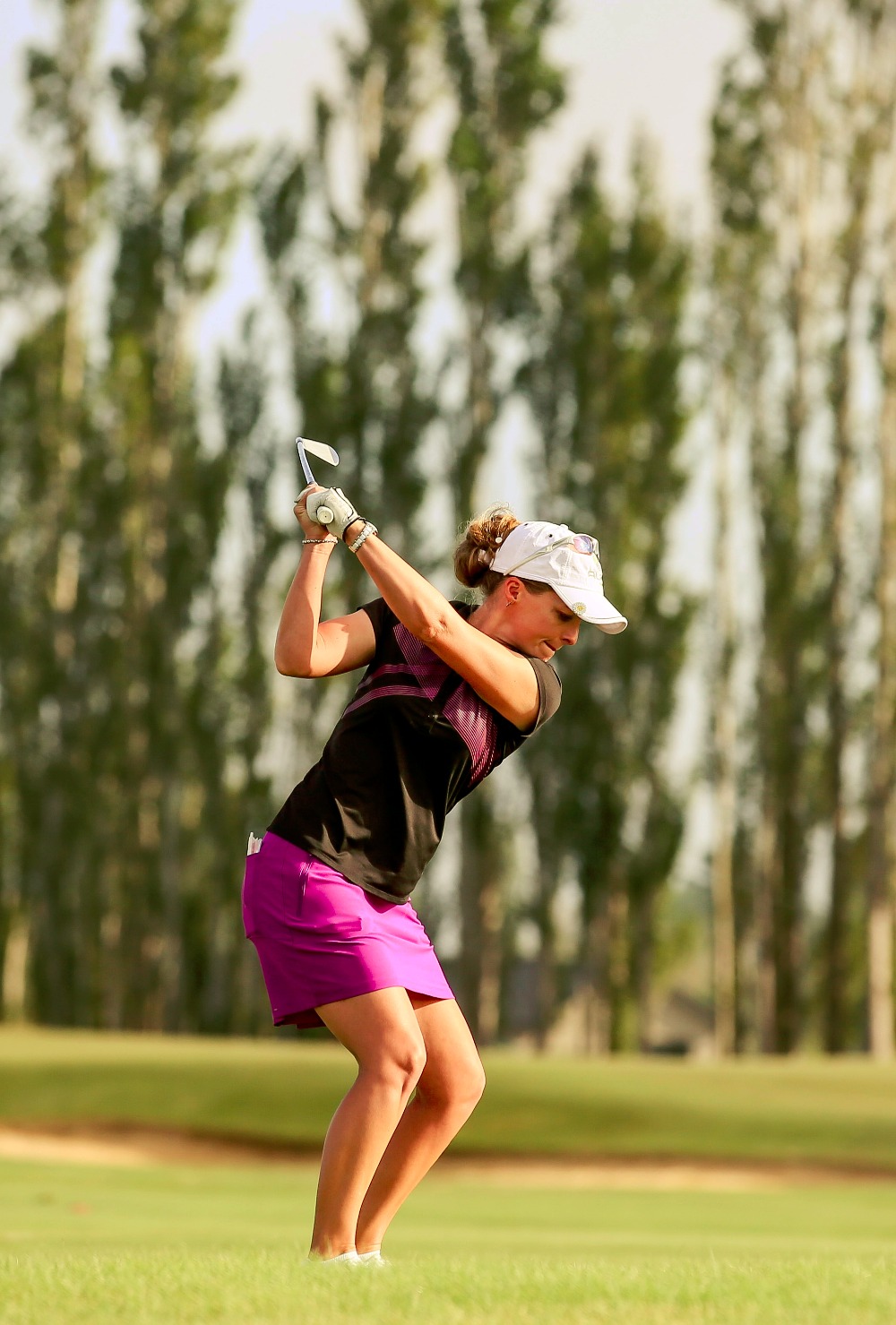 For 2017, I am back in Paris once again, and out on the road in Europe on the Ladies European Tour Access Series (LETAS) , and down under on the Australian Ladies Professional Golf Tour (ALPG)  .  

Here is the LETAS Schedule for 2017

My goal is to qualify for the main Ladies European Tour (LET).  In order to qualify for the LET, I need to finish Top 5 on the Access Series money list.  If I fall in the Top 20, I go straight to the final stage of Tour School in Morocco in December.  

The only way I can travel to each event  requires a good income.  I rely purely on my own savings, and the support from my husband Mark's full time job.  I believe working another job outside of golf takes away precious time I can devote to improving my game.

For anyone who has traveled, you know it is very expensive!  I'm lucky that I get to travel and play golf, but it's not all that it seems...The Access Tour is extremely expensive, and is a Tour which defines players who really want it, and who don't.  

As you'll see from the schedule link above on the LET Access site, the total prize purse for my events doesn't exactly provide a lucrative career....

As an example, here is a breakdown of expenses for one event: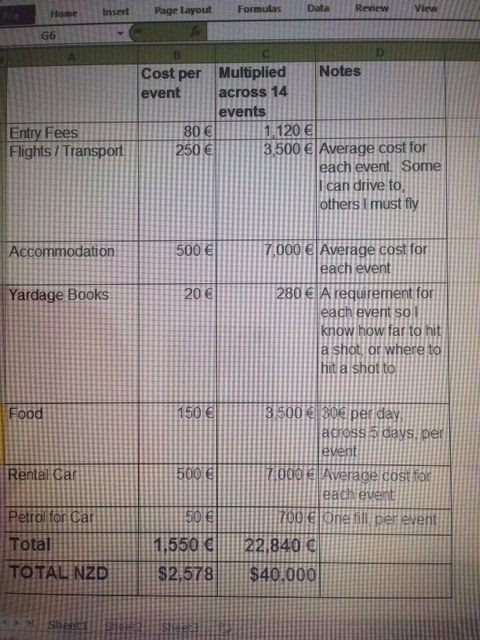 As you can see, the expenses add up, as does the pressure to play and perform well so I can get to the next event.  The importance of getting to the next event increases my chances of either making the LET, or going straight to Final Stage of Tour School.

The help my supporters can provide, just like my own expenses, will add up, and it allows me to keep progressing as a player!  A little from each person enables me to pay for either my entry fee one week, or my flights the next.  

Since leaving college, I have never found myself in a position to give myself the best chance to deliver on my talent - whether through a lack of funds or a support structure. For the first time in my career, I have that structure in place, with constant access to a world class swing coach and mental coach, a permanent base on the continent I am on tour, and access to a regular caddy. I firmly believe I still have what it takes to compete with some of the best players in the world - and have proven this on occasion in the past. With your help, I aim to reach my full potential as a touring professional.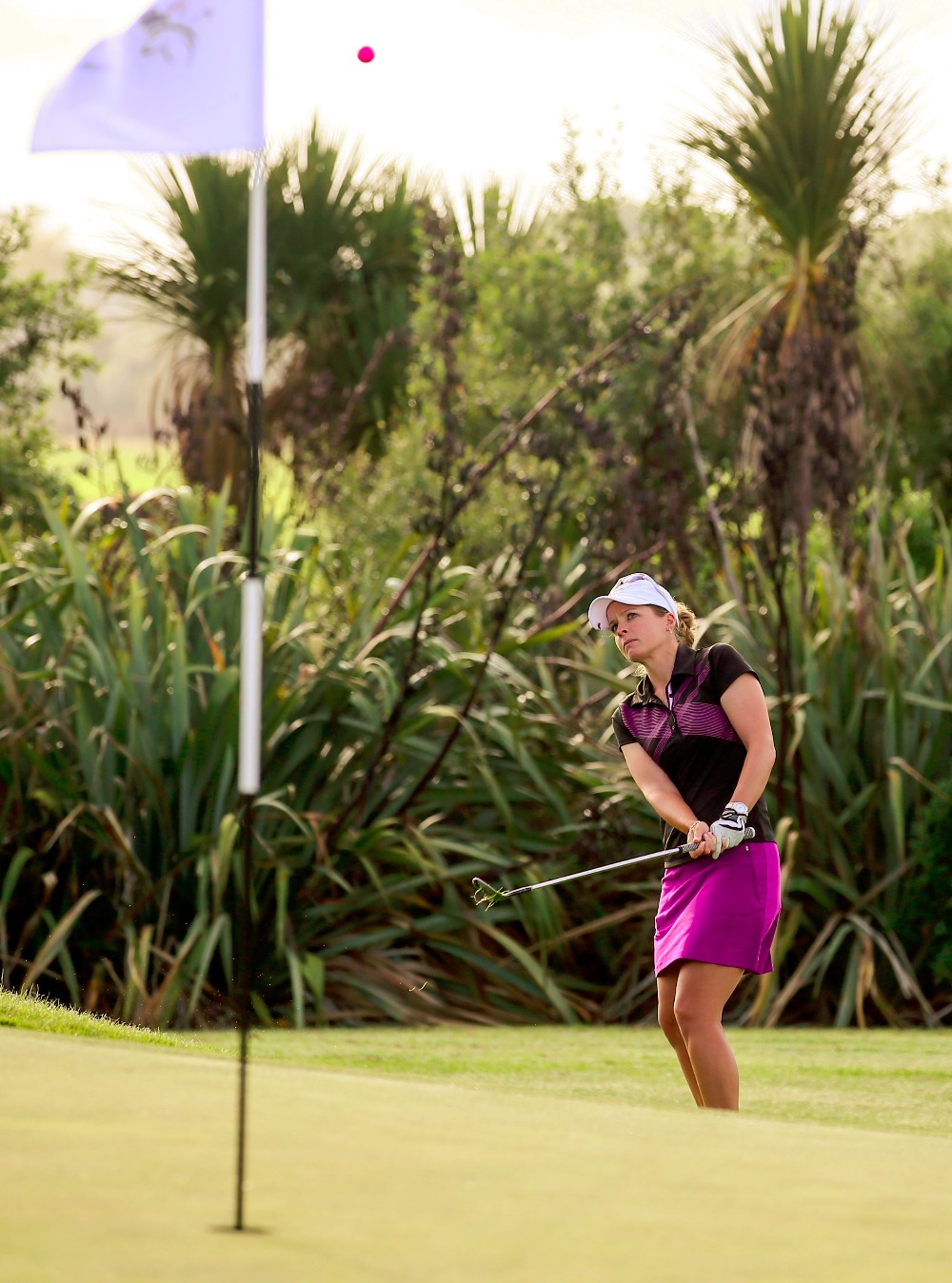 All donations will be in Euros
1 Eur = 1.53NZD
1 Eur = 1.07USD
1 Eur = 1.40AUD

Thank you for taking the time to read through my proposal.  Below is my Golfing Resume to date

Full Name: Stacey Renee McCartney
DOB: 20/12/1984
Birthplace: Auckland, New Zealand
Year turned pro: 2007
Best pro finish: 1st (ALPG – x2)
College: University of Memphis
Degree: Bachelor of Liberal Studies

·            Represented New Zealand in the Commonwealth Tournament

·            2006 Conference USA Golfer of the Year

·            Member of the winning 2007 Conference USA Championship team at Memphis

·            Recorded six (6) individual wins while at the University of Memphis – and current record holder for lowest career average at Memphis (75.3)

·            Named by GolfWorld Magazine as one of the 'Top 50 Players to Watch'

·            Top qualifier for the 2007 US Amateur Open

·            Highest finish of fifth in the Duramed Futures Tour Rookie Year – 2008

·            Two-time winner on the Australian Ladies Professional Golf tour – 2009

·          Led after the first round of the 2014 New Zealand Women's Open – in just my second major tournament back as a professional after three year break

-          Since my return to full time golf July 2015     -


·         University of Memphis 'M Club' Hall of Fame Inductee – To be inducted

·         T30 HLR Golf Academy Open, Finland 2015 Scores 73, 75, 73

·         T18 Mt Broughton Ladies Classic, Sydney 2016 Scores 77, 69

·         T15 Bing Lee Fijitsu General Open, Sydney 2016 Scores 72, 73

·         T12 Mulpha Norwest Ladies Pro Am, Sydney 2016 Score 72

·         T33 Goldkey Financial ALPG Pro Am, Sydney 2016 Score 73

·         T39 Ribeira Sacra Patrimonio De La Humanidad International Ladies Open 2016 Scores 70, 72

·         T37 Boras Ladies Open 2016 Scores 73, 74, 78

·         T15 Ladies Norwegian Open 2016 Scores 73, 74, 68

·         T35 Elvi Ladies Finnish Open 2016 Scores 74, 75, 74

·         T25 NordicTrack Open de Strasbourg 2016 Scores 72, 69, 75

·         T23 Azores Ladies Open 2016 Scores 80, 73, 73

Scoring Average
PAR3 - 3.34
PAR 4 - 4.22
PAR 5 - 4.74

Round 1 - 74.91
Round 2 - 74.18
Round 3 - 73.6

Overall Scoring Average - 74.37