"I can't watch anymore… I can't watch anymore… It's gone!"
This was from our sister. It was part of our family group text last Sunday, September 2nd.
Our Sister Dyan and our brother Steve watched as their family home burnt to the ground. A rapid fire on Sunday caused the complete loss of the Spence family home up on Bonner Mountain in Orofino, Idaho. This was not only their home, but a legacy that has been in the Spence family for four generations.
Steve and Dyan, now owning the home, live there along with Steve's elderly mother Joyce. Steve's Mom and Dad, Bob and Joyce Spence, built it with their own two hands. After Steve's father, Bob, passed, Joyce continued to live in the family home built with her husband, being cared for by Steve and Dyan who purchased it, keeping it in the family.  
Thankfully their lives are intact but with only the clothes on their backs.
They lost everything. They now have nothing… not even a toothbrush.
                                             This is what is left of the house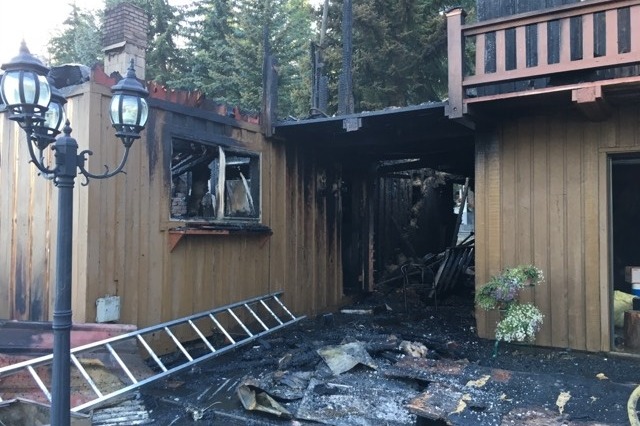 Many of you will remember the Bonner Mountain Music Festival. The Spence's opened up their home to thousands and shared free music to all who came up to Bonner Mountain. Sharing their home with everyone. They would give the shirt off their back for a stranger.
Let's bless them and give back the love they have shared throughout the years.
Please help us today, bring beauty from ashes. 
Let's bless them back!
Please help out the family through this very emotional and critical time with any support you can give.
Please share this on your social media and with all your lists who might know them.
Let's help resettle them until they can build a new home. 
This is the fund to donate directly to them. 
Thank you for loving the Spence's with us.
first protestant church of pierce Bonner-Jared
Organizer and beneficiary
Kerry Herrick
Organizer
Orofino, ID