My name is Rae Hughes and I am from the Netherlands. One of the main reasons I decided to set up a Go Fund Me Page is because I am in need of help
Since I was a child, it always felt as if I had to struggle because it was always filled with a lot of drama and abuse. My father was an alcoholic and used to beat me pretty often. To be honest it was really tough but I thought it was normal because I didn't know any better. One day my father decided to me and my mother out of the house after a huge argument my parents had. We had to sleep outside in the cold and I remember my mother trying to cover me with her jacket meanwhile she was freezing trying to protect me. My mother always been my superhero and I realized it that day. She went back a few times but couldn't handle it any longer, so she divorced him and left.
We went to live in a protected house for women that have been abused by their partners. It might sound crazy to you but at that time it was the safest place I ever stayed so to me it felt like it was home (well a little bit). By that time I reached the age of 6 and we had to stay in the house of protection untill the government transfered us into a house of our own. It took approximately a year for us to be transferred but at least now we had a house of our own. I've always been by myself and wasn't used to people comming to our house very often. However my mother was a caring woman, she was like the grandmother/mother that everybody loved and wanted to be around because she always took care of everyone. She was a believer of God and used to go church A LOT. Nothing against going to church but you'll understand later.
Just when I thought my mother and I were okay.. She told me that her troath was hurting and she had problems while drinking and eating. My mother always had to go to the hospital from time to time so I didn't really think too much of it. I was young and I wanted to protect my mother so we went to the hospital togheter to hear the results. The doctor told us that she had cancer and she only had 5 years to live. This was back in '04, I was just a child but I understood that I could lose my mother at any given moment. My mother always had a positive spirit and I thought I would never lose her because thats my angel and she's special. It's so much to speak on and sometimes I even think I should write a book because she suffered so much. I used to see my mother cry everyday because she was sick and we had nothing. The cancer in her troath was stable for 3 years and then she started feeling dizzy all of a sudden and passed out in the bathroom. The ambulance had to come and get her so it was very traumatic for me. After that everything went downhill fast.. my mother basically told be that the cancer in her troath took over a part of her brain and they only gave her 2 months to live. I will never forget that day, we both cried like babies because we knew what was about to happen soon.. She started to lose sight on her left eye and the left part of her body couldn't be moved. Man I still cry when I think about her being in pain because everytime I saw my mother you could see she was ashamed of leaving me but didn't know how to tell me. Everybody was trying to get me ready but I couldn't because my mother was a super star with super powers in my eyes.
Unfortunately.. she lost the battle on January 26th, 2009 (RIP) I was 13 turning 14.
When my mother passed away I already felt like an orphan because my dad never cared for me. If I think about it now it's pretty sad but it really felt that way. Days after my mothers passing, I had to move to a relatives house. This was pure hell because I told my mother before she passed away that I didn't want to live with them but I know my mother did what she thought was best for me so I forgive her. I lived there a couple years until I turned 18 and left. One thing I am gratefull about is the fact that the relatives gave me some type of structure/routine and I didn't have that because my mother couldn't always take care of me because she was always in the hospital. However I couldn't take it anymore because I didn't trust the relatives husband. As I became older I started to understand his games and manipulation. His family confessed to me that he was phedofile and they hadn't tell the relative yet because he was hiding it from her. For me it was too much because I was sexually abused myself, and started seeing things that he was trying to do to me. My instinct told me to run ASAP because vulnerable childeren is what a phedophile looks for so I left. I was 18 by then but I had to protect myself from anything.
Living by myself is cool but I didn't care about myself too much. I was battling depression and crazy insomnia because I am always busy overthinking. Tried to go to uneversity just so the relative could say she "made" me but I didn't feel supported or loved at all. I remember days of not eating and just staying inside a dark room crying about life because nobody understands me. This went on for a good 2,5 years. School was everything I had because it kept me positive.. but hey.. just when you think you've lost it all.. August 2015 I received a message from my sister (dad side) on Facebook. She told me she wanted to talk about our father and I already knew either he is sick or he is dead.. So she called me and started crying because she didn't want to hurt me. However she told me that our father had lung cancer and he only has 4 months to live.
Cancer..??? Again??
I wasn't expecting this to ever happen to me again.. Like I just turned 21, don't have nobody in my corner and now I'm losing someone that wasn't really there for me? I had so much questions to ask my dad because he never had time to look for me but now because he's sick he wants me to be there? Thank God I am blessed with a forgiving heart, my father was already terminally ill, why bash him with hate and anger. The same week I heared the news, I skipped school and stayed with my father as much as I could. Trust me it was weird and hard at first because my father kept asking how my mother was doing and where she was. Mind you my mother had already passed away so it was confusing to me. At first I kept saying she passed away but after a while I started saying she is okay and well. Sometimes it made him happy and he even managed to say that my mother was a very good woman and he regretted treating her so bad. Basically it made me feel like he missed her so I couldn't be mad at him. We made the best of the 4months we had togheter and thats all I could wish and ask for because I never had a dad. What's crazy about this is that I felt like I was in a rollercoaster all over again. His lungcancer spread into his brain and stomach as well.. same thing my mother had..
Unfortunately my father lost his battle on December, 8th 2015. I was 21 by that time and now I'm 24.
3 years later..
Still in pain, no love, nor no family to count on.
I've studied and tried to combine it with work the whole time but after my father passed away I started to head to a burn out. Always continued working because I need the money since I live by myself I pay everything myself. However, these last 3 years I've been down for lowerback surgery (sinus pilonidalis) 5 times. My last surgery was on the 28th of November. Due to this chronic disease it keeps comming back and keeps me from proper walking and sitting. Since I don't go to school anymore because I couldn't afford it anymore I still have bills to pay. It's not that I don't want to work because I work everyday and try to focus on my talents even after surgery. It normally takes 2–4 months for the wound to heal and I get back to work within 1 day after surgery because if I don't work nobody will help me or understand my situation?
*Update (29-12-2018)
I'm back in the hospital and I just had surgery again (Sinus Pilonidalis). This is the 6th time I had surgery for the same problem and it's starting to affect everything I do. I can't sit down properly, I can't laydown on my back, only on the side. I can't kneel, run, swim, basically I can't do nothing that's too much pressure.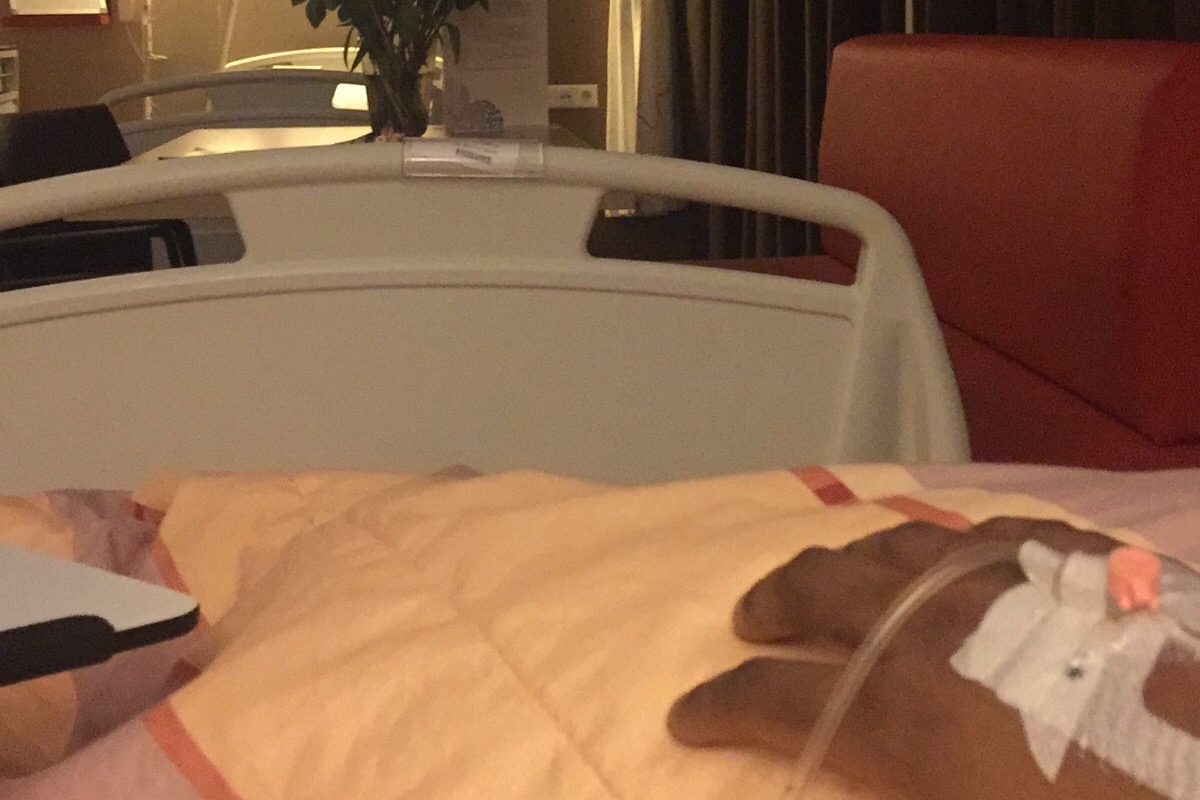 I feel lost because it feels like I'm pushing and pushing but nothing seems to work. Now I realize I need my health more than ever. I like my job a lot but they don't pay when I'm sick. Just had my last paycheck and I payed all my bills the same day. It's not that I don't take responsibilities because I am aware and I made sure everything is paid in time. I never received mental or financial aid it's like a taboo being an orphan because nobody wants to talk about it.
However I do.
I humbly ask for help please.
I don't have any support so yes I feel lost and I don't know what to do. I am trying to survive but it's hard if you don't have nobody in your corner.
Appreciate everyone that wants to read my story. Thank you