Hello everyone and first of all thank you all who came to see my page:)
       My name is Masha Voitko and I am 19 years old girl from Germany who believes that
every big change starts with small steps
. That's the philosophy I live by every day since I've visited a very small village in
Zambia, Africa
called
Mazabuka
. Currently, I am the student who works in free time to raise some money for my future idea, and here I am also asking for all of Your help if you share the same philosophy as me and have the same passion. Just want to start off by saying that after living in 3 different parts of the world (Asia, Europe, and Africa), I can say that experiencing life in Africa was the hardest time I've ever had in my life... Seeing
poverty
, in reality, do really hurts when you have only seen it on TV but looking right into the eyes of poverty made me very emotional that I am not able to h
elp everyone in this world who suffers from either the malnourishment, dehydration, lack of housing, medicine, and proper education. For some of us, clean running water, freshly cooked food, roof under our heads, hospitals and proper education are the things we take for granted everyday but for others, those are the things they have probably never experienced in their life at all. I see how some people on the same planet can live differently than we all with new and modern technology while they can not even afford food for themselves. I want to teach them something that they have never done in their life and help with building what they need. So,
my goal is to make this world a better place for poor Zambian people. 
     The pictures You are going to see down below are from one of the project that run by Assumption Parish which supports the community and in particular the youth in Mazabuka, Zambia. These projects target orphans and underprivileged children such as the Ark Project which comprises a home for teens with difficult family backgrounds. The Assumption Parish is facilitated by the Irish charity SERVE. Each year SERVE sends volunteers to support programs in developing countries that help to transform the lives of some of the poorest communities in the world.
        So, last summer, I was one of the volunteers traveled to the small village called Mazabuka for 2 weeks but before traveling to Africa our goal was to raise
€5000
by organizing a bunch of fundraising activities. Some months later, I and other volunteers in my group were very fortunate enough to raise €7000.
Most of the money benefited
the  Luyobolola School
by building unfinished classrooms and bathroom blocks including painting (internal and external), replacement of classroom doors (For the first time, 900 students now have access to modern toilets, replacing the drop-down toilets they were using before).
The rest of the money was split between Luyando Farm
to help (Ongoing support of the piggery project) with basic farm equipment and supplies, including seeds and
Flamboyant Special School
to cover some core running costs of the school.
The last purchase
of essential sports and learning equipment went to the Assumption Parish Youth Centre Renovation. Additionally, grant towards repairing electrics and plumbing with a view to enhancing the operational effectiveness of the center.
 (All of the work done can be seen as the photos I've posted where the money went and will be going to in the future)

      This information will help You to know what the funds will be used for and who will benefit.  My goal is to raise another €5000  or more in order to help this village with some more development of school and youth center or with some basic needs like food (the main reason why kids are attending school in Mazabuka is that they will have access to some porridge for lunch only and that is really horrible to see but we are about to change it, right? :( ), clothes (the fact that kids who are wearing shoes are considered as rich there is something which needs to be changed), more school equipment, face masks that cover from the dust (which are going to prevent coughing and eye problem). Additionally, this time I also really want the funds to be used in providing clean and drinkable water in the water tanks since I've seen a lot of people especially kids suffering from water shortages and getting sick from dirty water.
The Irish Charity SERVE
will be the organization I will be working with in order to bring all of my ideas in reality.
Your support will really really mean
A LOT
to me. With that money, we will be able to make a huge difference for those people who are fighting for their life every single day. Even €5 will provide a proper breakfast, lunch, and dinner for one kid in Mazabuka (one family in Mazabuka gets $2 per day to stay more or less full all day).  All of the work done will be published here for all of you to look at:) I am really looking forward to seeing the outcome using the donated money because I am the person who loves helping and I care about our world and people who live on our planet. Only as the group of people we can make a change in this world no matter if it will be only 1 person, it is still a change. This fund is maybe not about the money but more of finding people who are as passionate as I am when it comes to helping people.
Once again, I will really appreciate all of your help  !!!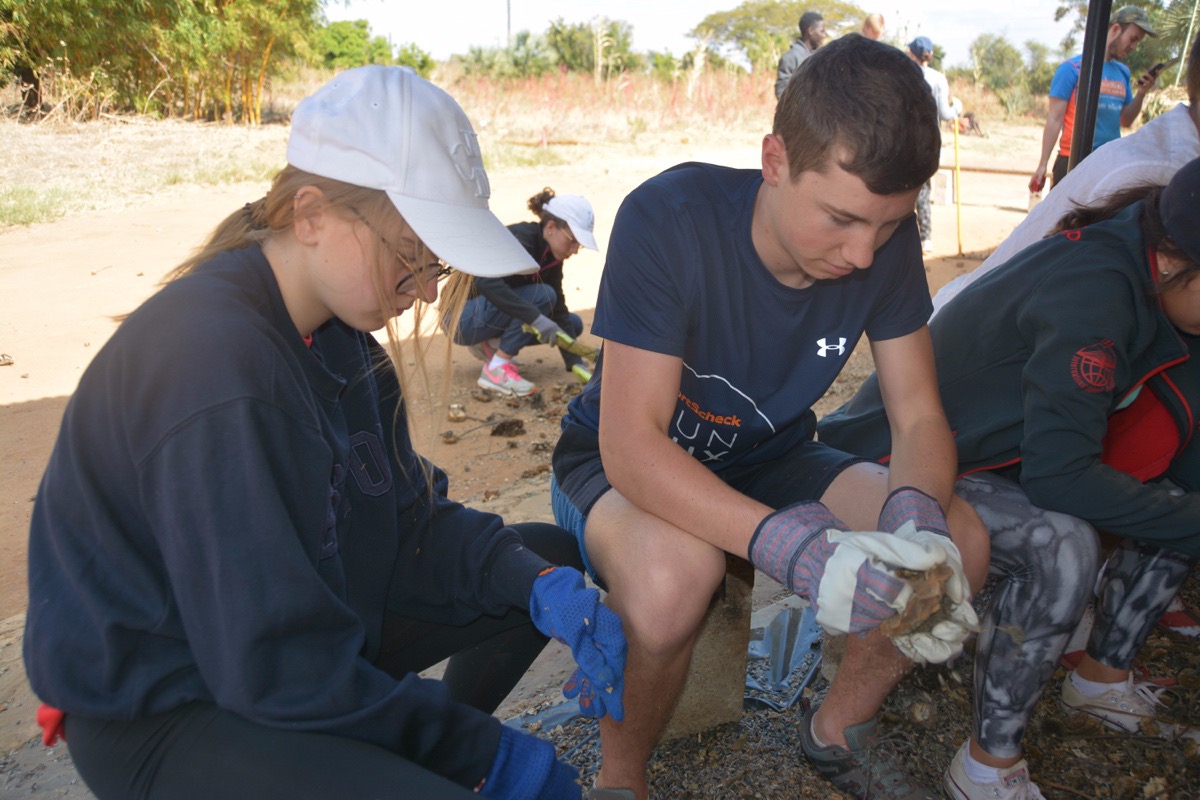 Donations

Organizer
Mariya Voitko 
Organizer
Augsburg, Bayern, Deutschland
#1 fundraising platform

People have raised more money on GoFundMe than anywhere else. Learn more

GoFundMe Guarantee

In the rare case that something isn't right, we will refund your donation. Learn more

Expert advice, 24/7

Contact us with your questions and we'll answer, day or night. Learn more