Headed toward the USA National Team
Flying out to the Olympic Training Center to train for the Team USA Youth National Team on Christmas Day. Please help us make this possible.

While most athletes dream to be in the top 100 of their sport, Aleeya has done this multiple times since nine years old. Yes, as you all know and have been right beside her, she strives even bigger dreams of pursuing the Olympics.

Aleeya has been pushing herself academically as well as training year-round since age nine. She has accomplished many goals as well as maintaining a social life to the best of her ability. A Friend? You cannot ask for a better friend being as busy as this little girl proves to be. Friends are important, family is important, but for all of us who know Aleeya, we all know how important her God is to her. Countless times we cry to our God to carry us through this journey and beyond. He has blessed us numerously!

At 9, Aleeya joined her first club team on the 12 Elite. At 10 years old she was sent to Fort Lauderdale with Team USA training as well as being selected on the 15 Gold Club Team. Being the youngest by far but a strong determined player, she entered into the first year of criticism fueled by jealousy. We are thankful for this experience because it has been a piece of the building of who Aleeya is now. At age 11&12 she was selected for more training in Las Vegas with Team USA as well as selected on the 15 National club team. Continuing to age 13 she was again sent by Team USA to Colorado Springs for more training and continued by being selected for the 16 Silver club team. Wondering how much more competition, training and pushing my little girl can endure, or how much more her body can handle, at age 14 she received a letter saying she was invited to be on the top USA Team Program, A1 through USAVHigh Performance. The A1 Program is the National Training Team Program for USA Volleyball. The athletes who participate in this program are in strong contention to fight for a position on the U.S. Girls' Youth National Team in the subsequent year. Participating athletes train as a group for 5 days before splitting into ability-tiered teams of 11 for the USA High Performance Championships immediately following training. Training is conducted by some of the top High-Performance Pipeline Coaches in the country and features an intense international skill and system focus, including hands-on opponent scouting training. Teams are selected based on athlete performance during training. Not expected to be selected for this level, Aleeya again proved this little Maine girl can play. After returning home from the most incredible experience on Team USA, she eagerly awaited tryouts for club season. As we all know, she was asked to join the 17 National club team!

You may ask what Aleeya does during her "spare time" in between club and traveling with Team USA? Well, "spare time" is not part of her vocabulary or part of ours as her parents! She and her sister play competitive beach volleyball with Spike University in Hampton, New Hampshire on the weekends. She loves beach volleyball, but has the passion of indoor. Playing beach gives her the conditioning she needs for her body as well as to prepare her for the trainings she encounters year-round. She is also involved in clinics whenever she can through her club or local colleges on her off weekends. In between all of this, Aleeya has been selected for the AVCA Phenom Watch List by Under Armour which sent her last year to Ohio as a Phenom and this year she was selected again and is being sent to Kansas City. Spare time is for the "birds"!

Turning 15 is a big deal for a teenager. DRIVERS PERMIT! For Aleeya the excitement wasn't turning 15 this past August, or even receiving her permit, but the excitement was turning 15 and making the 18 National Club team under the coach she has been dreaming to play for since she was 11. What more can you ask for to finish the year with? She is heading to Kansas City in a few weeks to play in front of D1, D2 & D3 coaches and on top of that practicing 3 times a week for the 18 National club team to prepare for upcoming tournaments. We thought this was enough for 2017.

We were wrong!

Chad called me yesterday, November 14th from work asking me if I have checked my email, which I hadn't yet. When we think Aleeya has climbed as far as she can climb at the present time, the Lord opens another door for her. I open my email to find a letter from Team USA stating she has been selected to train for the USA Youth National Team as an outside hitter! WHOA! Could this be real? She will be satying and training at the Olympic Training Center in Colorado Springs. She has dreamnt about training at the Olympic Trining Center.  Only 40 of the most elite volleyball girls from the High-Performance Trainings around the Country are chosen to attend the National Training. The National Team Training Program is an opportunity specific to a National Team's (NT) age group. It is only available to those athletes who fall in the coming year's NT eligibility and have been invited directly from USAV High Performance. The Program's training is structured for our top identified athletes to compete against one another for accurate evaluations and prospecting before the following year's National Team selection.
Christmas Day, Yikes....

I sit back and think about all the pressure from school or everyday life which could cause stress, discouragement, and the want to give up, yet I can't express how proud we are over how well she has maintained and stayed so humble. Here we are in Novemeber and we get a call saying we have to pack her up on Christmas day.  Again, another day she misses as a child but continues to push to be better. Just the way she wants it.  The realization as I write this of how she has been practicing 6 days a week on top of school work since she was 9 years old. Her summers were never spent like a normal child spends it. She was never home enough to enjoy being a kid. We travel over an hour 3 days a week for practices for her club teams and all three of those days she does not return home until well after 11:00 p.m.. She immediately jumps into her pajamas and finishes her studying for classes or tests for the next day. It has not been easy, but she will never give up. Her last statement to me as I was a bit concerned was, "Momma, I have come this far, I can't give in now."

While Aleeya enjoys volleyball, she admits balancing school with all the practice and traveling can be tough, yet we realize how thankful we are for her small Wiscasset Christian Academy School. Without the great staff and her close friends, she knows this would be an even harder journey to continue.

Determination? I have never met a little girl with so much determination. Just like most other successful athletes, Aleeya had her challenges in the beginning that she had to overcome. Her persistence and determination to push through some of those harder things definitely make her stand out in the sport.

As for Aleeya's future in volleyball, she hopes to play for Penn State and of course someday make that Olympic Team.

As her high school coach and mother, alongside of her father, older brother and younger sister, we are fully supportive of these goals and believe Aleeya is capable. We will be pursuing as far as we can get with her in hopes that we can get a college scholarship through pursuing the elite path. She is definitely in the right direction to make this goal happen.

Many of you have been following Aleeya and have been supporting her financially. We want to thank you all again from the bottom of our hearts. It won't be forgotton. Without your support Aleeya's road to the Olympics would not be possible. She is almost at a level in which Team USA covers all expenses. As of right now, financially it is tough, and your help is such a blessing! We love you all.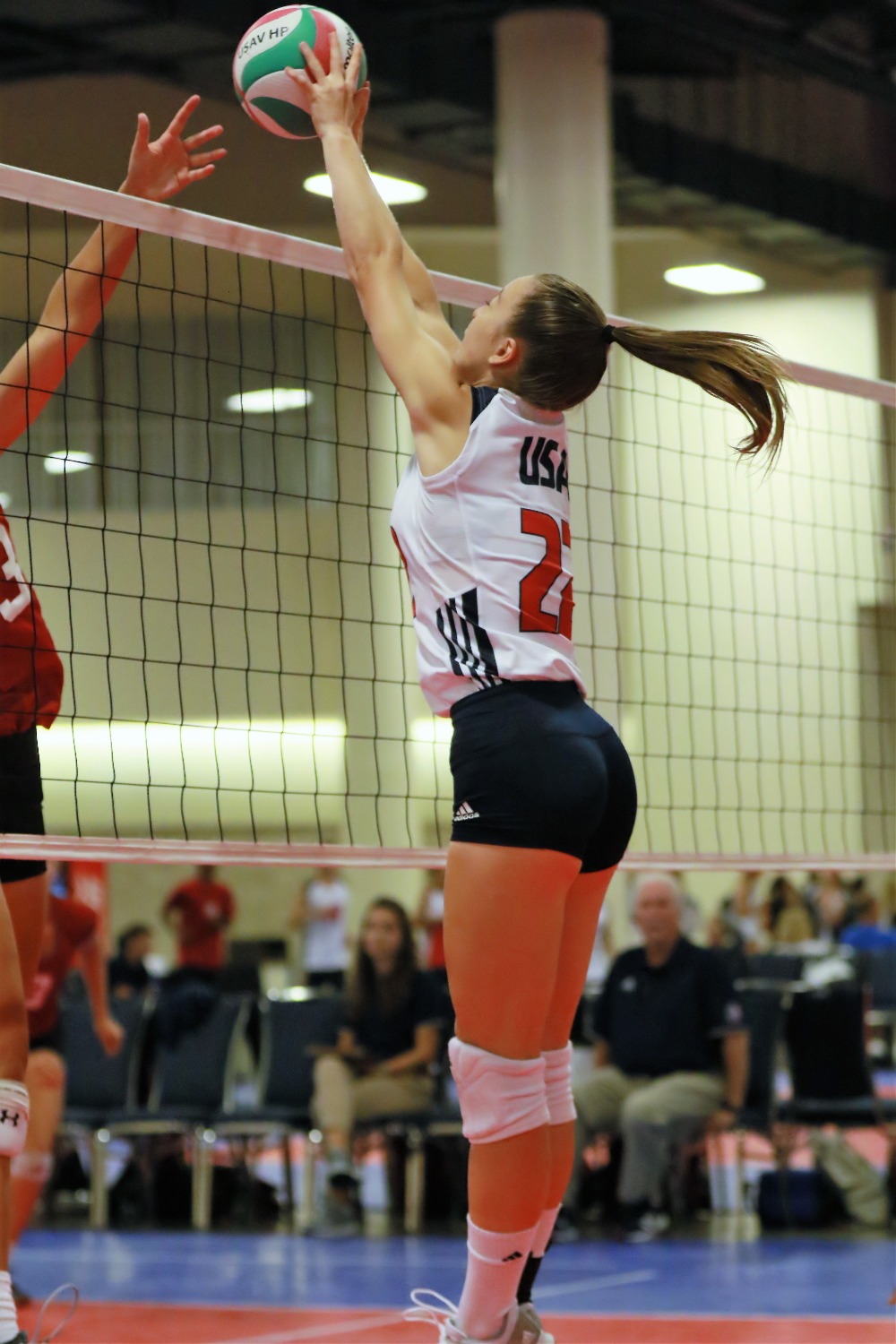 Organizer
#1 fundraising platform

More people start fundraisers on GoFundMe than on any other platform. Learn more

GoFundMe Guarantee

In the rare case something isn't right, we will work with you to determine if misuse occurred. Learn more

Expert advice, 24/7

Contact us with your questions and we'll answer, day or night. Learn more