Sisters of St Louis Ethiopia Fund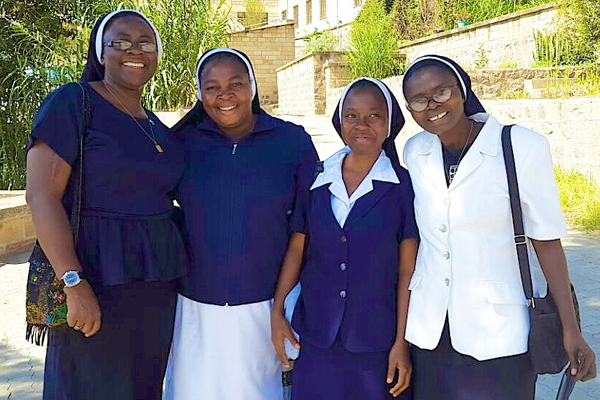 In September 2013, the Sisters of St Louis established a community in Dawhan, in the Tigray region in northern Ethiopia.
The main focus of the Mission is to:
- Engage in family evangelisation,
- Supervise and develop the Kindergarten School,
- Empower women and young girls, and
- Work in health in care.
Dawhan Kindergarten School

The Holy Saviour Kindergarten School (KG) provides education to 128 children of all faiths, from ages four to six. In September 2016, the sisters took over the running of the KG school and their hope is to develop the school into a lower primary school in the near future.

Women Empowerment Project

In February 2015, the Sisters of St Louis held the first of many Women and Youth Empowerment Workshops, including a Business Skills Course. In September 2016, the Dawhan Women's Empowerment Project was established, with 22 women embarking on a new business venture of raising sheep. Other women are involved in a 6-month embroidery and tailoring training course.

Health Care

Our plan is to build and establish a primary health care clinic in Dawhan, which would attend to the day-to-day health care needs of the local community. Currently there is no health care facility in the area, and people have to travel to the next village (Alitenia), several hours away on foot, to attend to their health care needs.
How can you help?

We need funding for:
- Classroom desks and chairs,
- Reading and other classroom materials,
- Clothing and footwear for the school children,
- Renovation and painting of existing classroom blocks and toilets,
- Construction of new primary school classrooms, including toilets,
- Building of perimeter fence to protect school property and pupils,
- Provision of water storage to boost water supply,
- Equipment for hairdressing and coffee-making business ventures,
- Organisation of a micro-finance scheme, and
- The construction of a new health care facility.