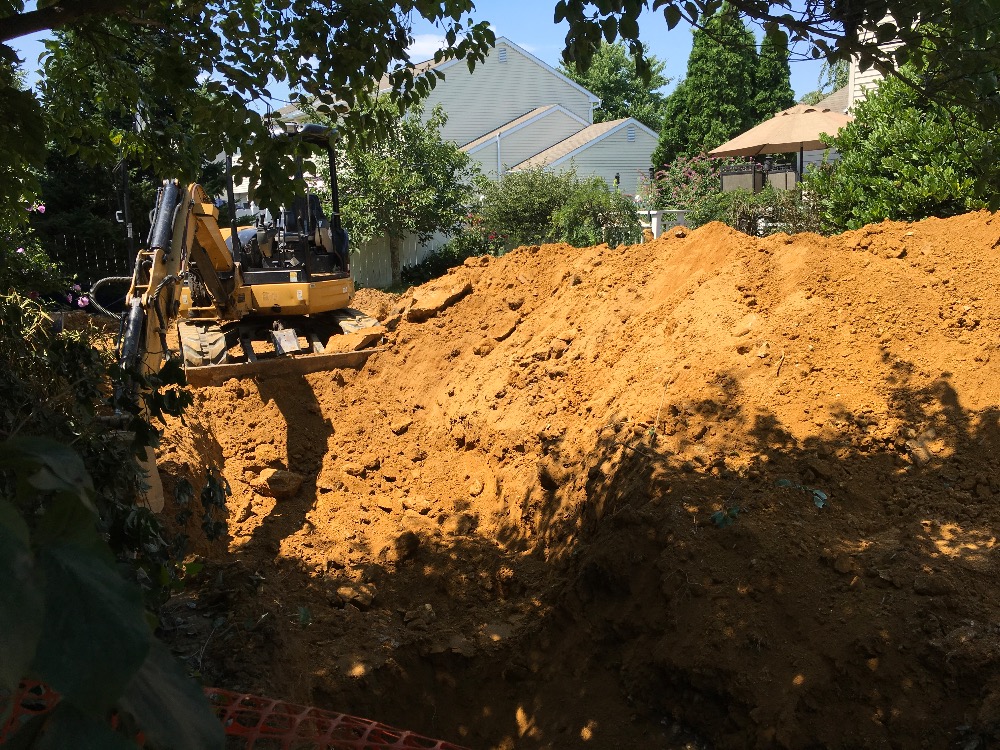 The Vogts are a single income family of five because Mom has been a stay-at-home Mom of three boys. They worked hard to build up their savings because they wanted to help the kids with college and also for other household, medical and car issues. 
Unfortunately, due to their house being in a sink hole area and located where it gets runoff from multiple houses above them on a hill, a huge sink hole opened up in their backyard. After spending their entire savings and with some family help, a second, bigger hole opened up just a few feet from the first one. Both holes are around 20 feet deep and 12 feet in diameter. The township will not do anything about it and insurance will not pay because it's considered an act of God.
Once both holes are filled with a concrete substance, around 16 tons of rock, and three feet of soil, a drainage system also needs to be put in the entire yard in order to stop the rain from saturating the ground and causing more sink holes. Although  there is no guarantee that another sink hole won't open up, they are doing everything they can to try to remedy the situation. Unfortunately the value of the home has now dropped substantially and will be very hard to sell due to these sink holes.
The excavation and repair is ongoing but the estimate from the geologist and excavation company is approximately $25,000 as long as no more ground collapses. 
While they are so grateful no harm has come to their children due to the issue, they are still financially strapped and panicking about how to pay the entire bill. 
This is a good-hearted, hard working family that had an unforeseen and unfortunate disaster due to no fault of their own and any help at all would be so much appreciated and could help with this situation. Thank you in advance if you could see it in your heart to help this family.
-- Sincerely,
     Friends of the Vogt Family
Link to share:  gofundme.com/sink-holes-in-backyard